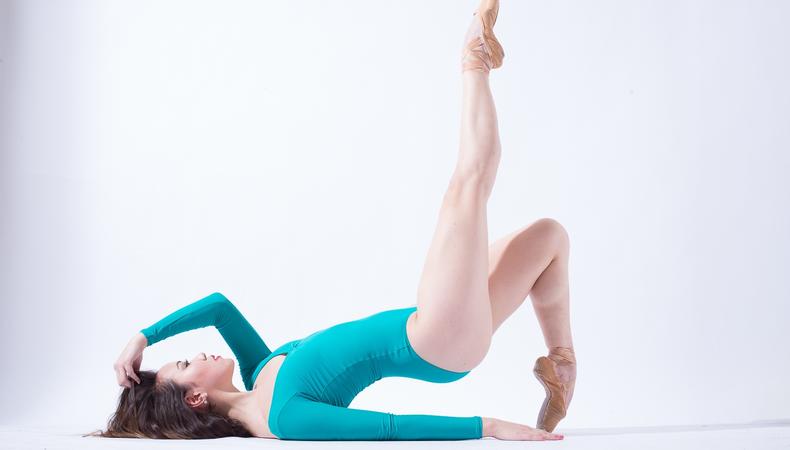 Happy March, dancers! We've got some exciting happenings going on in the city that never sleeps this month. For the first time in nine years, Tulsa Ballet will be taking the stage at the Joyce Theater. We've also got a unique opportunity to attend a performance that's part gallery of living sculptures, part immersive dance experience. View and support your fellow artists and get inspired in the process!
PERFORMANCES
The Joyce presents Tulsa Ballet for an incredible run Mar. 6–10. The company will perform a world premiere by resident choreographer Ma Cong. You won't want to miss this roster of 28 stunning dancers. (Tickets start at $10)
Heidi Latsky Dance will be performing Mar. 8–10 at Baruch Performing Arts Center. "D.I.S.P.L.A.Y.E.D" explores society's obsession with body image, challenges boundaries defining beauty, embodies inclusion through dance, and the concept of watching while being watched. (Tickets: $21 general admission, $10 for students)
BalletNext will be performing at New York Live Arts March 6–10. Artistic Director Michele Wiles will be returning to the stage with four new works after a year-long hiatus. (Tickets start at $10)
AUDITIONS
After Eden (Dev Lab) is seeking dancer/actors for an immersive experience for Brooklyn Bowl. Rehearsals and performances will all take place during the entire month of March. Submit your dance reel, CV, and headshot by March 8th for an audition appointment.
The NYC Persian Parade is seeking thirty dancers for performances April 15. All dance forms welcome. To participate, attend a free workshop and RSVP with your contact information.
CHOREOGRAPHIC OPPORTUNITIES
Deadline approaching! The Brooklyn Arts Exchange will be closing their applications for their 2018–2019 Artist in Residence program March 9. Interested in creating a new work in Dance or Experimental Theater/Performance? Submit your proposal today.
Are you a Queens-based choreographer? Now is your chance to present your work in your home borough at the 5th Annual Dance Astoria Festival! All dance styles are encouraged, no fee to apply. Please submit your application by April 15.
RawMovement Queerly Contemporary Festival is looking for dance makers to investigate and celebrate the diversity of the LGBTQplus community. Repertory works of all forms are welcome. Application closes March 23.
CLASSES + WORKSHOPS
Do the Hustle! Brooklyn Studios for Dance will be holding Open Hustle with Alesandra Marconi on March 6. Put on your dancing shoes and come enjoy an evening of dance!
If you're looking to improve your technique, strength, stability, and brain, Cunningham classes are an amazing opportunity to do just that. Classes are held Monday through Friday. Student and professional rates are just $10.

DANCE-RELATED JOBS
Brooklyn-based dancer looking for some teaching work? The Little Gym is seeking a dance/gymnastics teacher for their Brooklyn Heights and Dumbo locations. If you love children, this could be a great fit.
Want to participate in a skin-care trial for some side cash? GENUINE is casting women ages 25–50 who are open to speaking about their skin and skin care routines and participating in a 28-day skin care product trial. Submit your survey and get started.
EVENTS
Danspace Project presents "The Dossier Charrette," a series of working dance essays by Beth Gill, Jonathan Gonzalez, Miguel Guttierrez, Angie Pittman, and Edisa Weeks inspired by the notion of an architectural charrette, a collaborative and intense period of design or planning activity, which emerged out of the École des Beaux-Arts in late 19th Century Paris. This event will take place Mar. 8–10 at St. Mark's Church. (Tickets: $25)