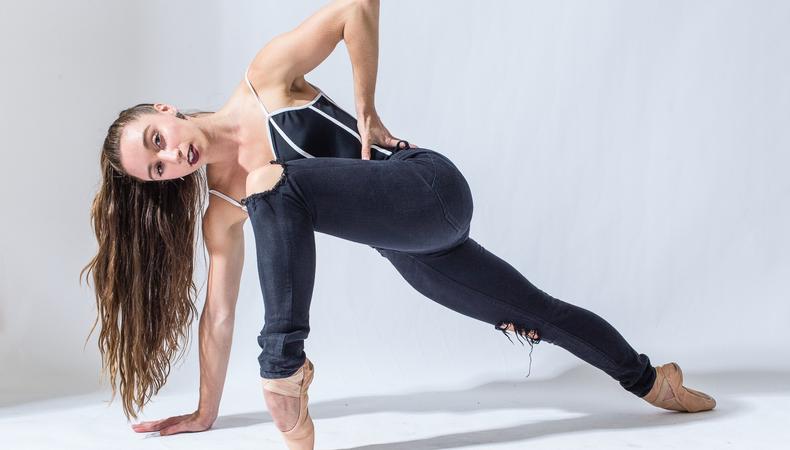 The holiday season is here but that doesn't mean class and training has to fall by the wayside. Take the time to explore before end-of-year activities sweep you away. We've gathered information on what's going on this week for you to stay on track and keep working towards those goals.
PERFORMANCES
Ballet Hispanico presents Espiritu Vivo, Bury Me Standing, and Con Brazos Abiertos at the Apollo Theater Dec. 1–2. These three inspiring works reflect on the migrant experience, the tragedy of marginalization, and the resilience and triumph of the human spirit.
Liz Gerring Dance Company will be performing Horizon at The Joyce Nov. 30–Dec. 3. This work, performed by seven dancers, focuses on the idea of density and appears as a constantly shifting universe of activity.
The Martha Graham Company will perform Appalachian Spring as part of their special holiday performance Dec 1–2. As one of Graham's most celebrated works, you won't want to miss this exciting performance as part of the company's Studio Series.
Heidi Latsky Dance will be performing On Display, a deconstructed art exhibition/fashion show at various locations this week. Join the company in celebrating International Persons with Disabilities Day at the United Nations, NYU Tisch, and City Hall on Dec. 1 and again at NYU and Mark Morris Dance Center on Dec. 2.
AUDITIONS
The Ride is casting male and female ballet dancers who also have tap skills for their exciting theatrical experience. Must be technically advanced on pointe and have partnering skills as well.
Jennifer Muller/The Works is seeking a male dancer for upcoming projects. Must have a strong technical background. Auditions will be held by appointment only, so be sure to send in your materials soon!
LLMoves seeks hip hop dancers with a contemporary background who are 5'6" or under for upcoming shows with an emerging recording artist. Pay is $125 per show. Interest in choreographing is a plus.
CHOREOGRAPHIC OPPORTUNITIES

INSTITU Site-Specific Dance Festival has extended their deadline to Dec. 1. If you're an emerging choreographer looking to present your work in a unique New York location, apply for this opportunity!
Fertile Ground New Works Showcase is seeking choreographers looking to present new works in a non-curated showcase. Submit your application as soon as possible as this is a first come first serve opportunity.
CLASSES AND WORKSHOPS
Carol Prieur will be teaching a sensorial movement workshop at Gibney Dance on Dec. 2. Dive into the landscapes of the body and the unconscious as you explore the possibilities of your individual voice.
Catch guest teacher John Scacchetti at Steps on Broadway this week, teaching beginning theater dance, beginning tap, and basic theater dance!
DANCE-RELATED JOBS
Looking for a part-time job or to make some extra cash during the holidays? TheatreMAMA is currently seeking holiday street team ambassadors—the perfect creative side hustle that you can squeeze in between classes and auditions.
EVENTS
Myriad Pictures presents "The Dancer," a film directed by Stéphanie Di Giusto and choreographed by Jody Sperling. Viewers get a glimpse into the life of Loïe Fuller, a sensational American dancer who made waves in Europe during the early 20th century.
Check out Backstage's dance audition listings!