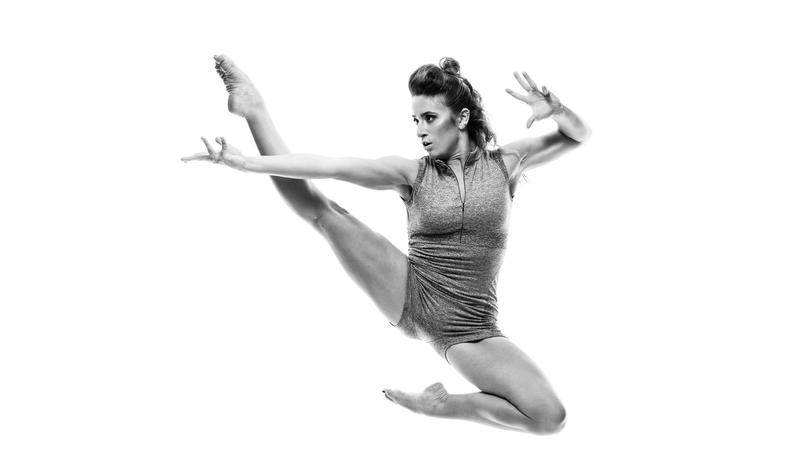 Happy July, dancers! We hope that the summer season has been off to an excellent start. This month, we've gathered opportunities for you to change up your training schedule, as well as add some auditions and performances to your calendar for fresh inspiration. If you're looking to support a good cause, definitely mark your calendar for Wise Fruit's Artistic Showcase. Enjoy!
PERFORMANCES
Join us for Wise Fruit 5.0: Artistic Showcase Dedicated to the Feminine Divine and raise money for Planned Parenthood on July 23 at Hudson Terrace. Featured choreographers include Lauren Cox, Candace Brown, and Wes Veldink. ($20)
Batsheva – The Young Ensemble takes the stage at the Joyce July 10–22. The company will be performing Ohad Naharin's award-winning dance "Naharin's Virus." If you'd like to speak with the company and hear more about the work, a curtain chat will take place July 11. (Tickets starting at $10)
Come and celebrate the 10-year anniversary of Deviated Theater, a dance-theater company heralded for its spellbinding performances, at Dance Place July 7–8. The company will perform the world premiere of "Beyond," a full-length original dance opera created by Artistic Directors Enoch Chan and Kimmie Dobbs Chan. ($15–30)
AUDITIONS
Jenny Rocha is holding an audition for the Painted Ladies July 27. Those attending the workshop the week of July 23 will have first priority to register for the audition. If interested, email your materials to secure your spot!
If you're a professional dancer looking to explore the European dance scene, Vivo Ballet is holding a scholarship audition July 6 for their 2019 Spring Intensive. This two-week intensive includes ballet, contemporary, and choreography classes, as well as workshops where you will have the opportunity to learn the company's repertory.
CLASSES AND WORKSHOPS
Join INSITU for their upcoming 2018 Community Dance Workshop Series held at the Jacob A. Riis Neighborhood Settlement. If you're between the ages of 15–22, come explore your creativity on July 10, 12, 17, 19, 24, 26, and 31.
Take class with Batsheva – The Young Ensemble as part of the Joyce Master Class Series on July 20 at Gibney! If you're a fan of Gaga movement, this is the workshop for you!
Abarukas Dance has a new class at Peridance Capezio Center. Join the company for an exciting contemporary class on Sundays at 11:30 a.m.
CHOREOGRAPHIC OPPORTUNITIES
If you are an emerging choreographer looking to present your work, Mare Nostrum Elements is seeking work for their Emerging Choreographers Series this February 2019. A workshop and audition will take place on July 2 in Long Island City. Register today!
DANCE RELATED WORK OPPORTUNITIES
Peridance Capezio Center seeks a Web & Media Coordinator for immediate hire. If you are skilled in videography, photography, and graphic design to create footage and promotional materials, this is the job for you!
Buglisi Dance Theater seeks a part-time administrator for their Table of Silence Project 9/11. If you are extremely organized and self-motivated, this can be the perfect addition to your dancing!
Check out Backstage's dance audition listings!