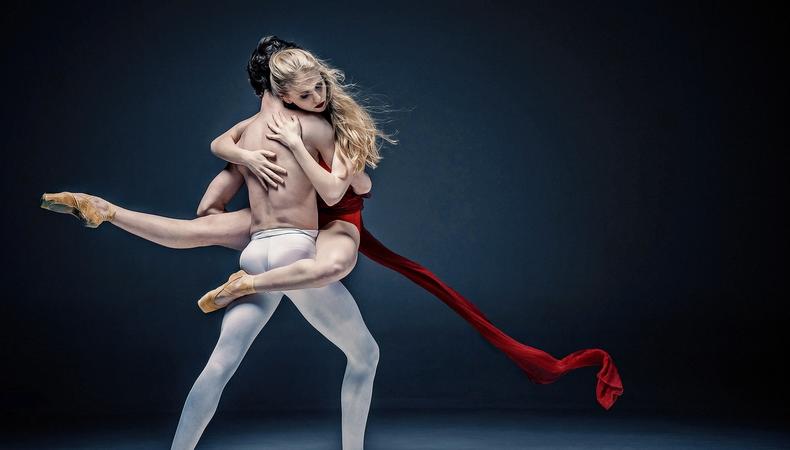 Are you falling for dance yet? Autumn in the city is a great time to find new inspiration, teachers, and workshops as well as viewing season premieres and attending company auditions. We've gathered plenty of information for you to leap in and get those creative vibes flowing.
PERFORMANCES
White Wave celebrates its 17th season of the Dumbo Dance Festival this week with 70 companies from New York and around the world from Oct. 5–8. Companies include FJK Dance Inc., Tina Croll & Company, MICHIYAYA Dance, Ekklesia Contemporary Ballet, and more. General admission is only $10. Grab your tickets here.
The Agnes Varis Performing Arts Center at Gibney Dance presents a mixed bill festival called Invocation Proclamation Manifesto. The festival aims to highlight the idea of "being a body at risk." Choreographers include Elena Rose Light, Angie Pittman, Kristopher K.Q. Pourzal, Jess Pretty, Kenya Robinson, Alexandra Tatarsky, Eli Tamondong, Miriam Gabriel/Carlo Antonio Villanueva, and Ashley R.T. Yergens. This week shows will run Oct. 5–7 at 8 p.m. More info and tickets here.
Twyla Tharp Dance premieres "DYLAN LOVE SONGS," a piece exploring love's give and take at the Joyce Theater through Oct. 5. Along with Tharp's new piece, the company will also perform two gems from the 1970's: "THE FUGE" and "THE RAGGEDY DANCES." Purchase your tickets here.
New York City Ballet opens their season with Swan Lake at the David H. Koch Theater through Oct. 15. This classic is choreographed by Peter Martins after Marius Petipa, Lev Ivanov, and George Balanchine; a stunning romantic tragedy that is not to be missed. More information and tickets here.
As part of the 2017-2018 40th Anniversary Season at WP Theater, Monica Bill Barnes & Company presents their Off-Broadway debut "One Night Only (running as long as we can). This finger-snapping, athletic performance is running for two more weeks. You don't want to miss this dynamic duo! See Monica Bill Barnes and Anna Bass make up the rules as they go and grab your tickets here.
AUDITIONS
The Kennedy Dancers Inc. seeks male dancers who are willing to travel to Jersey City for rehearsals two to three times a week for this year's Winter Holiday Showcase. Paid rehearsals and performances! If interested, please send your headshot and resume to the email provided here.
Shauna Sorensen and Dancers is looking for one contemporary/modern dancer to learn an already choreographed solo from video to be performed at the end of the month. If interested, check out more details send you materials to the email provided here.
"The Ride" seeks professional male and female ballet dancers for a Drama Desk-nominated theatrical experience around the city. All performances are outside and dancers must be available weekends as well as be able to work the winter holidays. Pay is hourly. If interested, send your materials in at the email provided here.
Awaken Dance Theater is seeking African American dancers the upcoming fall and spring seasons. Dancers should be currently living in NYC and have Sunday evening availability. Dancers can send in their materials for consideration here.
CHOREOGRAPHIC OPPORTUNITIES
Interested in choreographing for just one week and presenting your work in progress? NACHMOx, a partnership of National Choreography Month and The Tank NYC are looking to connect new dancers and choreographers to perform together Oct. 11. If you are available Oct. 4–11, sign up here!
For the percussive dancers and musicians out there, don't miss this opportunity to present your work at Symphony Space! As part of APAP, Stam-pede will take place Jan. 14 and create a destination for percussive dance and music. The deadline is Oct. 6 so be sure to send your materials here this week!
EVENTS
Join Dance/NYC for a series of conversations on disability dance artistry this Sunday at the Ailey Studios. This week, the Dancing Wheels Company & School will be joining the discussion. The goal of this series is to drive awareness and interest in dance made by and with disabled artists. More information and registration here.
CLASSES + WORKSHOPS
Brooklyn Studios for Dance holds AUTHENTICATE THIS, a unique improvisation class with Katie Workum every Friday at 10 am. This powerful class will let your mind and body reach an intuitive place from which to move. Only $10! More info here.
Check out the open level Afro-Haitian class offered at Mark Morris Dance Center every Friday at 6:30 pm. More info on this and other classes offered at Mark Morris here.
DANCE-RELATED JOBS
Are you a ballerina with years of experience trying on pointe shoes? Gaynor Minden is looking for a Pointe Shoe Fitting Specialist in their Chelsea boutique. If you're looking for experience in the business side of ballet, apply here!
Do you have experience with database management or arts administration? The Jonah Bokaer Arts Foundation is seeking interns to help in both of these areas. If you are interested in joining their exciting internship program, apply here.
Check out Backstage's dance audition listings!