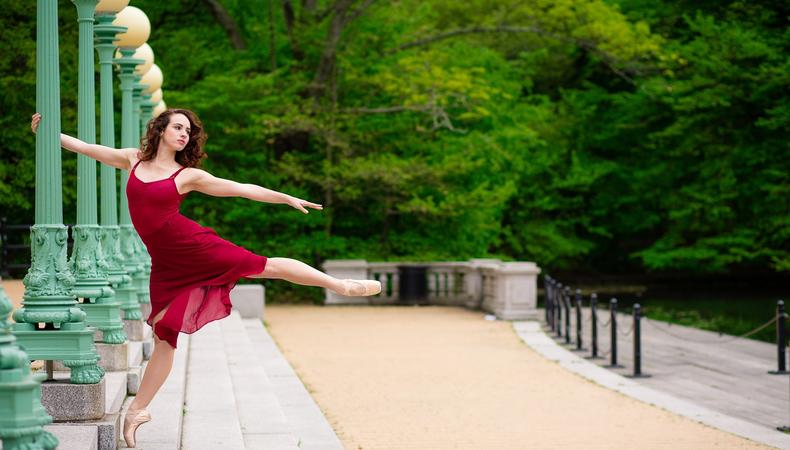 Is there a style of dance you've been meaning to try but just haven't had the chance? Now is the time to explore before end-of-year activities sweep you away. It's not too late to find workshops, attend emerging choreographer festivals, or grab coffee with that amazing dancer you'd like to work with. We've gathered plenty of information for you to leap in and stay inspired.
PERFORMANCES
Zvi Dance will be presenting the world premiere of LIKE Nov. 8–11 at New York Live Arts. This piece will explore our ever-increasing dependency on technology as well as how it affects our social interactions.
Garth Fagan Dance will be performing at the Joyce Theater Nov. 7–12. Watch the gravity of modern dance, the precision of ballet technique, and the power of Afro-Caribbean style come together in this incredible performance.
AUDITIONS
Rhythm For Life is looking for a strong female dancer ASAP for the Sans Limites Dance FEST at Hudson Guild Theater Nov. 16. Must have strong ballet technique as well as professional experience in contemporary and jazz. A stipend will be provided.
VISIONS Contemporary Ballet is seeking male dancers with strong ballet and modern technique as well as partnering skills.
Royal Caribbean Productions is seeking dancers and vocalists for specific roles in their upcoming production of the musical "CATS." Apply on Backstage!

CHOREOGRAPHIC OPPORTUNITIES
Applications are now being accepted for the MachineHDance Winter Festival happening Feb. 2018. The goal of the festival is to create a supportive outlet for choreographers to present their work. Performances will take place at Triskelion Arts.
CLASSES + WORKSHOPS
The Center for African and Diaspora Dance is happy to announce the opening of their new home at RestorationART. On Nov. 11 they will be holding $5 community classes for youth and adults in Dancehall, Afro Haitian, West African, and more!
Guest teacher Tamii Sakurai will be teaching a beginner tap class at Steps on Broadway. Grab your tap shoes and join this off-broadway STOMP dancer Nov. 9!
DANCE-RELATED JOBS
Looking to get more cross training into your routine? BodyTonic Pilates is looking for a front desk receptionist to work 15–20 hours/week. Must have a respectful attitude and the ability to multitask.
Brooklyn Arts Exchange is looking for a facility manager to join their team. This is a part-time position on Fridays and Saturdays.
Bridge for Dance is seeking a front desk receptionist to work 15–20 hours on weekends. Must have a respectful attitude and be a good communicator.

EVENTS
ABT dancer David Hallberg will be in conversation with Derek Blasberg of "Vanity Fair" about his career at his book signing Nov. 9 at the 92nd Street Y. You will hear his story of facing a devastating injury and how he made a miraculous return to the stage.
Abanar Dance Company will be presenting their dance film, "Salt Water" at Symphony Space on Nov. 6. Director and choreographer Abe Abraham features over twenty dancers, including the world-renowned Desmond Richardson, in the film.
Check out Backstage's dance audition listings!