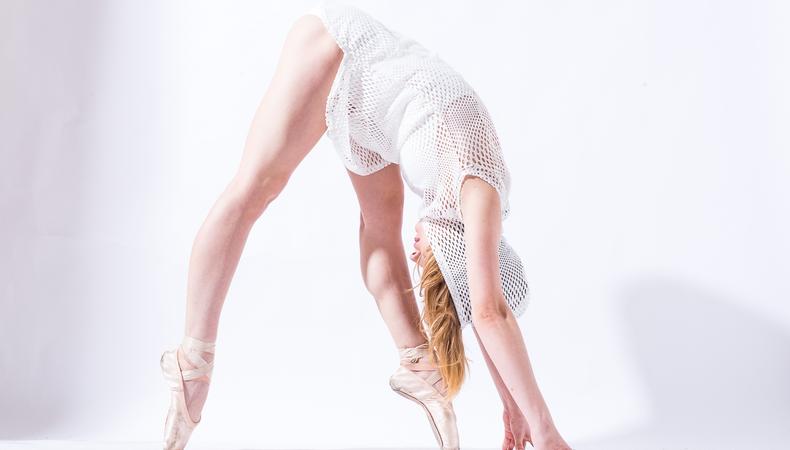 We've got plenty of opportunities for you this month, from intensive audition workshops to exciting choreographic deadlines. The legendary choreographer Trisha Brown will be honored at the Joyce while the Brooklyn Ballet and NYCB keep the holiday spirit alive. Enjoy the season of giving and treat yourself to a show for inspiration. You won't regret it!
PERFORMANCES
The Trisha Brown Dance Company will be performing three pivotal works—"Geometry of Quiet," "Groove and Countermove," "L'Amour au théâtre"—at the Joyce Theater Dec. 12–17. (Tickets start at $10)
The New York City Ballet will perform George Balanchine's "The Nutcracker" now through Dec. 31. Revel in the holiday spirit with friends and family as this holiday classic emits joy and beauty to all. (Tickets start at $75)
See the legendary Rockettes at the Radio City Christmas Spectacular! Ticket prices vary, so be sure to plan ahead! (Tickets start at $49)
Brooklyn Ballet presents "The Brooklyn Nutcracker" at the Irondale Center this week, Dec. 13–16. Grab your tickets and join in on this re-imagined holiday classic. (Tickets start at $25)
AUDITIONS
CoreDance Contemporary is seeking male dancers with strong classical and contemporary technique as well as performance experience. Must be available for rehearsals on Tuesday and Thursday mornings.
NYU Tisch student Joshua Charow is seeking a male dancer for his upcoming film "Jitterbug" where a young man uses dance as an escape from his abusive family.
Marie-Christine Giordano Dance will be holding a winter intensive/audition for the company Dec. 14–17. The last day to apply is Monday, Dec. 11; be sure to send your materials and reserve a spot if you'd like to work with this wonderful Brooklyn-based company.
CHOREOGRAPHIC OPPORTUNITIES
Have you ever wanted to choreograph but didn't have the community and support you needed? NACHMO, National Choreography Month, is the kick in the pants you need. Register and get those creative juices flowing!
Calling all choreographers! Dec. 11 is your last chance to apply to "The Craft: Late Night Performances + Brews!" The Craft is seeking works-in-progress or completed works for their pop-up location in Greenpoint, Brooklyn on Dec. 30. End the year feeling proud of your work and apply today!
CLASSES + WORKSHOPS
Join Steps on Broadway guest teacher Phil Colgan for his incredible intermediate theater jazz class now through Dec. 14.
DANCE-RELATED JOBS
From Stage to Screen, a dance studio in Long Island, currently seeks dance talent from the city to teach beginner to intermediate level ballet and musical theater. Tap would be a plus!
Kidville Brooklyn is seeking dance and gym teachers for preschool-aged children. If you have a warm and friendly personality, as well as a strength for working with children, this job is for you!
EVENTS
Movement Research will be hosting an Open Performance Dec. 11 where artists can share works in progress and receive feedback from the audience. Artists include Malcolm-X El-Shabazz Betts, Anna Nowicka, Robin Prichard, and Katarzyna Sitarz. Only a $3 suggested donation!
Check out Backstage's dance audition listings!