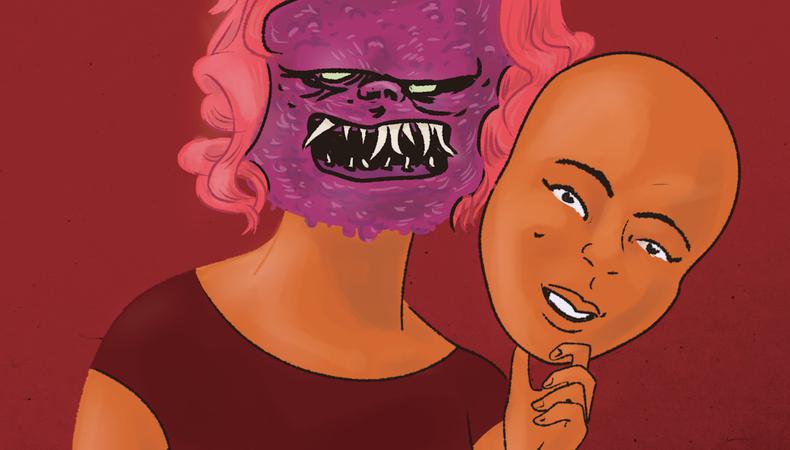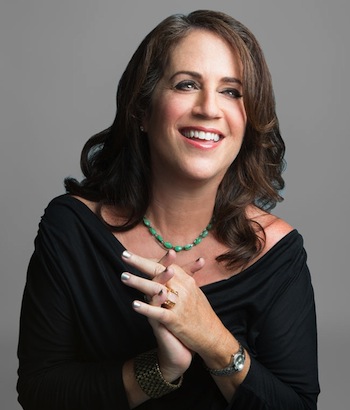 In my Audition Bootcamp class, an actor always comes in on one of the three nights as a guest speaker. I want my students to learn from a journeyman actor, someone who's in it for the long haul.
Recently, Peter Mackenzie—currently on ABC's "Black-ish"—came in to speak.
Peter is someone I can bring in and know that not only will he deliver, he'll put his own spin on the character that no one else can touch. But with my class he brought up the "monster" within, the voice in our heads that tells us we're no good.
He told us about an experience he had working with the legendary Jack Lemmon on "Inherit the Wind": "Jack said that not a day went by when he didn't believe that there would be a knock on the door and there would be two guys from the 'Acting Police.' They would tell him to come with them because he was no good. And Jack said he would go because he knew they were right. When he said that, I realized that my fear inside about 'Am I any good? Do I tell the truth? Do I have any integrity?'—these were the same questions that Jack f-ing Lemmon had! My catharsis was realizing that those fears were part of an artist's soul; my challenge then became owning the fears and turning them into acting energy. That moment with Jack profoundly changed me as an actor, for the better."
Peter also played Meryl Streep's therapist in the movie "It's Complicated." "The chance to work with Meryl Streep was a thrill and a terror," he said. "I didn't care about being good, I just didn't want to be the pebble in the shoe of our greatest actor. Unfortunately, that day went long; one and a third pages took 13 hours, and on every take Meryl committed 100 percent, giving the same energy when it was over her shoulder for my close-ups. Eventually that took its toll. She turned to me and whispered, 'Am I any good in this scene?' The back of my head exploded. Here was our greatest actor with the same nervous, anxious actor fears. Again, it showed me that these are part and parcel of having an artist's soul; if you choose to be an artist, this is part of your DNA and you'd better learn how to turn all of them into positive energy to do your art."
He circled back to address the monster. "The monster was more than tamed, it became my greatest ally. It made me realize that all I had to focus on was my preparation and my training, and all that remained was to execute. It was a breakthrough and a burden; I no longer had gnawing fear but I had the burden of being responsible to just be good. My fear disappeared—but it meant that I had no more excuses."
This isn't a sprint, folks. It's a marathon.
Like this advice? Check out more of Marci Liroff's articles!
Known for her work in film and television, producer and casting director Marci Liroff has worked with some of the most successful directors in the world such as Steven Spielberg, Ridley Scott, Mark Waters, Christopher Nolan, Brad Bird, and Herbert Ross. While working at Fenton-Feinberg Casting, she, along with Mike Fenton, cast such films as "A Christmas Story," "Poltergeist," "E.T. – The Extra Terrestrial," "Indiana Jones and the Temple of Doom," and "Blade Runner." After establishing her own casting company in 1983, Liroff cast "Footloose," "St. Elmo's Fire," "Pretty in Pink," "The Iron Giant," "The Spitfire Grill," "Untamed Heart," "Freaky Friday," "Mean Girls," "Ghosts of Girlfriends Past," "Mr. Popper's Penguins," "Vampire Academy," and the upcoming "The Sublime and Beautiful," which she produced as well.
Liroff is also an acting coach, and her three-night Audition Bootcamp has empowered actors to view the audition process in a new light. The class spawned an online course available at Udemy entitled "How To Audition For Film and Television: Audition Bootcamp."
Visit Liroff online at marciliroff.com, follow her on Twitter @marciliroff and Facebook, and watch her advice videos on YouTube. You can also read her blog.