Since the advent of the form, comedians have been charged with holding a funhouse mirror to the world and its shortcomings. By that measure (or any measure, really), Hasan Minhaj is doing a damn good job. The former "Daily Show" correspondent is doing so well, in fact, that two episodes into his new Netflix series "Patriot Act," he's already got both the U.S. and Saudi governments shook.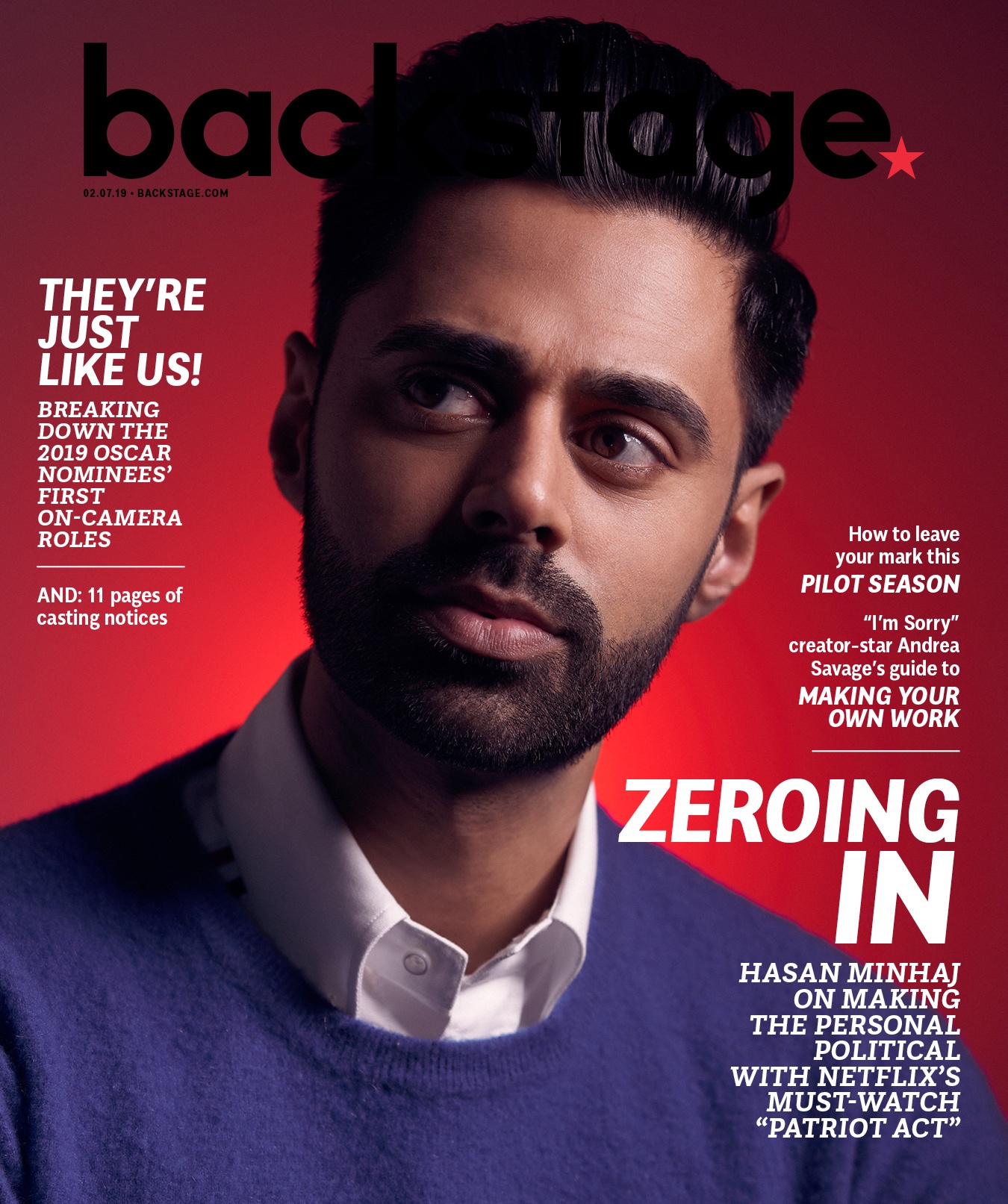 In "Saudi Arabia," Episode 2 of Minhaj's news-driven comedy show, he begins by highlighting a choice excerpt from a U.S. military "welcome booklet" describing Saudis to service personnel as "descendants of indigenous tribes that have inhabited the peninsula since prehistoric times with some later mixture of Negro blood from slaves imported from Africa." "Oh, America," he quips, "even in boring technical manuals you somehow manage to be racist." He follows it up by breaking down the hypocrisy in calling Prince Mohammad bin Salman a modernizer of the Arab world, considering his role in both the ongoing war in Yemen (recapped in under 40 seconds) and the murder of Washington Post journalist Jamal Khashoggi.
After the episode aired, the U.S. military issued a formal apology and removed the offensive terminology from the welcome document, and Saudi Arabia banned the 25-minute installment within the country, proving just how close to the bone it cut. (In response to the takedown, for which Netflix is now facing extensive backlash, Minhaj tweeted: "Clearly, the best way to stop people from watching something is to ban it, make it trend online, and then leave it up on YouTube.")
In short, the fact that governing bodies are making decisions based on what Minhaj has to say should be reason enough to add him and his "Patriot Act" to your watchlist.
"One of the ethoses of the show is a lot of people don't have the time to read the fine print of bureaucracy, government, the policies that impact our day-to-day lives," says Minhaj over an espresso in Lower Manhattan. "I think the power of these shows is that we're able to condense it into something that is really palatable and quick to digest."
Minhaj is far from the first to mercilessly take those in power to task or to use humor to awaken audiences to what they might have missed in the ever-present, political onslaught of Trump's America. But within that somewhat staid genre, he's truly a fresh perspective—a first-generation Indian-American Muslim whose political commentary (peppered with delightful pop culture references) speaks to immigrants, their American-born children, and everyone who belongs in one, both, or any other camp.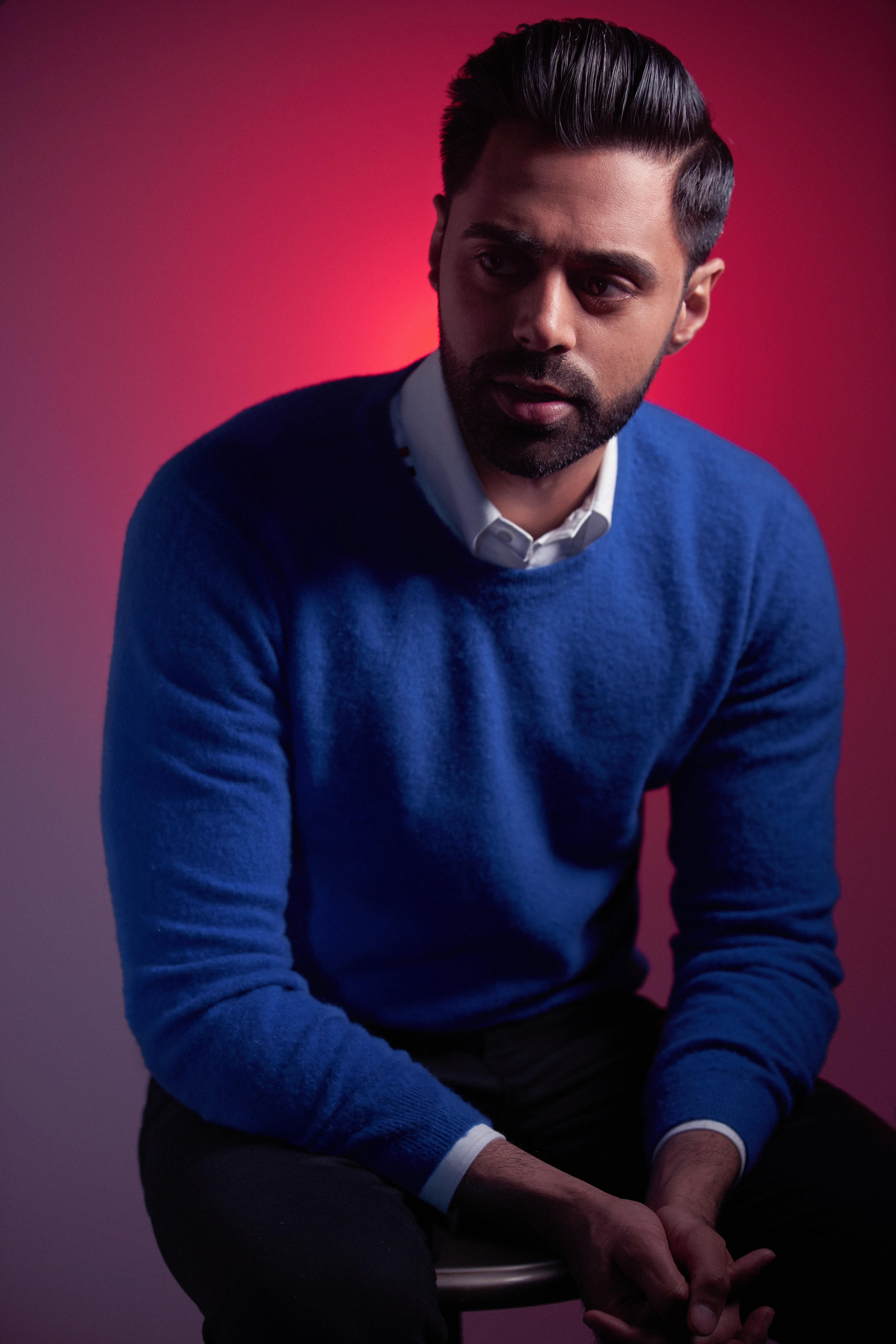 In each episode, he deploys his experiences stealthily and thoughtfully. "[I] can go up there and say, 'I disagree with the war in Iraq because of A, B, C, D, E, F,' " he explains. "But my story about growing up in post-9/11 America is way more powerful than my in-depth analysis. Can you argue with my story, my perspective? That's a little bit tough. I saw that to be really powerful and magical—that when I told people my story, it made them more receptive to hear my take. That opened up my mind [about how] I thought of comedy as an art form. Comedy is really just the driver in getting to what you really want to talk about."
Outside of "The Daily Show," Minhaj's first big crack at showing off his comedic sensibility was his scorching 2017 White House Correspondents' Association Dinner set, followed almost immediately by his comedy special "Homecoming King." He developed the show for two years and funded its Off-Broadway run at the Cherry Lane Theatre himself before filming it for Netflix in his hometown of Davis, California. Minhaj's ability to cultivate and curate his singular experience for "King" became a sort of proof of concept for the streamer, which signed up for 32 episodes before "Patriot Act" even aired. Cycle 2 of Season 1 premieres Feb. 10.
With the series, Minhaj is opening up what political comedy programs can look, feel, and sound like. In a world of cookie-cutter setups with desks and a carousel of static images hovering screen left, "Patriot Act" feels cutting-edge, blending news and performance theater for a wholly new presentation of current events. For one, Minhaj opts to stand onstage, which allows him to move around and enthusiastically interact with his live audience. "I'm a very emotive Indian-Italian guy," the comic says jokingly of his near-constant hand gestures.
He's backdropped by massive screens that project subject-affirming graphs, stats, and videos. Weaving between one-liners and gravitas, "Patriot Act" amounts to what Minhaj refers to as a "woke TED Talk" or "a Drake concert—but you're learning."
"I love the idea of our show being able to run the gamut from comedy book report to just frivolous fun—both silly and serious," Minhaj says. "Usually, a lot of shows get boxed into one thing: I'm in the suit, I'm at the desk, I look to the camera, and then I go, '...And that's why democracy is in peril. Good night!' I want to do more…and having both of those flavors helps."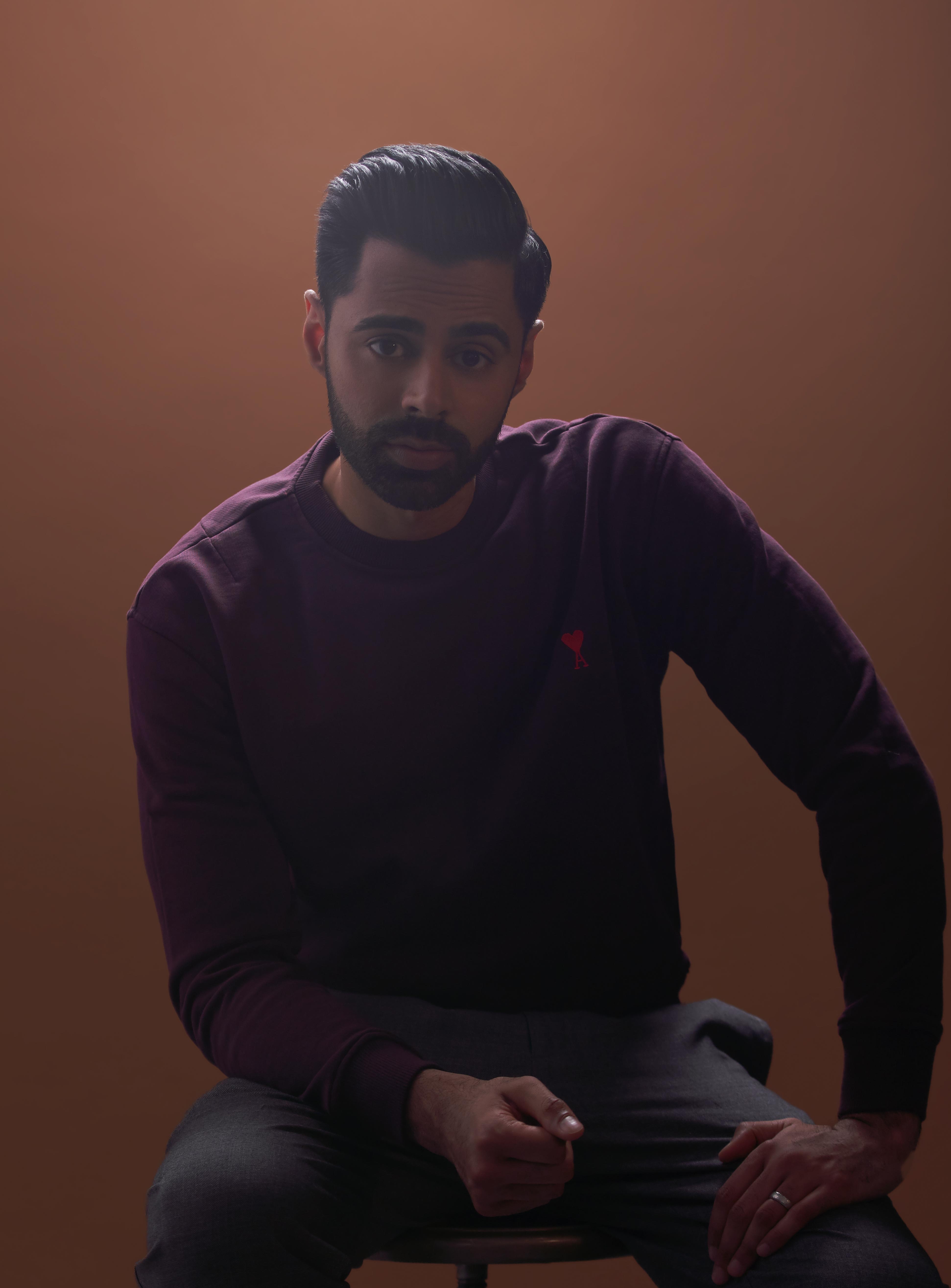 He and co-creator Prashanth Venkataramanujam touch every aspect of production: who's in the writers' room, how the jokes are delivered, the show's color palette of deep purples and yellows, the title sequence and theme song, and on and on. "I want things to feel like they're anthemic," Minhaj says. That ability to maintain complete creative control over his vision has been years in the making. He first started doing comedy in college after creating an on-campus comedy club. He booked comedians to perform at his school and started doing standup as an opener in the UC Davis area. But after years on the local comedy circuit, he eventually hit a wall with traditional standup, feeling that his audience could listen to 10 minutes of his set of random observations about his last Uber ride and walk away still having no idea who he was.
"I don't just want to be in front of a microphone in a basement with a brick backdrop performing for people who are forced to buy two drinks," he says of his decision to alter the format of his comedy. "I want to be given the platform that plays are given—that people are coming here willingly and there are no other frills. I don't have to cram in this many jokes per minute. I don't have to deal with check drops or hecklers. People are coming to my show to get 70 minutes of my perspective and story."
At a time when being successful as a minority in Hollywood still so often means making your perspective more "palatable," and when immigrants are being increasingly criminalized and dehumanized, it's a pure joy to see Minhaj be so unapologetically brown on a global platform streaming in over 190 countries.
"There's power in specificity," says Minhaj when asked what he would say to those looking to follow his lead. "I can't speak for the rest of the world, but in this field, being a creative, being different is a superpower. We're in the anomaly business. So lean into the fact that you're an anomaly. Your favorite artist [and] your favorite movies are different from the rest; you get this feeling of, I've never heard this before [or] I've never seen this before. Man, we immigrants have that in our blood. We are different. We're the exception. We're exceptional. Lean into that."
Photographed by Chad Griffith on December 14 in NYC; styled by Sam Spector; groomed by Erica Sauer