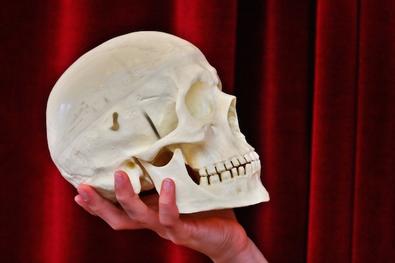 A variety of roles are being cast all over the country. Here are eight film, TV, and theater roles that could be right for you.
"I HATE HAMLET"
Acting is never easy business, but when fictional television star Andrew Rally finds himself cast as Hamlet after being offered nothing but vapid TV roles, there's a new sense of "New York City actor" desperation lingering over his life. And only the ghost of the departed stage legend John Barrymore can pull him out of the rut. Auditions are Dec. 14–16 in The Colony, Texas, for leading and supporting roles.
"FAMILIAR THINGS"
Supporting roles are being cast out of Austin, Texas, for a film about an elderly man and his granddaughter, who triggers faded memories with a collection of his old belongings. This short shoots Jan. 11–18 in Austin.
"THE DIVERGENT SERIES: ALLEGIANT PART 2"
Atlanta will host filming for the "Divergent" film series continuation starring Shailene Woodley, Naomi Watts, and Theo James. Catrett Locke Casting is seeking extras to play "fearless warrior types" for a Dec. 13–20 shoot.
"THE WAYWARD WOMEN"
Four supporting roles for this Chicago production about a world where women rule are being cast during Dec. 11 and 12 auditions. Rehearsals for this stage production begin Feb. 20, 2016 with a March 17–April 2 runtime.
"SWING!," NORWEGIAN CRUISE LINE
Auditions are Jan. 6 in New York City, for this cruise line's homage to the Jazz Age featuring music from the likes of Duke Ellington and William "Count" Basie. Rehearsals begin March 14 in Tampa, Fla., with an April 30 boarding date and a Nov. 6 end-of-contract date.
"A MEYERS CHRISTMAS"
Gabrielle Union is set to star in this film about an estranged family's first Christmas after the death of their matriarch. A politician-type actor is being cast out of Atlanta for the Dec. 8 shoot.
"ALADDIN AND THE MAGIC LAMP"
The age-old story has inspired many a Disney production, and now Project Educational Theatre is taking the story that started it all on the road through Louisiana, Mississippi, and Texas. An immediate replacement is being cast for the character role of the evil wizard, Mishner. This tour has two months left, and a bonus will be offered upon its Jan. 25 wrap date.
"MINOTAUR AND DEAD MARE BEFORE A GROTTO FACING A YOUNG GIRL WITH A VEIL"
Inspired by the title of a Picasso piece, this short student film coming out of Maryland Institute College of Art follows twin brothers with a borderline incesstuous relationship. In addition to the two lead roles, a slew of supporting opportunities are available for male and female actors. Auditions are Dec. 5 and 6 in Baltimore, M.D.
Inspired by this post? Check out more of our audition listings!