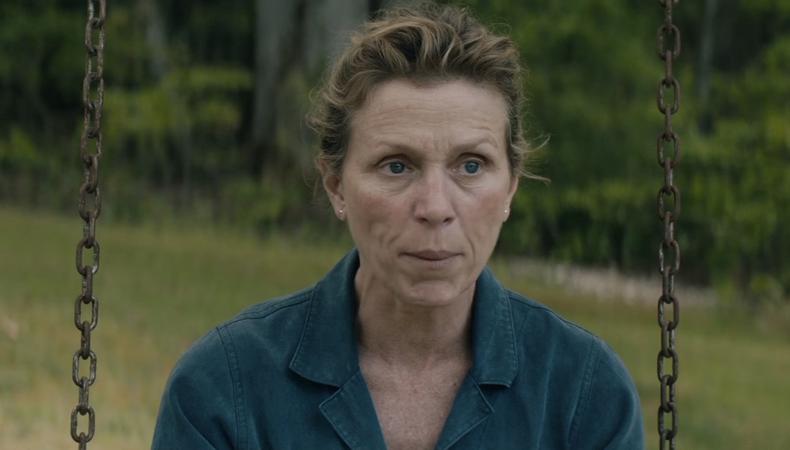 No one can spit scathing profanity better than Frances McDormand. Need proof? Watch the trailer below—but out of range of small children or the faint-hearted.
The Oscar-winning actor headlines "Three Billboards Outside Ebbing, Missouri," a new dark comedy from Martin McDonagh about an acid-tongued woman at war with her town following the unsolved murder of her daughter. "My daughter Angela was murdered seven months ago," McDormand deadpans in the trailer. "It seems to me the police department is too busy torturing black folks to solve actual crime." She then proceeds to lob expletives like grenades at the town sheriff (Woody Harrelson) and his second-in-command (Sam Rockwell).
Shot in Sylva, North Carolina and produced by Film4 Productions, "Three Billboards" will be released later this year by Fox Searchlight Pictures with a likely push for awards season; the distributor's recent releases, "Jackie" and "The Birth of a Nation," largely failed to gain traction among awards voters.
McDonagh already has one Oscar for best live action short film ("Six Shooter") and an original screenplay nod ("In Bruges"). Could "Three Billboards" deliver another? Check out a glimpse of the film below.
To win your Oscar, check out our film audition listings! And for advice on launching your on-camera career, visit Backstage's YouTube channel!