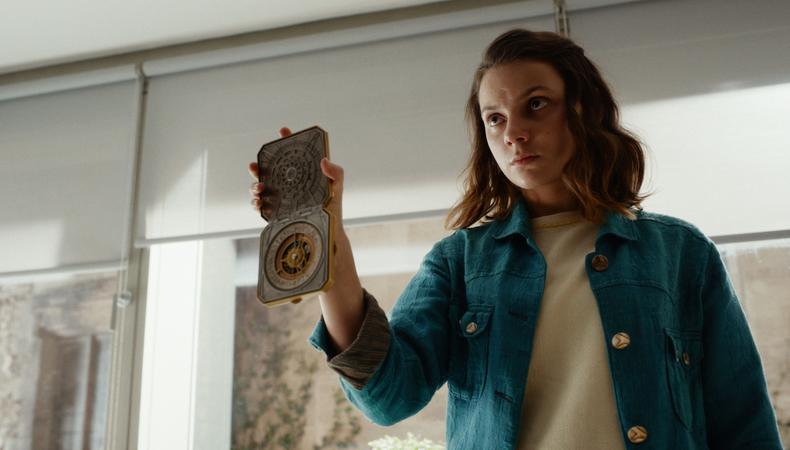 "His Dark Materials," the TV show based on Philip Pullman's book series, took the premium TV world by storm when it aired on HBO. Now the second season is set to premiere in the U.S. on Nov. 16! If you love the show and are looking for some new material to add to your own résumé, check out these fantasy, book-inspired, and HBO gigs you can audition for now.
"THE GILDED AGE"
Season 1 of HBO's "The Gilded Age" is looking for background actors. Black actors, aged 18–70, are wanted to play 1880s cafe patrons. Talent must have natural hair colors and female talent must be OK wearing a corset, bustle, and multiple layers as appropriate to the 1880s. There will be a fitting in November and a COVID test five days before work. Shooting is set for Dec. 3 in Sleepy Hollow, New York. Union talent will be paid $178 per eight hours and nonunion talent will be paid $165 per 10 hours. Apply here!
FANTASY SERIES PILOT
A pilot for a one-hour TV show based on the "Adventurers Born" fantasy novel series is casting lead and supporting roles. The pilot wants Black male talent, aged 18–26, White male talent, aged 18–26, Latina or Hispanic female talent, aged 11–13, and more. Shooting will take place in 2021 in New Mexico. Pay is $140 per day. Apply here!
"TBW"
The HBO Max series "TBW" is seeking SAG-AFTRA and nonunion actors, aged 18–29, to play teenagers. Work will take place through late spring 2021 in NYC. COVID testing is mandatory and provided by the production. Face masks will be worn on set when not on-camera. Pay is $165 for 10 hours for nonunion workers and SAG-AFTRA rates for union workers. Apply here!
"A MIDNIGHT STANDOFF"
"A Midnight Standoff" is a pulp-fantasy short in which "two ragtag agents gamble their lives to intercept an otherworldly treasure from a lunatic crime lord." The film wants three male actors, aged 25 and older, for day player roles and a puppeteer, aged 18 or older. Rehearsals will take place remotely in December and shooting will be in January in Los Angeles, CA. Pay is $100 per day plus meals. Apply here!
"REMNANT OF DAY"
"Remnant of Day," a horror-fantasy series pilot, is casting a Zoom table read. The pilot is looking for Latino, Hispanic, or Indigenous Peoples male talent, aged 50 or older, male talent, aged 25–50, and more. The ability to speak some Spanish is preferred. The table read is scheduled for sometime between Nov. 21–29 via Zoom. Pay is $25 per hour. Apply here!
"PROMISE"
"Promise," a "Game of Thrones"-style LGBT short fantasy film, is seeking an actor to play the lead role of the knight. A slim, tall actor, aged 25–35, with stage combat skills is wanted. Shooting begins in 2021 in London, U.K. There is no pay, but travel and expenses are covered, and IMDb credit and footage are provided. Apply here!
"TWICE AS STRONG: MADE OF FIRE"
"Twice As Strong: Made of Fire," a feature film based on a book, is casting one lead and four supporting roles. A White male actor, aged 23–30, who can do a convincing New York accent is wanted for the lead role. A Black male actor, aged 22–35, a female actor, aged 18–29, and more are wanted for supporting roles. Rehearsals and shooting will take place in Los Angeles. Pay is TBD depending on the role and number of production days. Apply here!
Looking for remote work? Backstage has got you covered! Click here for auditions you can do from home!