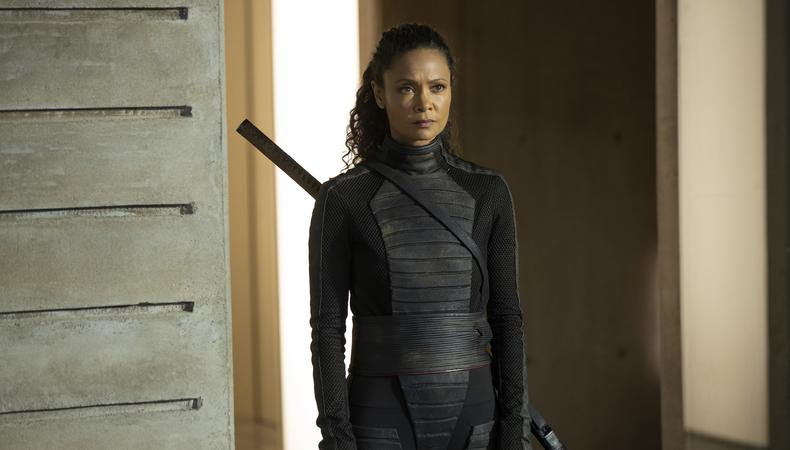 We've got good news for fans of ​"Westworld." The hit sci-fi series returns for its fourth season on HBO on June 26. While waiting to see how Maeve and all of our other favorite A.I. hosts from the Westworld park continue their journey, start your own memorable journey with these other projects casting talent.
"The Sympathizer"
HBO and A24 are teaming up with Robert Downey Jr. to create a new series titled "The Sympathizer." The project is looking for Asian/Pacific Islander male talent, aged 45–55, for a key supporting role. Filming takes place in Asia and Los Angeles and professional compensation will be provided.
Want this gig? Apply here.
HBOMax TV series
An untitled HBO Max series is casting for an upcoming shoot in Jersey City, New Jersey. The project needs background talent, aged 18–24, to play high schoolers and others Gatsby partygoers. Shooting is through July with professional compensation provided.
Want this gig? Apply here.
"Save State"
A new sci-fi dark comedy needs talent for a variety of different roles. Filming takes place in Sept. in Grayslake, Illinois. Day players will receive $50 per day; all other roles will receive $100 per day for up to seven days of shooting. Meals provided.
Want this gig? Apply here.
"Mirror Image"
Set in a society that discriminates based on eye color, this new sci-fi musical film is casting paid featured roles and unpaid background actors. The production wants male talent, aged 21–25, and female talent, aged 40–60, to play featured roles. As for background roles, the project is looking for female and male talent of all ethnicities, aged 18 and older. Filming takes place in New York City from July–Oct. Pay based on the role.
Want this gig? Apply here.
Netflix Epic Sci-Fi Feature Fantasy Film
Netflix needs a slew of background actors for a new sci-fi feature fantasy film. Shooting takes place in L.A. through mid-November. Pay is $182 per eight hours if union; $120 per eight if nonunion. Fitting will pay a quarter of the check. Talent will also receive an additional $100 for COVID-19 testing.
Want this gig? Apply here.
"2"
Casting is underway for a new media series. The project is searching for lead female talent, aged 18–31, lead male talent, aged 25–40, plus a variety of other key and supporting roles. Filming is in Henderson and Las Vegas, Nevada, as well as L.A. in late 2022. This is a paid gig with travel, meals, lodging, and union credit provided.
Want this gig? Apply here.
Looking for remote work? Backstage has got you covered! Click here for auditions you can do from home!