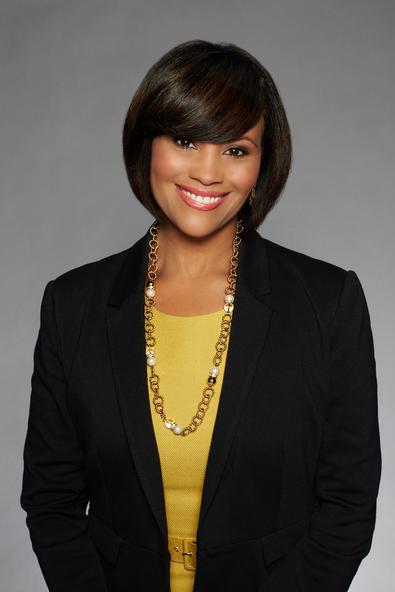 Ayo Davis has been at ABC for 14 years working on shows like "Grey's Anatomy" and "Lost." She's now head of casting for the network. What's important to her? Making sure the shows she works with represent the world we live in.
What does the head of casting do for a network, rather than for a specific show?
For a show, your main focus is the show. You're dealing with the producers day in and day out, guest stars, and bit parts—guiding them through auditions. On a more macro level, I'm focusing on the department and the needs of the studio. Who is the talent I want to be in business with? The Idris Elbas of the world. How do I build relationships with that talent? I have to build relationships with managers and agents. How do I bring in fresh and diverse faces?
It's interesting you bring up inclusion and diversity; it seems to be a priority for ABC.
Diversity is part of the DNA here. Think back to Disneyland and "It's a Small World"—inclusion is very important. I'm glad and proud to be working at a place where I can do that. It allows me to see the best talent. We're not looking for the best type, but the best actor, which gives me the most freedom and range. When I started, there was no Viola Davis or Kerry Washington or Priyanka Chopra; [they prove] there's always a place for you.
READ: "Why 'Black-ish' Star Tracee Ellis Ross Loves Auditioning"
What's the difference between casting for television and movies?
It's not that different anymore. What's exciting now is that a lot of feature writers are doing television. A great story attracts great talent. Feature film talent is doing TV and TV talent is doing features. These are exciting times, because there wasn't as much crossover before. It allows me to have access to great talent across the board. For the people you're working with, as story writers are creating these amazing stories, it gives talent the time to live with the character.
But you're also looking at nontraditional ways of finding talent through ABC Discovers, a digital video contest.
It's an umbrella for different programs, like Hispanic outreach and high school initiatives. We've always felt it's important to have our shows reflect what the world looks like. Not everyone has agents and managers, so we created initiatives to do just that.
Do you have any advice to give actors?
You're in control of your own destiny. Sometimes that's not the message, but we have to take it for ourselves, too. You have to put in the work. I've been here for quite some time. I'm really excited to be here and I'm really excited to continue to find talent. The only way you can continue to do what you love is to exercise that muscle, and someone will take notice. [In the audition room] be prepared, be present, be yourself. Don't focus on whether or not you will be hired for the particular role in which you're auditioning—look at it as your opportunity to land your next job!
Like this post? Check out more of our Inside Jobs!