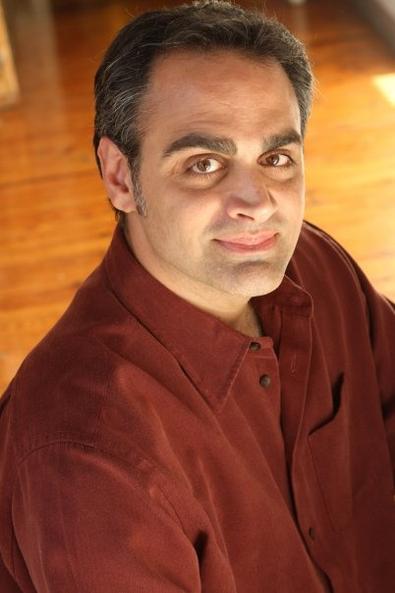 "It's about the details," according to Atlanta based headshot photographer Paul Amodio. "The angles, the lines, the expression, the little nuances in personality."
For every actor he shoots, those discoveries are what keep Amodio's photography inspired. He continues to produce great headshots that keep his clients coming back time and again. After twenty years perfecting the art of photographing performers, his angles and lighting style make it easy to spot one of his distinct shots.
Amodio has been steadily practicing his craft since the '80s. After graduating college in Tampa, Fla., he continued his study of the craft behind photography and in 1995, Paul Amodio Photography was official. When asked what inspires him about the headshot medium, he explains, "each shoot is different and each actor is unique. So no two sessions are ever the same."
Two decades of shooting everyone from Miss America to gospel acoustic bands to the late Johnny Cash—and all different types of actors in between—has honed Amodio's skills as a keen observer. From the moment the performer first sits in makeup artist Brandi Luster's chair, the discovery of personality and character within his subject begins for Amodio.
"I try to create a very comfortable atmosphere for the actor. I talk to them about their life, what they like, what they're in to, and I share stories of my own as well. This puts everyone at ease, making the shoot a very pleasurable experience." He goes on to say, "when we're talking I'm getting to know the actor's personality, I'm looking for the nuances within; that's what we want to capture in the eyes."
When asked his advice for actors who are about to get their first shots done, he says, "work with someone who specializes in headshots. Fashion and lifestyle photography are different and require different equipment." Also, he adds, "check the photographer's website to see examples of their work—the style and the quality—and to get a feel for the photographer. If you can, meet with them personally to get a feel and to discuss how the shoot will go, as well as the goals of your session."
As the Atlanta region has become more and more competitive, Amodio has definitely noticed a change in the actors he's shooting now. "They're coming in with very specific looks in mind, specific characters they're wanting to capture." With his Canon 100-400 mm lens distorting the background so it doesn't interfere with the subject, that's exactly what he does. "I care. It means something to me to know I'm helping, giving them something they need, that I'm making a contribution or a difference in the actor's pursuit of their goals."
Whether shooting in the studio or outside in Marietta Square using natural light, actors are certain to get a competitive shot from a photographer who is skilled in his craft and who brings a genuine love of people to each session.
Inspired by this post? Check out our Atlanta audition listings!