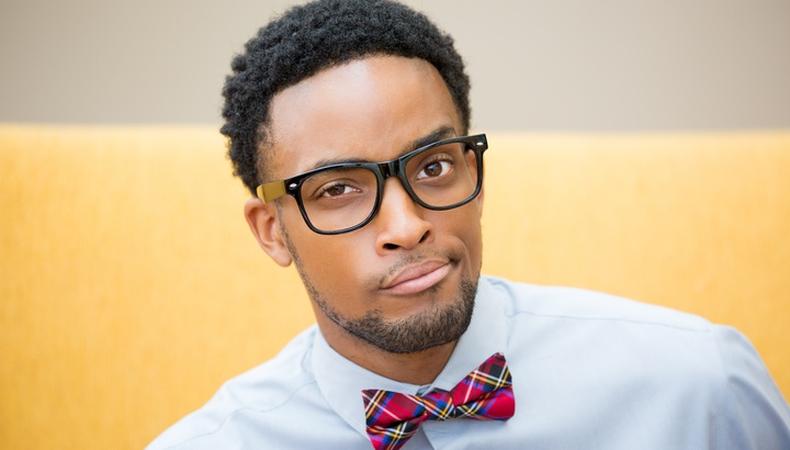 1. I don't have to hire a professional.
While you can get lucky with an unprofessional photographer, it's much more likely your image will look and feel amateur. When you are competing with other actors who are experienced and on top of their game, you don't want to look like the amateur. One of the many reasons producers and directors like to hire someone they know or who comes with a reference is because there is more insurance that the actor will be accountable and professional. Inexperienced actors can cost a production time and money. When you submit a picture that looks like you haven't been acting for very long or haven't invested very much in yourself, why would a production want to invest their time, money and reputation in you?
2. Casting directors just need to see what I look like.
Yes, a headshot is a representation of what you look like. But when a character is listed on the breakdowns, many agencies are going to be submitting hundreds of people who also look just like you. You don't just want your headshot to be a generic representation of a person with your features. Headshots should always tell a story about your personality.
3. The casting director can imagine what my personality is like from my headshot.
Casting directors are busy people. They don't have time to stop and analyze your picture, figure out who you are and imagine the amazing personality that isn't coming through in your headshot. If you are submitting for a comedic, energetic character, there won't be as much of a pull towards your picture if you submit a stoic, dramatic image. Especially not when placed against the other more vibrant comedic headshots. Casting directors aren't mythical creatures that can read minds—they're people. People are always drawn to things that move, touch and inspire them in any given situation. Do your homework before your headshot session. Consider the types of characters and projects you will want to audition for so that you can cover your bases during your headshot photo shoot.
4. A nice camera will take great pictures.
Using this logic, having nice pots and pans should make a delicious dinner. A camera is a tool. It is the person and their skillful use of that tool that yields a great product. When choosing a photographer, you want to seek out people who are passionate about photography and who know how to put the pieces together to create effective and powerful marketing tools for their clients. When looking at a photographer's portfolio, is there consistency or just a few good pictures? Does the mood of their work fit well with the types of characters you want to audition for? The photos may be well lit and the subjects look nice, but do you learn something about the personality of the different actors in the photographer's portfolio?
5. I'm not photogenic.
Photography is as much a visual medium as it is psychological. Many times when people don't feel they are photogenic, it's because they aren't recognizing their authentic selves within the photograph. I usually ask someone who doesn't feel they are photogenic to show me a picture that they like of themselves. This not only lets me see what angles they like and how they view themselves, but it also gives me a sense of what environment they feel most comfortable in. It is a photographer's job to create a space of trust for the subject. The subject must also be willing to trust the photographer. This is why I believe authentic communication is key in a photo shoot. When looking for a photographer, you want to choose someone you are comfortable with and trust. Try to talk to your photographer over the phone or in person if possible, rather than just through emails.
6. A photographer who is great for my friend will be great for me.
Referrals are a great way to find the right photographer. However, be sure to still do your homework. Make sure the photographer shoots for the type of actor you are. Look at the actors on their website that share a similar skin tone or hair color and make sure there is consistency in quality.
Like this advice? Check out more from our Backstage Experts!
The views expressed in this article are solely that of the individual(s) providing them,
and do not necessarily reflect the opinions of Backstage or its staff.