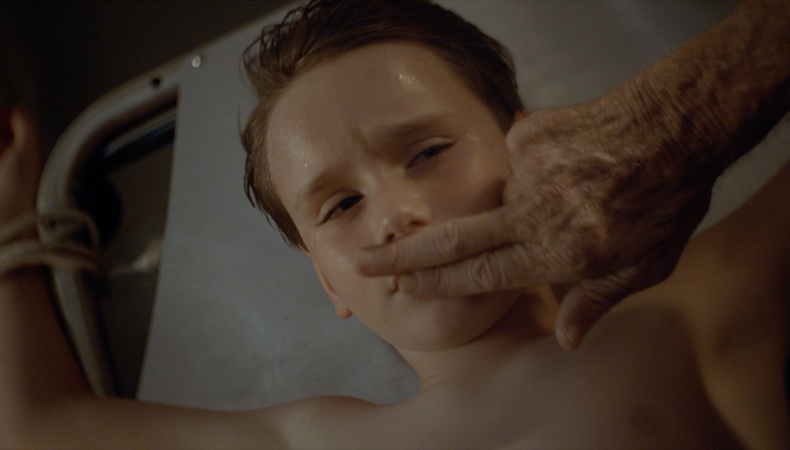 Producer John Paul Rice says being cast in "Remember the Titans" changed his life, but maybe not in the way you'd assume. He didn't pursue an acting career, but his experience on the film inspired him to become a producer. He learned the ins and outs of film finance from his mentor, Joseph Drake, then he partnered with writer-director Edgar Michael Bravo to form No Restrictions Entertainment. Drake taught Rice an important lesson; be prepared to be married to a film because you're always going to be the one responsible for making it. Rice took that lesson to heart and set out to make the type of films they wanted to make—ones that raise social awareness and go places that typical Hollywood films don't.
"A Child's Voice," (June 6) the 6th project the duo has made together, is a supernatural thriller centered around a teenage boy who hears a voice that leads him on the search for a killer. Finding the right young actors was essential to the story about child trafficking. Rice had used Backstage for casting in the past, but found the product "far more user-friendly" than in the past, and said it was "easy to get ahold of talent." With even more actors applying, Rice was able to find both leads on Backstage.
Headshots and video clips matter
"Our goal is to find people we inherently like and want to keep watching. What the actor wears doesn't matter [to us]; it's about what's going on in their eyes." When Rice saw Joey Burke's headshot, he saw something raw which intrigued him. That led him to Burke's video clip. "It was brilliant. Emotionally, he was so raw, real, and authentic. I said 'This kid can deliver. I'm so interested in who he is and what he's thinking without him even saying anything.' It came down to him and one other actor and he just popped. He was like an adult in a child's body."
Angela Mavropoulos, who plays the female lead, didn't have any acting footage, just a clip of her water skiing, but Rice says "there was something emotional in that piece that I saw. Her essence is so real and open." Rice says he was thrilled with both the leads. "I love to see people who are super talented succeed professionally. Joey and she together were this nucleus of good feeling."
READ: 7 Tips for a Better Headshot
Be professional, but be creative and persistent
"Keep bothering somebody until they tell you not to," Rice says. In a professional sense, of course. "If you see a role or a project that seems really up your alley or something you've been longing to do, fight for it. Fight to get in there." Rice notes that for a previous project, an actor he'd called in told a friend about the role. The next morning, the friend was waiting when Rice arrived for auditions acting like he had an appointment. "I'm not telling everybody to crash auditions, but my advices is to find your own way in. Find a way that's professional, keeps you engaged, and doesn't burn bridges."
Keep in touch
Even if you don't get the role, Rice encourages actors to stay in touch. "We want to keep knowing you because we believe your talent is something we want to watch grow." Just because you weren't right for a project doesn't mean a filmmaker doesn't want to work with you in the future.
It's not all about the money
"Don't think about the money. Think about the quality of the project and the people behind it," says Rice. While he knows it's a balance for people, he cautions that being in the independent world is a struggle through every stage. "Dive into the struggle with something you feel you're most passionate about and go for it."
Check out Backstage's film audition listings!