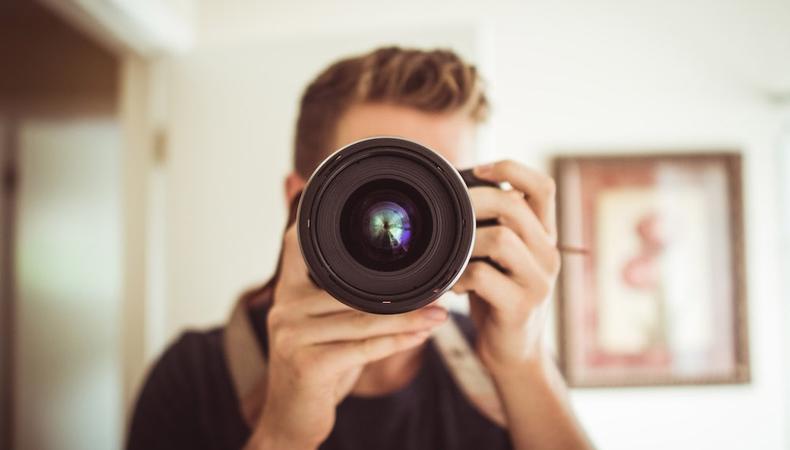 Making sure that your team is on board with what your headshots convey is an important part of preparing for a headshot session. Your commercial and theatrical agents may have different ideas on what they need. Your manager may have his or her own spin. So you want to make sure you're covering your bases during the headshot session to save time and money.
Here are some ways you can approach and be prepared for a discussion with your representation about your headshot session.
1. Review your history.
Before your next headshot session and to prepare for the conversation with your reps, review what types of roles you get called in for versus the ones you book. If you find that you're constantly getting called in for a particular character type but never book (or at least get a callback), you may be getting sent out for roles that don't match what you deliver in the casting room.
Talk with your agent or manager about the possibility that your headshot is misrepresenting you. You could discuss focusing your next headshot session on what's working well orlook into expanding your skills to cover the other roles that inspire you. Either way, you shouldn't waste your time and money on headshots that don't properly represent who you are as an actor.
2. Talk through your goals, strengths, and acting style.
Hopefully, your agent or manager has seen you act so they can properly market and submit you to casting directors. It's much more difficult to effectively sell and get excited about a product if you don't know what you're selling. If you don't have a reel, record a monologue or (if you have the resources) film a scene so your reps understand the type of actor you are. This way, when you're discussing what your headshots should convey, you aren't wasting time and money on shots that don't represent your type, range, and brand.
READ: How to Know When to Take New Headshots
3. Discuss hair and wardrobe before the session.
Most agents and managers are very specific about what they like in a headshot. You don't want to discover after your session that your reps hate your hair and wardrobe choices. Always have a discussion with your team if you're planning any major hair changes. Even if the style is staying the same, try and show them your hair before you book a headshot session in case they want you to get it trimmed or grow it out a little more.
The same goes for clothing. Some agents and managers love layered clothing and lots of color, others like very muted tones and simplicity. Your agent or manager knows what works well for them with casting, and you want them to feel that you represent whatever that is. You're less likely to be submitted for auditions if your team thinks your poor clothing and hair choices are going to make them look unprofessional.
4. Respect the time of your team and communicate efficiently.
Your team is working for free until you get paid. Trust that they want you to have a good career. When you sign with new representation, ask when is the best time to contact them with non-emergency questions or concerns. In most cases, an email to schedule a phone call will be preferred. In the mornings, your representatives may be focused on submitting clients. Certain hours in the afternoon may be set aside for meetings… You really want to gauge what is convenient for everyone.
Your team is hopefully busy working to get you castings. Don't waste their time asking questions you should be answering on your own. Do as much research and planning of your marketing beforehand so that when you speak to your reps, you come across as a professional. People will have more confidence and urgency about your success when it appears you take yourself and this business seriously.
Put your new headshots to work with our TV audition listings!
The views expressed in this article are solely that of the individual(s) providing them,
and do not necessarily reflect the opinions of Backstage or its staff.