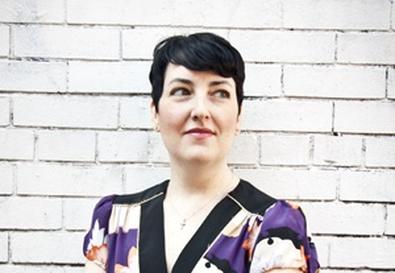 Heather Comer, who has cast background players for a decade, has no desire to move into casting principal or featured roles. "I'm really happy doing what I do," says the president of Comer Casting. "I love the idea of getting the mood for a scene just right by casting the perfect background people. It's so nice when it all comes together.

"What makes it so gratifying is that background is taken more seriously today than ever before. It's become an integral part of productions, and directors recognize its importance," she says. "It's very specific. I'm not just casting 'hipsters.' I'll be casting Brooklyn hipsters."

Comer has done well, thanks to the demand for background players. Before launching her boutique business she worked at Central Casting and Grant Wilfley Casting -- both of which specialized in background.

Comer was always drawn to the entertainment industry, even before she knew exactly how she'd like to be involved. After graduating from Santa Fe College in Gainesville, Fla., the Florida native moved to New York, where she spent six years in advertising. When Comer was laid off she made a life-changing decision. "I said to myself, 'It's now or never.' " She answered an ad and joined Grant Wilfley Casting, where she cast the background players who appeared in "Law & Order: SVU." Some of her more recent credits include "The Smurfs," "Step Up 3D," and "The Good Wife."

For actors interested in background work, getting on board with Comer Casting is not complicated. Sign up with the agency and email a snapshot, she says. "We do not want professional headshots. We've been burned too many times with professional headshots that don't resemble the actor."

When the agency holds its weekly by-appointment-only on-site registration, additional snapshots are taken of the actors, who also fill out questionnaires about their special skills. You never know what skills are called for, Comer says. "On 'The Good Wife,' we were looking for a real stenographer. On police show rescue scenes we like actors who've worked with real emergency services and know how to use a battering ram or have worked as a canine officer. On other programs we're looking for actors who are also musicians and can mime to playback."

The good news is that even nonunion actors have a shot at background work and have the opportunity to build up enough credits to become union members. Comer explains that on television the first 25 background actors hired on a given project are union and typically the rest will be nonunion. Similarly, with film projects the first 85 background players are union and the rest nonunion.

The bad news is that background actors must be prepared to work 12-hour days. Further, they usually have to bring their own costumes. Every background actor needs certain staples, Comer says. "You should have a well-fitting suit and a nice pair of shoes to go with that suit. It's a head-to-toe look, and clothes should be pressed." Background work, however, does offer a singular opportunity for the observant.

"When you are working background you can work on several different sets on any given week, all with varying styles and personalities," Comer says. "An actor can learn how the entire filmmaking process works -- from the lighting to different actors' methods of working."