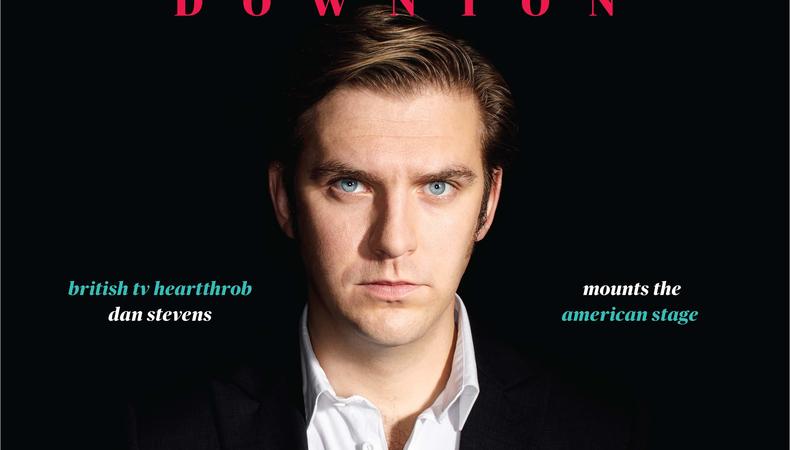 "Downton Abbey" star Dan Stevens has always loved to read. He studied literature instead of drama at Cambridge University, and this year he was on the judging panel for the 2012 Man Booker Prize for fiction. While he's read 145 books so far this year for the committee, he also stretches his acting chops as a narrator of audio books, of which he's narrated 24.
Here's what he had to say about venturing into the medium as an actor.
"I think you have to want to do audio books. Some people just hate it. It's basically just you on your own in a booth talking endlessly for seven or eight hours a day with no natural daylight and not very much pay either. It has to be a passion thing. When you hear a well-read book, it's a really special thing. For a start, you're doing something extraordinary. There are a lot of people who either can't read or don't have time to read the book itself, and you are responsible for bringing that to life, and that's a huge responsibility and also a great privilege.
"The other side of it for me is that it's really fun, and you are basically directing, casting, and performing an entire production of a book on your own. I'll cast roles in a novel from either actors I know or famous actors I can kind of [imitate] or people I know, friends and family. And they sometimes return in certain books because there's a certain kind of character quality. Usually if the guy is sort of elderly and benevolent, he'll be Welsh. There's a huge range of voices. Some of the books I've done have 70, 80 different voices in them. It's a challenge, but it's also really fun. You go through them, and you prepare and you make little notes for who's going to sound like what. I really, really love it. And any actors who are curious about it, I would recommend trying it."
Dan Stevens is on the cover of Backstage this week! Elsewhere in the issue, Backstage talks to 9 casting directors who are on their way to becoming major players in the industry. Take the time to learn their names. They may do the same for you. Make sure to pick up a copy of Backstage on newsstands Thursday!