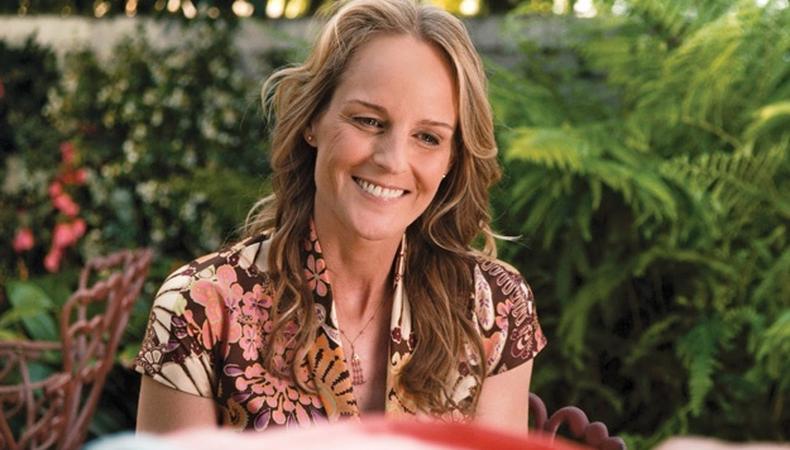 Helen Hunt has been acting since age 8, won an Academy Award for 1997's "As Good as It Gets," and scored four Emmy Awards for her work on "Mad About You." So it is no small compliment to say that her performance in "The Sessions" ranks among the best work of her career. In the fact-based film, Hunt plays sex surrogate Cheryl Cohen-Greene, who is called upon by polio survivor Mark O'Brien (John Hawkes). What begins as a clinical relationship soon goes much deeper, as Hunt's nakedness transforms from physical to emotional.

How did the script for "The Sessions" find its way to you?
A girlfriend said, "I just read something you should read," and that never happens. She and I never talk about work or anything. Then my agent called and said, "I just read something you should read." And I read it, and I thought it was beautiful. So often I read something and think it's beautiful, if all they did was change the ending…or why did they have the guy kill the guy, or it's almost good…. And this was just a really beautiful and really original thing.

Did you meet with the real Cheryl to prepare?
I did. I called her and talked to her on the phone and met with her a few times. I had her read the whole script into my tape recorder because I wanted to do her accent. I've played a lot of real people, and often it's confusing to talk to the actual people because you're not really playing them anyway; you're playing your interpretation of them. But in this case, it really worked.

Love scenes are strange under the best circumstances. How did you go about filming these very frank and awkward scenes for the movie?
In a way it was great because they were exactly what they were supposed to be for the movie. It was the soul of the movie; it was why we were all gathered—to take a sober look at sexuality. It didn't feel creepy; what it felt was vulnerable.

I heard your first day of shooting was a very intense scene, where Cheryl has sort of a breakdown in her car?
It was. That's where technique comes in, and you're really glad you spent a lot of years in acting class rather than relying on instinct.

What ended up being the most difficult part of playing the role?
It was tapping into the vulnerability, which is also what interested me in the role to begin with. But it was tough being on that razor's age, not just with the nudity but being totally open in every way.