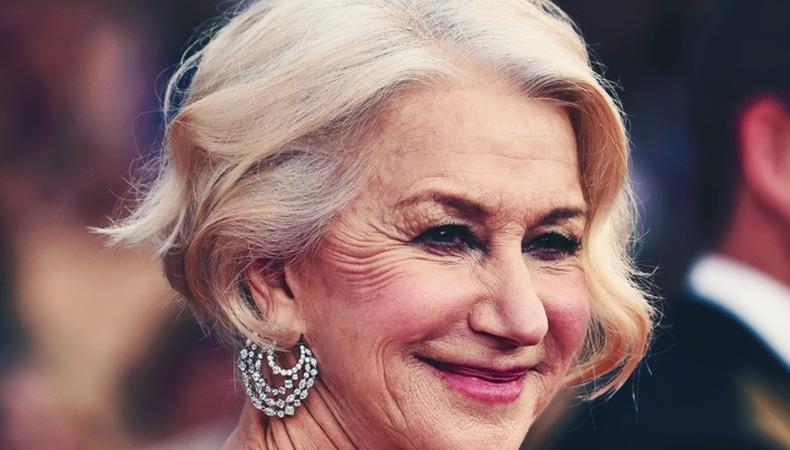 Hello and welcome back to our roundup of news from across the industry. From stage to screens big and small, we've got you covered. It's everything you need to know and all you can't afford to miss.
Theatres 'terrified' after arts cuts in Northern Ireland.
Some 40 arts organisations in Northern Ireland saw their funding slashed last week. The Arts Council of Northern Ireland implemented drastic cuts in funding to 43 of the 107 companies that receive regular support from the body, taking almost five percent off their total annual funding in the region. Last year, the government stepped in to help two of the largest employers keep their doors open, providing £600,000 in 'emergency funding' for Belfast's MAC Theatre and the Ulster Orchestra. Although these two institutions were given a reprieve, the future of many others is now uncertain. Seven arts groups that received annual funding in 2017/18 will receive no funding at all.
The latest development is only the deepest in a series of cuts to arts funding in Northern Ireland, with one campaigner suggesting the arts now receive as little as £5 per year for every person in the country - around half of the national average. The biggest loser has been Bruiser Theatre Company and the Grand Opera House, seeing their grant-aid fall by 85 percent and 22 percent, respectively. The award-winning theatre company Prime Cut Productions is to receive a cut of 8.3 percent, in addition to being hit with two rounds of cuts last year. Their executive producer Una Nic Eoin told The Stage, 'it can't go on'. Patrick J O'Reilly, artistic director of Tinderbox Theatre who received an 8 percent cut in funding, told the paper he is 'terrified about what the future will hold'.
Tricycle Theatre relaunches as The Kiln and reopens with 'White Teeth'.
After a £5.5 million refurbishment, the Tricycle Theatre in Kilburn is reopening and rebranding as The Kiln. Led by artistic director Indhu Rubasingham, the North London venue, which includes a cinema and arts space, will focus on 'bringing unheard voices into the mainstream' and being becoming 'a local venue with international vision'. The opening season was announced last week and includes a stage version of Zadie Smith's acclaimed breakthrough novel 'White Teeth'. Adapted by Stephen Sharkey, it will be directed by Rubasingham who described it as 'the most ambitious project we've done'. The production will feature a cast of 14, a live band, and music composed by Paul Englishby, and opens in October.
Also in the first season is a 'Holy Sh!t', a new dark comedy by Alexis Zegerman. The Kiln will revive 'Blues in the Night' by Sheldon Epps, starring Sharon D Clarke and Clive Rowe and co-produce the new play 'Approaching Empty' by Ishy Din with Tamasha Theatre and Live Theatre in Newcastle. Directed by Pooja Ghai, 'Approaching Empty' will feature a South Asian cast, exploring life in the North East of England after the death of former prime minister Margaret Thatcher. French playwright Florian Zeller returns with 'The Son', the final part of his family trilogy that began at The Tricycle with 'The Mother' and 'The Father'. The season also includes new play 'Wife' which maps four queer stories across four generations and is inspired by Ibsen's 'A Doll's House'. Ending the season in October 2019 is 'When the Crows Visit' by Anupama Chandrasekhar.
'If you don't do it, we'll get some other girl who will'.
Actor Nicola Thorp spoke out against the treatment of female performers in auditions after revealing to the BBC she'd been asked to strip to her underwear for a coffee commercial casting. She said, 'there were times where I was called into an audition and asked to take my clothes off—apart from my underwear. I was asked to blow up a balloon until it burst in my face...At the time I remember questioning it, thinking why do you need me to this?'
Thorp made headlines in 2016 when, as a temp in the city, she was sent home for not wearing high heels to work. Thorp called the company out for sexist dress codes and started a petition.
'The Remains of the Day' comes to the stage.
Kazuo Ishiguro's novel, 'The Remains of the Day', is to be adapted for the stage by Barney Norris, premiering at the Royal and Derngate in Northampton. The Nobel Prize-winning author has already seen a successful Merchant Ivory film adaptation of the story about a former butler recalling his life in service, starring Anthony Hopkins and Emma Thompson. In 2010 there was a poorly received musical version at London's Union Theatre. The author will be collaborating in bringing the tale to the stage this time, directed by Christopher Haydon and designed by Lily Arnold.
The Royal and Derngate production is one of the theatre's Made in Northampton commissions, opening there in February 2019 in a co-production with Out of Joint and Oxford Playhouse.
Stage Production News
The Donmar cancelled performances last week after the untimely death of Alex Beckett. The 35-year-old actor was starring in 'The Way of the World' at the theatre and was described as 'a much-loved member of the company'. Josie Rourke, artistic director, said performances would be cancelled 'as a mark of respect to Alex'. The Welsh actor recently appeared in 'Grimly Handsome' at the Royal Court. His agent described him as 'a wonderful man and a hugely talented actor'.
Artistic director Michelle Terry is to tackle the role of Hamlet at Shakespeare's Globe in a gender-blind staging of the play, her first major production since taking over. Terry took on the role of Henry V at Regents Park Open Air Theatre in 2016 and will also perform the role of Adam in 'As You Like It' at The Globe this summer. She has previously confirmed she won't be directing whilst running the Bankside venue, instead taking on the role of actor-manager.
The cast joining Orlando Bloom in the West End revival of 'Killer Joe' was announced last week. Sophie Cookson, Adam Gillen, Neve McIntosh and Steffan Rhodri will make up the company in Tracy Letts' 1993 play set in a Texas trailer park. Read more here.
Screen Production News
Michael Sheen, Tamsin Greig, Martin Freeman and Meera Syal lead an all-star cast in a landmark BBC drama marking 70 years of the NHS. Announced last week, the BBC Wales commission 'To Provide All People' is written by acclaimed poet Owen Sheers and will chart the 'emotional and philosophical map' of the NHS as well as the personal experiences of everyone 'from patients to surgeons, porters to midwifes'. Also starring Eve Myles, Jonathan Price, Aimee Ffion Edwards, George Mackay, and Celia Imrie, it's being directed by Pip Broughton who brought Dylan Thomas' 'Under Milk Wood' to TV in 2014.
Helen Mirren said that Netflix and other streaming services were 'devastating for directors', suggesting that cinema was 'communal' and that directors like her husband Taylor Hackford, want their films to be seen 'in a cinema with a group of people'. Read more here.
James McAvoy is reportedly 'onboard' for the sequel to Stephen King's 'It'. The actor is reputed to be joining Jessica Chastain and comedian Bill Hader for the second chapter of the horror reboot. Read more here.
Check out Backstage's London audition listings!