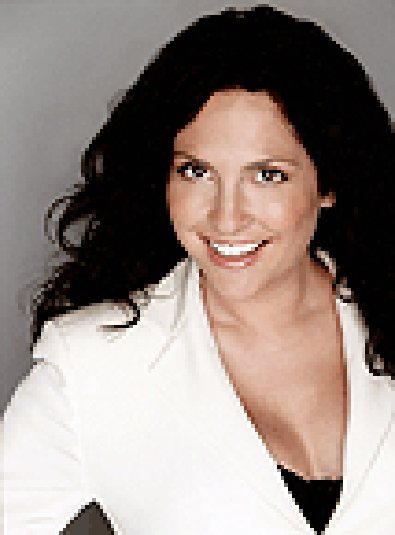 For Jill Soloway, becoming a writer began with Courteney Cox's Asshole. That was the name of the short story--a humorous tale about work, fame, and the bleaching of certain areas told from the point of view of a celebrity's personal assistant--that Soloway felt finally legitimized her as a writer. Soloway sent the story--originally written as a monologue for her friend and collaborator Becky Thyre--as a blind submission to Howard Junker, the man she considers "the West Coast George Plimpton," who published it in his literary journal ZYZZYVA. "Suddenly I had a huge amount of confidence because he liked it," Soloway recalls. "My agent started sending it out as a sample. He sent it to Alan Ball, who was staffing for the second season of Six Feet Under, and he liked it, too." Soon Soloway found herself on the staff of the HBO series, which she has stayed with through its recent demise. During that time she has also helped create several popular theatre programs in Los Angeles and found time to write her debut book, a collection of personal essays, titled Tiny Ladies in Shiny Pants, now available from Free Press.
Soloway never thought she would grow up to become a writer; she had plans to be the first female president of the United States or to pursue law because she was always winning arguments. "So while I was making my plans for world domination as an 8-year-old, I would write stories to entertain myself," she says. "I remember writing little screenplays and cutting people out of the Sears catalogue to play my characters." Soloway classifies those early works as sort of Harlequin romance tales for girls, in which she and her friends would go to the mall and hook up with Matt Dillon or Christopher Atkins. "Actually I never really thought of myself as a writer until I started getting paid for it," she says.
Instead, Soloway worked as a production assistant on documentary films and directed theatre, occasionally performing as a way to challenge herself. Her first taste of national success came in the early 1990s, when she and her sister Faith created The Real Live Brady Bunch, live re-enactments of episodes of the popular family sitcom. The show began at the Annoyance Theatre in Chicago, after the Soloway sisters heard Thyre do a dead-on imitation of Jan Brady. "My sister said, 'We should do a show of this,'" Soloway recalls. "We thought of parodying it and making up scenes that never happened, and Faith was, like, 'No, we should just do it exactly as it is.' We went and bought ponchos and bell-bottoms at thrift stores and rehearsed for maybe two weeks and put it up." The show was an instant hit. The first week, Soloway was handing out fliers on the streets, begging people to come; by Week Two, there were lines around the block to get in. The show went on to tour New York and Los Angeles, where it enjoyed a successful run at the Westwood Playhouse (now the Geffen).
Hollywood soon came calling, and while cast members Melanie Hutsell and Beth Cahill were lured to Saturday Night Live and other actors were sought after, nobody was quite sure what to do with the Soloways. "It was very clear for people who were casting sketch shows how talented the actors were," says Soloway. "But because we didn't actually write it, I think people saw me as someone who had invented a really trendy gimmick. I still had to prove myself as a writer." She moved to Los Angeles in 1992, where she wasn't exactly sure how to pursue a career in entertainment. "When you first get here, you think you have to be invited to the right parties and meet the right people," she says. "All that stuff that I look back on now and see doesn't mean anything. You just need to do your work. Do your work with friends, and let things evolve. People get work from doing good work."
Upon moving to L.A., she was able to find work on such television shows as The Steve Harvey Show and the Nikki Griffin sitcom Nikki, but this did little to convince her she had earned the title of writer. "I was working on Nikki and was technically a sitcom writer," she says. "But I was writing jokes for a show that I didn't really understand--stuff that was funny to me wasn't funny to the show runner. And we worked really, really long hours to produce a show that was really, really bad. I was called a writer, but I certainly didn't feel like one." Hiking with Thyre one day, the two came up with the idea for Soloway to write a monologue for Thyre to perform. "It's one of those times when you have a really good friend and you get that, 'Let's put on a show' feeling," Soloway explains. "You don't really care what's happening in the audience. As long as you can look across the stage and see your best friend up there, you know you're safe as a performer or writer." The pair staged an evening of women performing monologues, called Box, in a black box space with the intention of making art, not to invite industry or find an agent. Soloway penned Courteney Cox's Asshole in part to see how much she could embarrass her friend, but it ended up being a moment of clarity for the scribe. "It went over great; I was so shocked," Soloway says with a laugh. "I found my comedic voice. It was only intended to be funny to me and Becky, but I learned an important lesson about where your voice is. It's not what spec script is going to make someone hire you. It's more personal and intimate than that."
Box eventually morphed into Sit 'n Spin, a successful theatre event now produced by Soloway and Maggie Rowe that's billed as "part theatre, part 12-step meeting, part tent revival." The show has been running every other Thursday at the Comedy Central Stage at the Hudson Theatre for almost four years, to consistently packed houses. "I was really lucky to have smart, funny friends who also happened to be very frustrated as writers or performers," Soloway says of the show's killer lineup. "The secret, I think, is that we pushed for people to go to a risky space. That was something the Annoyance Theatre taught me, to always be taking chances." Once again, she launched the project without her eye on fame and fortune: There isn't even a charge to attend the show.
Soloway also teamed with Rowe to produce last year's walk-through theatrical event, Hollywood Hell House. Based on religious-themed haunted houses, where the "horrors" include gay sex and abortion, the show featured such celebs as Bill Maher as Satan and Andy Richter as Jesus. "That's exactly what theatre should be," Soloway says of the show. "No one was getting paid, no one was doing it to make it big; everybody was there to make the theatre come alive."
Soloway credits the reasonable Six Feet Under schedule--writers worked seven months of out the year--for allowing her to stay involved in so many other projects. She was able to write Tiny Ladies in Shiny Pants during her hiatus last summer, crediting a disciplined work schedule with helping her finish. "For me the best process is waking up at 6 a.m. and going to the computer immediately," she reveals, adding that she doesn't even bother with coffee before she sits down. "The first half-hour of the day is a free gift in terms of being in your flow. So I'll jump on the computer, then write until my brain is sort of empty. Then I'll have coffee and keep writing until 10 or, if I'm totally going, 12." She's careful to limit her time at the computer; she doesn't work weekends and doesn't return to writing later in the day, even if inspiration hits her. "It sort of turns my writing into this longed-for lover that I can't wait to see the next morning," she explains. "Because I keep my time so short, I usually can't wait to get back to the computer."
She has two screenplays currently in development. One is Pledged, based on the nonfiction book about college sorority life. The other is Tricycle, a story told from the points of view of three different women--the wife, the other woman, and a teenage girl--and Soloway is waiting to find out if Universal Pictures will let her direct the film. It's a challenge she'd love to accept, but as with most of her life and career, she refuses to become consumed with whether it will happen. "I've learned the main thing is to do your work," she says. "Make stuff with your friends. Keep learning. Keep doing it. The business stuff will follow." BSW
For more information on Soloway and her book, access www.jillsoloway.com. For information on Sit 'n Spin, go to www.sitnspin.org.