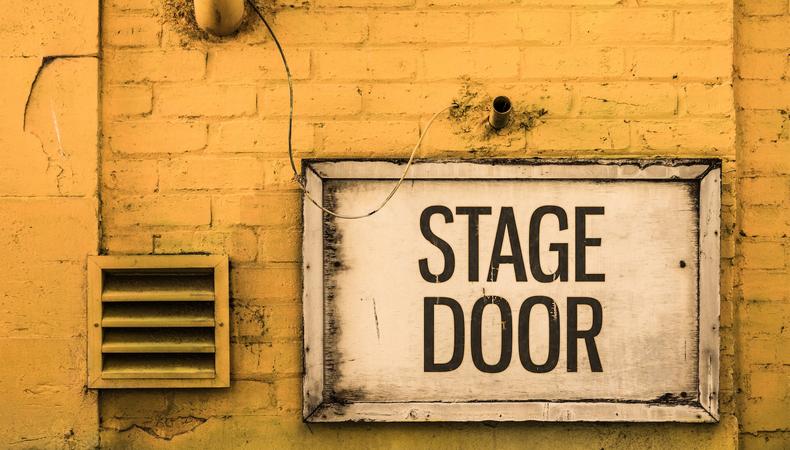 Every year, Theatre Communication Group releases data on the most popular plays and musicals in America's theaters. But what about the high school stages? Recently, the Educational Theatre Association released new stats showing that in the world of teen theater, classics live long and more modern scripts by female authors or writers of color are rare.
"Over time, this survey reveals both enduring patterns and new developments," said Gregory Bossler, EdTA's director of publications. "Patterns for frequently produced shows include those with large casts and youthful perspectives, and a newer development is having more shows with familiar, fantasy storylines."
When it comes to musicals, "The Addams Family" topped the list with "Mamma Mia!" coming in second, followed by "The Little Mermaid," "Beauty and the Beast," "Mary Poppins," and "Newsies." The cult classic "Little Shop of Horrors" holds seventh with "Seussical" in eighth. The evergreen hit "Into the Woods" holds ninth place, with "Shrek" and "The Wizard of Oz" rounding out the list in a 10th-place tie. Every production is licensed by Music Theatre International, except "The Addams Family," which is managed by Theatrical Rights Worldwide.
John Cariani's "Almost, Maine" tops the list for full-length plays for the fifth year in a row. Shakespeare's "A Midsummer Night's Dream" ranks as the second most-produced play for high schools, marking its 30th year in the top 10 list. In third is the whimsical "Peter and the Starcatcher" by Wayne Barker and Rick Elice, while the fourth-place play is Thornton Wilder's classic "Our Town." Stalwarts of the high school stage, like Arthur Miller's "The Crucible" and Reginald Rose's "12 Angry Jurors," tied for ninth. Sandwiched in the middle were adaptations of "Alice in Wonderland" and "Clue."
Besides "Radium Girls" playwright D.W. Gregory and Sandy Rustin, a co-writer on "Clue," all playwrights are men. Qui Nguyen, author of "She Kills Monsters," is the only playwright of color on the list.
EdTA has been tracking popular high school shows in its magazine, Dramatics, for 81 years. National Public Radio's education bureau offers interactive graphs charting production trends throughout the years. Long-term data reveals the endurance of plays like "Our Town" and musicals like "Bye Bye Birdie," which topped the list for decades.
But with recent data from TCG showing that America's professional stages are embracing female-identifying playwrights, one must wonder: Are high school stages on a delay? The answer: yes. Popular productions, like Disney musicals, are only licensed to high schools until the show has had its time in commercial venues, like Broadway or regional tours, creating a large delta between Broadway's latest innovations and high school audiences. How that delay will be navigated in the future—if at all—remains to be seen.
EdTA is the umbrella organization of the popular high school drama club, the International Thespian Society, which has 4,901 troupes nationwide. So, while the data is confined only to high schools with EdTA chapters, its reach covers the country. Last year, the organization began tallying the number of attendees for high school productions. EdTA indicates that 48.1 million Americans saw high school theater this year. Broadway reported having close to 15 million audience members.
This story originally appeared in the August 15 issue of Backstage Magazine. Subscribe here.