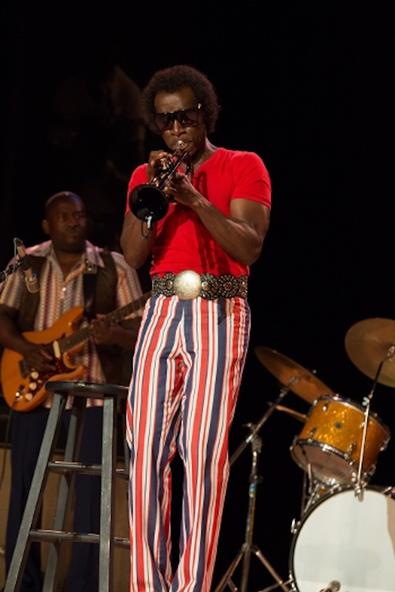 The 2016 SXSW Film Festival set up—and exceeded—some sky-high stakes with a programming slate as dense and thoughtful as one is likely to find anywhere. Ascendent stars orbited among the A-listers, established artists debuted bold career turns, and industry insiders got candid about crafting a life on the screen. Here are some standout moments from the slew of actor panels hosted at this year's fest.
Jake Gyllenhaal, in town for the premiere of Jean-Marc Vallée's "Demolition," is renowned for his startling immersion into dark, challenging roles. He spoke alongside David Gordon Green (who directs Gyllenhaal in the upcoming "Stronger," based on the 2013 Boston Marathon bombings) about how he grapples with such characters.
"We all have everything in all of us," Gyllenhaal said. "I believe I can understand why people do what they do, even when it's unfathomable. Or even when it's the deepest type of loving…. People say to me, 'Your character in "Nightcrawler" is so unhinged.' I'm, like, 'That's the closest to me you're gonna get.' "
In a conversation with director Kat Candler, presented by the SAG-AFTRA Foundation, Gaby Hoffmann explained her perspective on vanity while acting. "It's hard to be unselfconscious and in the moment if you're worried about how you look or how you sound or how you come off." Later, Hoffmann added, "I want to keep being involved in a conversation with myself in a sort of investigation about what it means to be human. That's exciting to me. And it doesn't necessarily have to be naked and loud and wild."
New York Magazine critic David Edelstein moderated a conversation with Don Cheadle, who made his live-wire directorial debut with "Miles Ahead." Speaking to the difficulties of directing oneself alongside co-stars, Cheadle admitted, "It's clichéd to say you're your own worst critic, but I absolutely am. There's no one to blame if your vision doesn't work because it's your vision. It's necessary to be brave and keep pushing for the thing you believe in." Joel Edgerton offered a contrasting example in his Q&A, regarding his double duty on "The Gift." "There were a couple of things here and there that I held my tongue on because I felt like it wasn't my place, being inside the scene and telling [Jason Bateman and Rebecca Hall] what to do."
Meanwhile, the winners of the Grand Jury and Audience Awards generated as much conversation as any celebrity panel. The Grand Jury prize for narrative feature went to writer-director Adam Pinney's "The Arbalest." The meticulously strange tale of obsession proved deeply divisive among festivalgoers, who took a different route and collectively handed the Narrative Feature Audience Award to "Transpecos," a taut U.S.-Mexico border patrol thriller from debut director Greg Kwedar. Acting awards went to Andre Royo for Josh Locy's "Hunter Gatherer" and Lily Rabe for Julia Hart's "Miss Stevens." The full list of Grand Jury and Audience Award winners can be found at sxsw.com.
Inspired by this post? Check out our Texas audition listings!