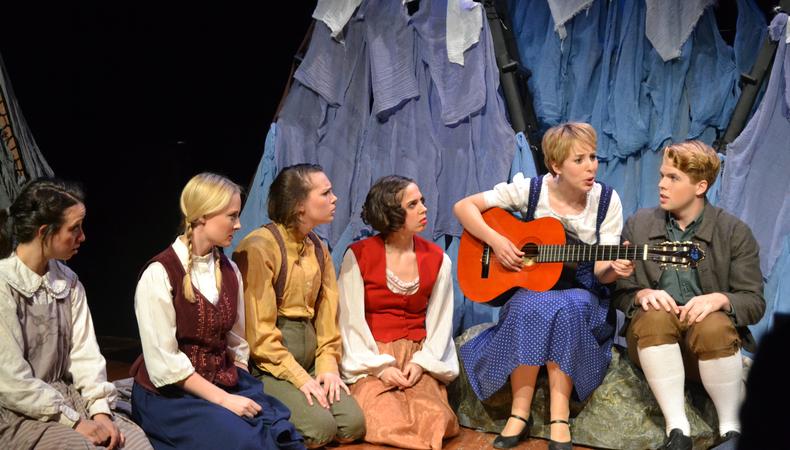 What happened after the von Trapp, forgive me, the van Klapp family fled the Nazis in Austria and climbed every mountain in the Alps to get to Switzerland? Sure, the true story says that they made it safely to Switzerland, but what happened in the Alps? Book writer and lyricist Frankie Johnson and composer Eric Thomas Johnson have imagined a hilarious, darkly campy version of the journey on which Fräulein Mathilde and Captain van Klapp take their seven children on an adventure through the mountains, from where they may or may not come out alive.
Each character name corresponds by first letter to the original one, with substitutions like Bettina for Brigitta and Ludwiga for Louisa. The standout performances come from Daniele Hager, as Magda, the second youngest and forgotten one—her operatic voice on the show's title song is stunning—and Becky Whitcomb, who does amazing physical comedy as the cross-dressing Knut.
If you like "The Sound of Music," you're certain to get a kick out of this show. Though the hills never actually come to life, the trees do, moving about the stage for no reason. The hills should have started dancing too.
Presented by Melodion Theatre as part of the New York International Fringe Festival at Theatre 80,80 St. Marks Place, NYC. Remaining performances: Sun., Aug. 19, 1 p.m.; Fri., Aug. 24, 9 p.m. (866) 468-7619 or www.fringenyc.org.
Critic's Score: B+