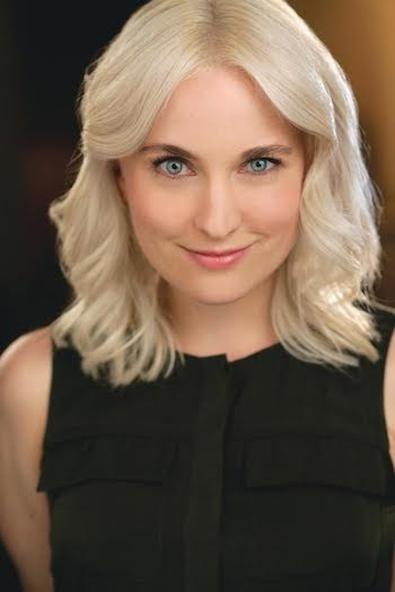 Kimberly DiPersia used Backstage to get cast in "A Never-Ending Stream of Consciousness," a student film she found intriguing for a number of reasons.
The film presented a new technical challenge.
"I read the project was going to be partially rotoscoped, which is such a cool visual effect. One of my favorite films is Richard Linklater's 'Waking Life,' which is rotoscoped, so I absolutely jumped at the chance to be a part of a film that would employ that same technique."
She sees her roles as part of a bigger whole.
"I'm really into complex characters I can deeply delve into and explore. I'm a huge fan of sci-fi and fantasy, so anything in those realms is exciting to me. I enjoy telling stories bigger than myself."
Backstage is as specific as it is convenient.
"I check Backstage casting notices on a daily basis—filtered through my modified saved search parameters, [which] help me find projects that are the best fit for me. Special shout-out to the amazing app Backstage has created! It's so easy to use and so convenient."
The audition sparked an immediate connection.
"I met with the writer-director and producer, and we first talked a little bit about the project. I hit the nail on the head about it reminding me of 'The Truman Show,' which was exciting. Then we delved into the scene. I read through it once, then they gave me some adjustments, and I did it again. I felt fantastic about my work, and I walked away really hoping to get the part."
Don't count yourself out before given the chance.
"I keep [my Backstage profile] updated with my recent credits, headshots, and reels. I also make sure to visit Backstage often, looking for casting and also reading some of the fabulous articles. Submit to everything you think you're a fit for! Don't hold back with any doubts. Give casting the opportunity to see you. You'll never know unless you try."
If opportunity isn't knocking, create your own.
"I live in New York City, and my advice is to create! Seriously—self-producing my own work (short films, web series) has taught me so much about the production process and also given me such a huge boost of confidence. Plus, it's fun! It sure beats waiting around for the phone to ring. There are so many awesome, creative people in the city who are bursting to make something, so reach out, connect, and go for it!"
To see your success story in print, tweet @Backstage using the hashtag #IGotCast.
And if you haven't yet been cast, check out our audition listings!