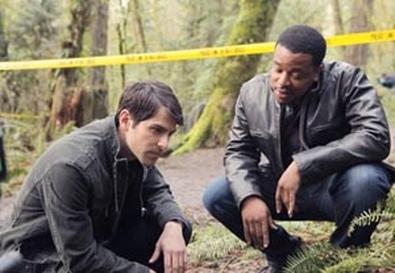 The fall TV season can be a cutthroat business. Experts estimate that only 15 percent of the new shows will survive the season. Though it's impossible to predict what audiences will respond to, we've compiled this preview of some of the most promising shows. Find out what casting directors might be looking for on the new programs, and check out our comprehensive list of who's casting what.
As for what will stick around? Back Stage spoke with Melanie McFarland, the TV editor of the Internet Movie Database, for tips. As it turns out, her favorite new show isn't even a network program; it's Showtime's drama "Homeland." Starring Damian Lewis as a soldier missing in action who returns to America a hero and Claire Danes as a CIA agent who believes he may be working for al-Qaida, it comes from "24" executive producer Howard Gordon. "Because of Howard Gordon and the overtones of terrorism, I wasn't sure if this was just an attempt to return to his past glory," says McFarland. "But it's much more than that. I think it's amazing."
What will succeed on network TV? " 'The X Factor' is going to be huge," she says of the Simon Cowell reality series. As for scripted programs, McFarland thinks Fox's "Terra Nova," set on prehistoric Earth, has a good shot. "People will at least tune in for it," she says. "Whether it will stick around remains to be seen. It's an expensive show, and the audience will have to justify keeping the production values so high."
She also thinks NBC's "Prime Suspect," based on the long-running BBC series, could do well. It stars Maria Bello in the role made famous by Helen Mirren. "If 'Prime Suspect' catches on, it could be around for a while," McFarland says, comparing it to the only "Law & Order" program still on the air, "Law & Order: Special Victims Unit." She also believes the NBC comedy "Up All Night" has a good shot at survival, thanks to stars Christina Applegate, Maya Rudolph, and Will Arnett, as well as showrunner Emily Spivey, who has written for "Saturday Night Live" and "Parks and Recreation." Says McFarland, "With Lorne Michaels producing, I think it will be given time to find its footing the way '30 Rock' did." She also has hopes for CBS's "A Gifted Man," starring Patrick Wilson as a surgeon who questions the meaning of his life: "I think it will surprise people. It's actually a lot smarter than what CBS has put in the Friday night slot for a couple of seasons now."
McFarland adds that a number of the new fall shows are interesting but that it's difficult to gauge from one episode how much success they'll have. "The one I'm most interested in seeing among the network shows is 'Pan Am,' " she says of the 1960s-set ABC drama. "I enjoyed the pilot, and I know people want to lump it in with 'The Playboy Club' because of the style and the pinup sex appeal of the women. But I think 'Pan Am' is taking a much more subtle direction."
Speaking of comparing series, what about ABC's "Once Upon a Time" and NBC's "Grimm," both of which work off the premise that characters from fairy tales are real? "I think 'Grimm' is going to go down hard," McFarland predicts. "NBC doesn't know how to treat its genre programming." As for the first show to get cut, she points to CBS's Kevin Dillon starrer "How to Be a Gentleman": "It's on a Thursday night, which is very competitive. And it airs after 'The Big Bang Theory.' And when you watch that pilot after the first episode of 'Big Bang,' the comparison is not pleasant."
McFarland says NBC's strongest shows will arrive midseason: the Broadway-set "Smash" and the Jason Isaacs–led split-reality program "Awake." She praises both shows for their originality and thinks they should do well. And what would she like to see succeed? "I would love for 'New Girl' to become a big hit for Fox," she says of the Zooey Deschanel sexual-politics comedy. "I really liked that comedy, and paired with 'Raising Hope,' I think it's a good fit. I know some people don't buy Zooey Deschanel as this total mess. I think [the character] is just someone who's kind of clueless, and people aren't used to seeing [Deschanel] as a dork. But that's sort of the charm of it."
Ultimately, it's hard to tell what will make it through the season. As McFarland says, "I always have hopes for everything in the fall, but I also have to…well, not to quote another show, but curb my enthusiasm. I'll be interested to see what's going on in mid-October."