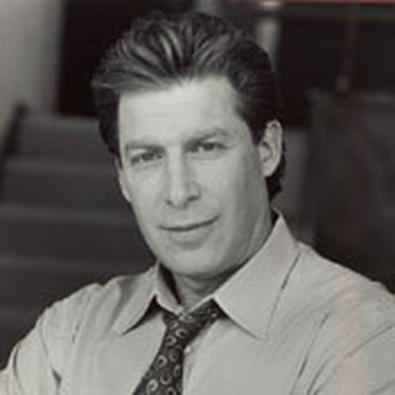 "Hi, are you Ben?" I ask the tall, blond man as I walk into a slightly cramped office in Beverly Hills, Calif. It's a stupid question, really. Stupid because I already know more about Ben Mittleman than I know about most of my own family members. I've seen him battle fear and insecurity, lash out at his own mortality, and suffer devastating personal losses. I've watched him weep and laugh, becoming a voyeur to the type of inevitable life tragedies we all face yet seldom share.
I first met Mittleman as many will meet him: through his documentary Dying to Live: The Journey Into a Man's Open Heart, which premieres March 13 in Beverly Hills. Part video diary, part family tribute, the film follows Mittleman as he undergoes life-threatening surgery and then helps several loved ones cope with their own chronic illnesses. Forget reality TV; the histrionics of angst-ridden Gen-Xers have nothing on the unfiltered footage of a middle-aged man facing his own physical demise.
It's heavy stuff, admits Mittleman, 57, who started the project nearly a decade ago. An actor with several regional-theatre credits and guest-star roles on shows such as Cheers, Cagney & Lacey, and Wings, he was slated to star in a small independent feature when his life took an unexpected turn. During a standard insurance checkup, a doctor diagnosed him with mitral valve prolapse, the same heart defect that had led to his father's premature death. "I realized that something real was going to happen," says Mittleman, who was soon readying himself for open-heart surgery. By documenting the experience on tape, he says, "I would have this chance to really use myself, my whole body" to create a narrative. The log line would be simple: "an athletic guy coming up against a challenge, having the operation, and going through the rehab."
Yet what Mittleman envisioned as a "six-week story" soon morphed into a nightmarish year and a half. As he grappled with the ups and downs of his condition, his longtime love, Valerie, battled lung cancer; his mother contracted colon cancer; and an elderly aunt fought the ravages of old age. "It's a little fucking much for one year," says Mittleman to his therapist during one particularly gut-wrenching phone conversation in the documentary.
Indeed. Watching one tragedy after another sweep into Mittleman's life, it's hard not to feel he's been dealt an unfair hand. Years later, he disagrees. "My story is not any different from a lot of other people's," he says. "It's just that I happened to have a camera turned on while it was happening."
What emerges is a film that exposes its subject's vulnerability and makes no apologies for the messy, raw emotion of real life. "I come from a form of theatre where you don't really want the audience to feel comfortable," says Mittleman. Whether frustrated over his own post-surgery relapse or expressing his love for Valerie, he strives to remain honest. "At one point," he says, "my editor and I were thinking we should call the film Warts and All."
Mittleman admits Dying to Live is not a film for everyone. True, several of its topics -- personal illness, parental dependence, mortality -- hold particular relevance for the baby-boomer set. Still, the film's message of "loving up the ones you love" is a much-needed wake-up call for anyone too preoccupied with the distractions of everyday life to appreciate those closest to them. Which is to say, pretty much all of us.
So see the film. Embrace life. And go call your mother.
'Dying to Live: The Journey Into a Man's Open Heart' premieres March 13 at Laemmle Music Hall 3, 9036 Wilshire Blvd., Beverly Hills. For tickets, call (310) 859-7292 or email tickets@dyingtolivethemovie.com. For more information, visit www.dyingtolivethemovie.com.