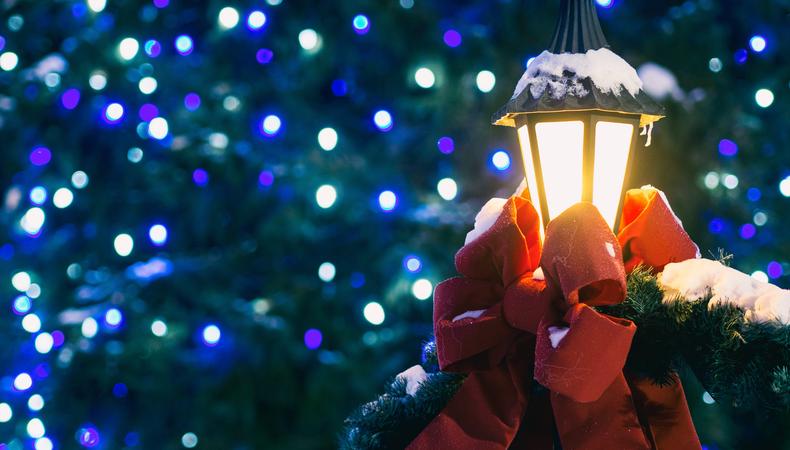 The holiday season is here! Whether you're gift shopping, decorating, or just burning off those Thanksgiving calories, you should still take the time to check out these holiday-themed gigs to get you in the festive spirit. Spread your holiday cheer and find a great opportunity by applying for these projects.
'POLAR EXPRESS' & 'CHRISTMAS CITY EXPRESS'
The Fox River Trolley Museum needs a stage manager and some hosts-entertainers for their productions of "The Polar Express" and "Christmas City Express." Talent, aged 18 and older, is wanted. The productions will run on Dec. 13–15, 20–22, 24, 28–29 at the museum in South Elgin, IL. Pay is TBD with W2 wages for rehearsals and performances. Apply here!
'THIS CHRISTMAS'
This student film is a story about a long-time barber on the Upper East Side trying to cope with imminent changes. The production is looking for a male actor, aged 45–60, for a lead role, three male actors, aged 25–45, for supporting roles, and a female actor, aged 25–35, for a supporting role. Shooting will take place on Jan. 6–7, 2020 for five hours in NYC. Food and transportation, as well as footage for reels, will be provided. Apply here!
Everything You Need to Know About Auditioning
'A PROPER SOLDIER'
This student short film is a World War I thesis film based on the famed Christmas Day Truce of 1914 and the events preceding it. The production is looking for male talent, aged 18–25 and 21–30, for lead roles, male talent, aged 16–25, for a supporting role, and more. Rehearsals will begin in early January in NYC and shoot on a 100-acre trench recreation site in Newville, PA from Feb. 28–March 1. Pay is $100 per day. Travel to the site and meals will be provided. Apply here!
HOLIDAY MARKET CHOCOLATE SHOP HELPERS
The No Chewing Allowed! company needs sales assistants for holiday market locations and various retail chocolate stores throughout NYC. The company wants sales assistants, aged 18–34, to sample, serve, and provide general help. The position runs until Dec. 23 in NYC with flexible hours. Talent will be paid $15 per hour plus a $3 per hour bonus. Apply Here!