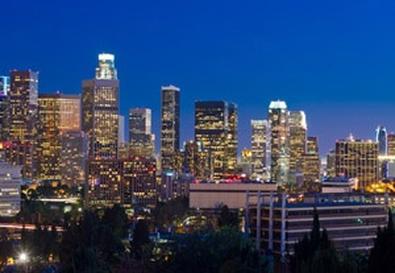 Studio City–based talent manager Nicholas Roses entered a no-contest plea last week to operating an advance-fee talent service and to failing to file the proper $50,000 bond with California's labor commission. He was sentenced in Los Angeles Superior Court to three years of probation, during which time he is prohibited from being employed by or owning any talent training, counseling, or listing service, including outside California, as well as from being involved with any educational, day care, or camp facility attended by minors.
Roses was indicted in April and was prosecuted by Los Angeles Deputy City Attorney Mark Lambert on seven criminal charges for violating the Krekorian Talent Scam Prevention Act of 2009. The law specifically forbids talent services from charging money upfront in exchange for the promise of securing employment. It also requires such services post a $50,000 bond with the state of California and necessitates clear language in contracts with aspiring artists. The Screen Actors Guild and the American Federation of Television and Radio Artists were instrumental in passing the Krekorian Act.
Roses was also ordered to serve 90 days in jail or perform 45 days of community labor, to pay $10,700 in total restitution to the three complaining witnesses, and to pay $2,000 in investigative costs to the Los Angeles City Attorney's Office. The number of community-labor days will be reduced to 20 if restitution is paid within 11 months. Failure to adhere to the terms of this sentence will result in his serving at least six months in prison.
Earlier this year, three parents contacted the City Attorney's Office to protest Roses' business practices. They claimed Roses met each of them at an Ohio talent agency workshop and offered to manage their children, all minors. He advised the parents to move to Los Angeles and pay $3,000 per child to enter his summer entertainment "boot camp." The parents have asserted that the weeklong event in August 2010 was disorganized; that it lacked sufficient breaks, food, and seating; and that many children become ill, including one girl who suffered hives, rashes, and swollen lungs.
Four talent managers have been accused of violating the Krekorian Act this year; Roses is the highest-profile of those four. Back Stage previously reported that David Askaryar, proprietor of Hollywood Stars Management Inc. and VIP Talent Web Inc., pleaded no contest in April in Los Angeles County Superior Court to one count of operating an advance-fee talent representation service and one count of operating a talent listing service without a bond. His sentence was similar to that of Roses.
UPDATE: A Previous version of this story incorrectly reported that Roses was initially charged on nine counts.