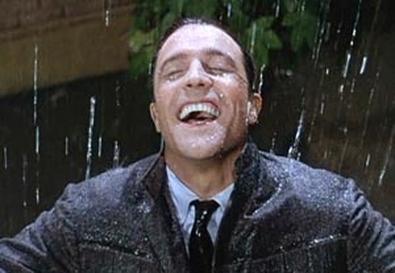 Once upon a time, Hollywood produced an abundance of lavish movie musicals that featured some of the best show dancing and choreography ever recorded. Extraordinary star dancers such as Fred Astaire and Gene Kelly, inventive choreographers like Jack Cole and Michael Kidd, and imaginative directors and producers, including Vincente Minnelli and Arthur Freed, lent their talents to multitudinous films.
They created a golden age of Hollywood musicals that spanned the middle decades of the 20th century. The era inspired a subsequent generation of dance artists, whose work in new performance arenas was influenced by those musicals: Paula Abdul's dances in music videos, for example, and Matthew Bourne's choreography for contemporary dance-theater and Broadway ("Mary Poppins").
But today's dancers and emerging choreographers may know the great film musicals only through these influences, or through iconic images or references made by their dance teachers, instructing them to move with "the elegance of Astaire" or in "a Gene Kelly style." While time has distanced contemporary terps from the dance-rich movies of the past, however, current technology makes it very easy to vividly experience the dancing in these old films.
Performers, choreographers, directors, and designers for both stage and screen can learn oodles from watching the dance scenes in classic movie musicals, many of which are readily available through Netflix or YouTube. But with the vast number of musicals made and the mind-boggling amount of video on the Internet, it can be difficult to know where to begin. How should you organize and frame your viewing experiences? And what can you do to make sure you don't miss the best examples?
Beginning Oct. 12, Howard Oboler will be teaching
Hollywood's Greatest Dances
, a series of six weekly lectures offered through New York's 92nd Street Y. Each one (you register for them individually) will feature an introduction, a video, and an analytical discussion of a solo, duet, ensemble number, and ballet from different Hollywood musicals. The dances have been carefully selected by Oboler to reflect what he considers the most significant examples of the era.
"Because dance was so important in the movie musicals of the past, I want to make sure all of that work is not being forgotten," says Oboler, who holds a master's degree in American studies from Columbia University and lectures frequently in New York and Florida on topics in American popular culture. "I guess you could say I'm trying to recapture the past, but there's so much to be learned from it—regarding dance technique and expression, choreographic ideas, and the many ways the body in motion can be filmed."
Must-See Moments
Of the many fabulous sequences that Oboler will be illuminating, I asked him to identify one must-see number from each of his four categories. For the ensemble category, he picks the barn-raising dance from "
Seven Brides for Seven Brothers
." But, unable to commit to just one selection, he adds the trio from "It's Always Fair Weather"—in which Kelly, Kidd, and Dan Dailey dance with ashcan lids on their feet—and "From This Moment On" from "Kiss Me, Kate." "That one's because of its cast, which includes Bob Fosse, Carol Haney, Ann Miller, Bobby Van, Tommy Rall, and Jeanne Coyne," he says. "You get six great dancers together, including one of the most famous choreographers who ever lived."
For best ballet, Oboler chooses the title sequence from "
An American in Paris
." (He acknowledges the title ballet from "The Red Shoes" as equally important and shows it in his course, though the film, essentially a drama incorporating ballet, was made in England and is not technically a Hollywood musical.)
As the most important duet, Oboler says, "I'd either pick 'Begin the Beguine,' which Fred Astaire does with Eleanor Powell in 'Broadway Melody of 1940,' or one of two classic Fred and Ginger numbers: 'Let's Face the Music and Dance' from 'Follow the Fleet' or 'Pick Yourself Up' from 'Swing Time.' "
Oboler's pick for the must-see solo is Gene Kelly doing "
Singin' in the Rain
," from the film of the same title. "I single it out because it is so famous," he says. But just because it's widely known, does that necessarily mean it's the most important solo for dancers and choreographers to study today? Was it the most influential? And do you think it's the one Kelly himself would have chosen as his best work?
Continually interested in expanding his own knowledge and ideas about dance in film, after showing each clip, Oboler invites his students to pose questions or offer opinions on what they have seen. As virtually all of Oboler's examples—and countless more—are accessible through libraries, DVD rental or streaming services, or the Internet, one need not attend his lectures to actively participate in the dialogue.
So, readers, start your search engines. Begin by entering some of the more famous artists' names or film titles and see what treasures you can find. And then decide for yourself which you think are the most important for us to see today. If you find any examples that you feel should replace one of Oboler's picks, or simply be added to his list, send me an email message. I'll let him know your opinion.