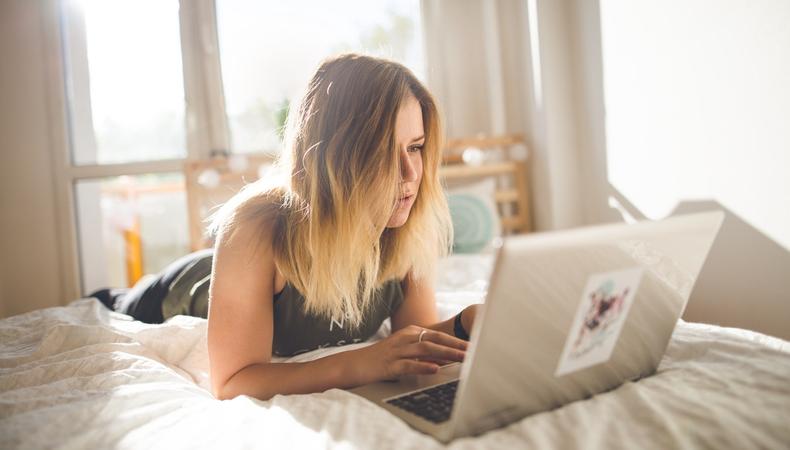 You already know Backstage is the go-to for any and all information pertaining to your craft. But now, you have the chance to get in on the action with the Backstage Community Forum. Here, you can engage with others in your industry, as well as teachers, experts, and, yep, even agents and casting directors. Below are some of this week's most interesting new topics; drop a reply or post a new thread. Either way, fire up that keyboard and get involved right here!
Is homeschooling right for my child actor?
"Hi everyone! I read a recent article in Backstage....it was an interview with "Falsettos" and "Newsies" child actor Anthony Rosenthal (read it here: https://www.backstage.com/interview/how-falsettos-star-anthony-rosenthal-used-backstage-get-bway/). He spoke specifically about how he's homeschooled as a kid actor on Broadway.
"My 11-year-old son has just started acting; we live just outside of Los Angeles and he's booked a few commercials and gotten an agent. Would homeschooling allow his career to advance quicker if he so chooses? What are the pros and cons? What are some good homeschooling programs in the area?
"Any help is appreciated, thank you!" —nycnewbie1352
Acting class pet peeves:
"I've been in a handful of acting classes over the years and have come up with a small list of things that bother me.
"1. Classmates showing up late to class (usually the same people every time).
2. Phones open during class, and not just to check time.
3. Know-it-alls in class -- the ones who love to hear themselves talk, but think they're more insightful than they are.
4. People who don't do the work, whether it's not memorizing a scene, not showing up to rehearse with a partner, making excuses to skip class, etc.
"I'm sure I have more, but this is what I've got so far. Anyone experience these same pet peeves? What are some other pet peeves you experience in class? Anything related to the class itself or the instructor?" —R2Fee2
Acting with "bad" material?
"What do you all do when you're given material that sucks? I'm struggling with how I can put on a good performance if the writing and story are just plain bad. Help me, please!" —ClassAct
Sign up for the Backstage Forums right here!