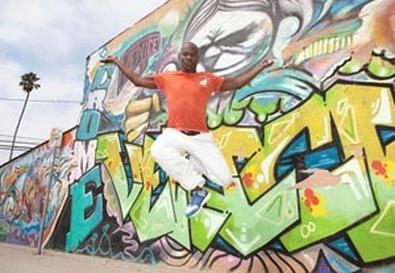 Dancers interested in earning a college degree often struggle with the decision to give up four of their prime performing years to academic studies. Though studying in a college dance program can improve their skills, aspiring performers can just as easily take classes at commercial studios without having to interrupt or delay the start of their professional careers. But for those who want to be choreographers, it's a no-brainer: College is the perfect place to hone your choreographic craft.
It Takes a Village
"If you're interested in choreography, you absolutely need to go to college," says Louis Kavouras, chair of the dance department at the
University of Nevada, Las Vegas
. "You not only need to study the craft, but you need the opportunities college provides to workshop your work and the apprenticeship experiences you get from being with other artists who choreograph. As a working professional, a choreographer is a very solitary person. There's not a lot of interface in the dance world for choreographers to get together. Dancers migrate, so they get a lot of pollination, but choreographers need that too. They need to work closely with other choreographers, especially in their developmental stages."
UNLV offers a Bachelor of Fine Arts degree in dance that includes a three-year choreography track. Students take four semesters of solid choreography classes, beginning with Choreography I, which emphasizes improvisation and movement generation. "This class develops their ability to generate new movement, so they're not copying and just going with set steps," Kavouras explains. "That's one of the main reasons for going to college to study choreography. Many of the dances created by young students, or those who haven't studied, just involve them taking steps they've been taught and putting them together into different sequences. They're not really generating new movement material."
In the second class, Compositional Forms and Structure, students learn how to create movement phrases and explore the devices and forms used to manipulate and structure choreographic works. The third class requires them to create and analyze longer movement studies, while in Choreography IV they focus on digital media—learning the techniques of sound editing, working with composers, filming dance, and creating dance for video or making videos to use as background for their choreography.
"That sequence prepares them for two projects classes," says Kavouras, "in which they come in and propose a concept for a dance and then workshop it for an entire semester, bringing in all the elements—scenic design, costumes, lighting—and putting them into play for a full presentation."
UNLV's curriculum also includes an aesthetics course, which focuses on the philosophies of art, from Plato to modernism. "They explore questions like what is expression?, what is the difference between craft and technique?, and what is it about dance that makes it different from ordinary movement?" Kavouras says. "Thinking about all of that is really important to the choreographer. College also gives choreographers the time they need to develop and work on their craft without having to pay the bills doing it, without having to take any gig that comes along, or choreograph 30 competition numbers for children."
According to Kavouras, it's also vital for choreographers to have their work shown: "They need it out there. They need eyes on it. Different eyes, from different cultures even. And they need to interact with work and choreographers from other places. We have an international travel program, where we take students' pieces all over the world. We've taken work to Korea, Germany, and Australia."
While UNLV's program focuses primarily on ballet, modern, and jazz, its students are permitted to choreograph in any dance form they know. "The art of choreography transcends dance styles," Kavouras says. "The study of movement generation and the principles of compositional structure apply to any dance form."
Takin' It Beyond the Streets
Kathryn Daniels, dance department chair at Seattle's
Cornish College of the Arts
, agrees with Kavouras about the importance of college for choreographers. "If you want to learn to be a choreographer, virtually the only place to do it is within a college setting," she says. "The most you'll get outside of college is maybe a one- or two-week workshop. But to really have the opportunity to learn over time and in a sequentially developed program, you have to go to college."
Daniels admits, however, that there are those in the commercial dance industry who might disagree with her: "In the area of music videos, for example, you'll find choreographers who may never have had a dance lesson in their lives—they're essentially street-taught. And they've learned to choreograph on the job. But quite honestly, I think their choreographic skills can be developed beyond that. There are people who might say, 'I have been in 14 Broadway shows, and that's where I polished my craft.' To them I would say, 'Yes, but there's still more you can learn.' "
The BFA program in dance at Cornish places a strong emphasis on choreography and includes a six-semester sequence of course work in dance composition. "That's what we call choreography; we borrowed the term from music," Daniels explains. "There is a craft to choreography and specific choreographic tools that can be taught. It involves things like understanding how to move groups of people in space, as well as compositional forms which we again borrow from music, such as ABA, sonata, rondo, and crafting tools such as inversion and canon. There are all sorts of ways of learning to manipulate movement material to generate choreography that feels true and unique to yourself. And in addition to the pedagogical elements, college gives you the chance to practice your art. As a choreographer in a college setting, you have free rehearsal space, dancers available to you, and your work gets fully produced."
Co-winner of the 2011 MTV Video Music Award for best choreography for his work on Beyoncé's "Run the World (Girls)" music video, choreographer Jeffrey Page is a 2002 graduate of
Philadelphia's University of the Arts
. "I always made up dances when I was a little boy," he says, "but it wasn't until I got to college that I learned someone could have a full career as a choreographer."
Born and raised in Indianapolis, Page started dancing as a child, doing mainly African dance and hip-hop, and then attended a performing arts magnet high school, where he studied ballet, modern, and jazz. "In Indiana, there were very few black dancers," he recalls. "So I was really attracted to the idea of going to college in Philadelphia, because you saw a lot of really good black dancers going to school there and dancing in Philadelphia professionally. It was like a little New York."
While in college, where he majored in dance (with an emphasis on jazz dance performance), Page was also able to work as a professional dancer in the city, as well as in New York and Washington, D.C., as both were only a short train ride away and he was given permission to do so by the university's dance department chair. "I worked on 'Soul Possessed' with Debbie Allen in Washington and did 'Black Nativity' here at Freedom Theatre," he says. "And I also danced with Forces of Nature Dance Theatre in New York. Doing all those shows, however, really gave me my fill of dancing, and by the time I graduated, my interest was 100 percent on choreography."
Nonetheless, Page went on to dance in "Fela!" on Broadway, after establishing himself as a sought-after choreographer in Los Angeles. He has created dances for television's "So You Think You Can Dance," the NAACP Image Awards, the Billboard Music Awards, and the BET Awards (for which he earned an Emmy nomination), as well as for Beyoncé's world tour.
As a choreographer, Page thinks in terms of musical structures when designing dances. "I think that's something I got from my college composition classes," he says. "In college I learned that choreography is strategic; it's thought-out, not random. We also did a lot of improv work in college, in order to find material. You play, and you find movement inside of your own mind and body, and I still do that to this day."
Time to Create
Stephen Koester, chair of the department of modern dance at the
University of Utah
, says, "A college is a great place for a choreographer to start, particularly in these economic times. You're given the time, the space, the bodies, and the mentorship over a concentrated and long period of time, which is a luxury anywhere outside of academia. Of course, you're paying for it. But the costs, compared to working in the 'real world,' are a lot less. And in a college situation, there's a more generous atmosphere, in which you're able to experiment, to risk, and to fail at times. In the real world, you have to put your work up there and live by it. Here you're almost expected to try things that may not work."
The University of Utah offers both BFA and MFA degrees in dance. "Each program has only one track," Koester says. "We don't have a separate choreography track, in the belief that a broad base of study supports whatever it is you're going to do in dance. You learn how to choreograph by teaching, you learn how to teach by being in someone's dance, and you learn how to dance by choreographing. They all support each other and make you a better dance artist no matter what your focus or interest is."
According to Koester, despite the lack of a separate choreography track, Utah's programs honor the creative process: "Every student will get either an improvisation or a choreography course every semester that they're at the university. We think of it as of equal importance to the physical practice and the theory of dance. All three areas are equally weighted." All students auditioning for Utah's undergraduate program are required to present a one- to two-minute solo of their own choreography.
The University of Utah also offers a summer workshop on choreography and the creative process, which is open to students from other colleges or anywhere else. "It can be taken for credit or not," Koester says. "We bring in outside guest choreographers. Last year we brought in Eiko & Koma" and two other duos. "Our theme was collaboration—pairs of choreographers who make work in tandem. This year we're going international and are bringing in choreographers from abroad." The workshop includes three daily sessions: a technique class, a repertory class, and a choreography session in which the guest artists mentor the students in developing their own choreography.
Traditionally Liberal
For aspiring choreographers who are also interested in acquiring a traditional liberal arts education, Baltimore's
Goucher College
offers a Bachelor of Arts in dance with eight concentrations, one of which is choreography. "The number and variety of opportunities for a choreographer in a college setting is far greater than they could get in any one place out in the professional dance world," says Elizabeth Lowe Ahearn, chair of the dance department.
"In our program," she continues, "beyond the composition classes, choreographers get the chance to advance and augment their movement vocabulary by taking technique classes in all the different idioms we offer here—ballet, modern, jazz, musical theater, African dance and drumming. They can also take courses in anatomy, music, partnering—all of which are really helpful to choreographers. And beyond that, they can expand their general education by taking classes in literature, history, art, mathematics. They can do this all in one location."
Goucher's choreography program is focused on allowing students to develop their creative potential by investigating movement concepts and personal ideas in a safe environment over a three-year sequence of classes. "In the course work, they're fostering and developing their personal choreographic voice as they learn tools for how to create and shape movement," Ahearn explains. "And they are being provided with both traditional and untraditional points of view, such as site-specific works, chance forms, or working with sound scores instead of music."
While ballet and modern are the foundational techniques on which the program is based, students are encouraged to choreograph in whatever style they like. "As long as they are addressing the question put forth in the composition class assignment, they can create in any idiom," Ahearn says. "If they want to investigate the question in pointe shoes, that's fine, as long as they're addressing the concept at hand. I've had students do studies in tap shoes. We want them to bring their own dance background to their choreographic work."
Following completion of their course work, choreography students are expected to do a one-semester independent study or a yearlong senior thesis project. "These are enormous projects," Ahearn continues. "For example, we've had students create site-specific works for the Baltimore Museum of Art. They arranged getting their work installed there; they had to do all the negotiations and contracts, make their own costumes, and do their own publicity. If it's a thesis, there will be an academic component as well. They might have papers to write and will have to defend their work to a jury of professors."
Ahearn also stresses the importance of a college program in developing a choreographer's critical eye, as students are asked to observe and comment on one another's choreography. "And looking at, talking, and writing about the works of others," she says, "is sometimes what helps them fully develop their own voices as choreographers."