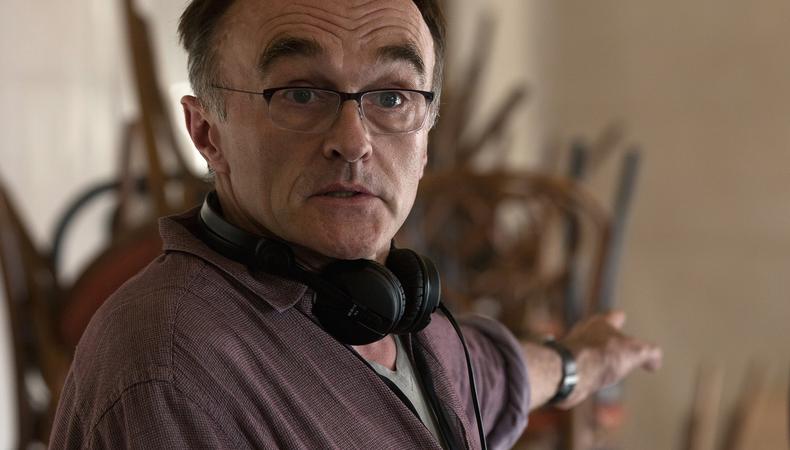 The Casting Society of America has just announced the very special recipients of three very special honors for the 31st annual Artios Awards.
In recognition of his prolific film and TV work, director and producer Danny Boyle will be honored with the Artios Career Achievement Award. Having collaborated with some of the industry's best casting directors on films ranging from "Trainspotting" to awards juggernaut "Slumdog Millionaire" to this year's acclaimed "Steve Jobs," Boyle consistently creates top-tier work.
Michelle and Robert King will receive the New York Apple Award, recognizing those who have made special contributions specifically to NYC's entertainment scene. The husband and wife duo write and serve as executive producers on the award-winning CBS series "The Good Wife," which employs hundreds of NYC-based film artists.
Accepting the Hoyt Bowers Award will be Bernard Telsey of Telsey + Company. The honor recognizes esteemed casting professionals who elevate the profession "by embodying the unique spirit, ideals and creativity of famed casting director, Hoyt Bowers," according to a statement. "Telsey has spent more than 30 years casting some of the most recognized and acclaimed productions in Broadway history." Such work includes "Rent," "Hairspray," screen projects including "Into the Woods" and "Ricki and the Flash," and recently, the hit musical "Hamilton."
"We're thrilled to honor Danny Boyle, Michelle and Robert King, and Bernard Telsey at the 2016 Artios Awards," said Richard Hicks, president of CSA, in a statement. "What's most impressive with this year's list of honorees is the sheer scope of their contributions to the entertainment industry. Across Film, Television and Theatre, they've shown us that a career full of quality work is possible, with their deep understanding and commitment to the craft of casting." Last year's awards honored Richard Linklater, Rob Marshall, and Ellen Lewis.
Submissions for the Artios Awards' feature film category are now open, and will close Dec. 11. The awards ceremony will take place Jan. 21 simultaneously on two coasts: in Los Angeles' Beverly Hilton Hotel and NYC's Hard Rock Café. For the full list of this year's Artios nominees, and for information on tickets to the show, visit the CSA's website.
Want to know more about casting directors? Check out articles from our resident CD Marci Liroff!