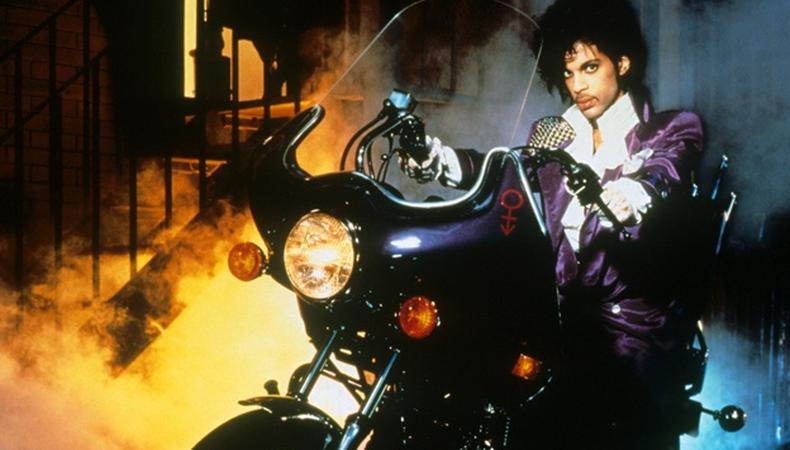 After a week of stirring tributes from performers including Jennifer Hudson, D'Angelo, and Maya Rudolph, Warner Bros. and AMC Theatres are partnering to honor Prince after his April 21 death. AMC Theatres will expand its special screenings of the late artist's 1984 semi-autobiographical film, "Purple Rain," to 212 screens this Friday, April 29.
The cult classic first played on 87 AMC screens last weekend. After a successful run and continued grief from fans everywhere, the show will officially go on. Specific grosses from last weekend's efforts are not being released, but The Hollywood Reporter notes that for those 87 cinemas, "Purple Rain" had the highest percentage of sold-out shows of any other title. Its expansion to 212 theaters means it will be playing on over half of AMC's total U.S. cinemas, so find a theater near you and sing along to "Purple Rain," "Let's Go Crazy," and more!
Marking Prince's Hollywood debut, the Oscar-winning film follows a musician juggling an abusive situation at home, a rival singer, a budding romance, and his troubled band mates—all while he's climbing the ladder to fame.
Watch the trailer to "Purple Rain" below.
Inspired by this post? Check out our audition listings!