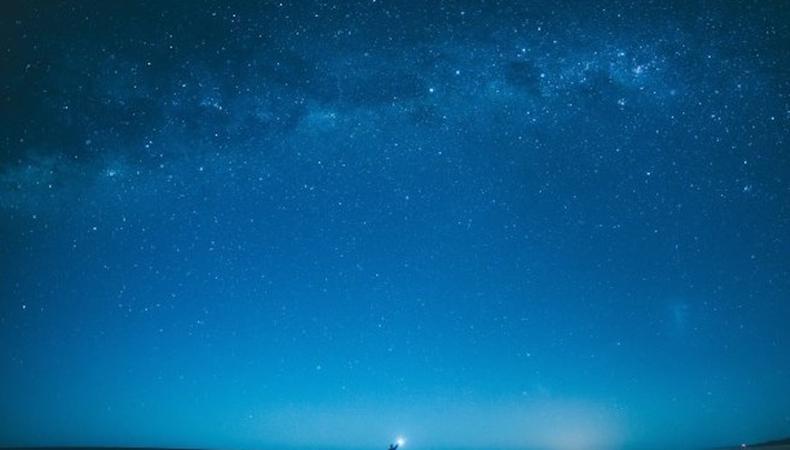 The big news, as you might have felt the past couple weeks, is that Mercury is going retrograde (Dec. 3) in Sagittarius. This is surely a wonky time for the communication and commerce planet to go haywire in the most consumeristic time of the year, but we theoretically will have less professional commitments with the attendant time off. Take it as a sign to build in some rest and reflection into the holiday chaos.
And there will be chaos although it could be fun, in a Grizwald-y, sort-of-way. With Mercury in blunt Sag, the retrograde challenges and mishaps may have to do with overzealous tongues not to mention coordinating long-term travel. Stay flexible and make sure you mean what you say—we may all be feeling a little fiery this month with the Sun, Mercury and now Venus in this delightfully foolish and expansive sign.
Truth has been contagious lately and the trend will continue this month, perhaps until the Sun enters stately Capricorn toward month's end and our attention is drawn less to the whodunnits and more to the "what are we gonna do about it." Again, Jupiter is in Scorpio through next year shining a light in the darkness of our personal and collective psyches so while this can bring up our demons, it can also help us heal and reclaim authentic power that's not rooted in fear and shame. Like Nietzsche said "be careful in casting out your devil 'lest you cast out the best thing about you." Knock off the BS, but keep the passion? And no means no. Happy holidays!!!
Read for your Sun and Rising Sign if you're a believer!
SAGITTARIUS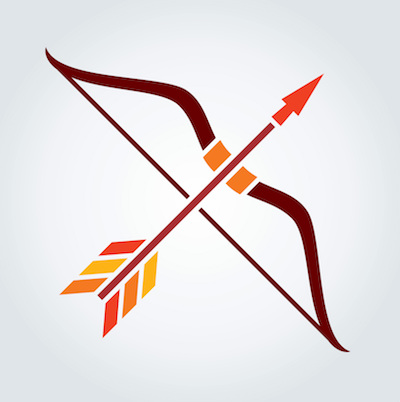 Since Nov. 22, the Sun has been shining in your sign and you're likely feeling a lot more energetic if a bit crazed. With not only the central luminary of the Zodiac rolling out the red carpet in your sign, you've also got Venus and Mercury joining court. Of course, Mercury is in retrograde (the crazed part), but if having too many invitations and commitments is your worst problem, you can handle it. You're built for things being a bit unwieldy so it's time to flex some muscle, and perhaps shepherd the less hearty souls through this fiery holiday season.
There is a distinct cosmic possibility of becoming the center of some pretty fiery rhetoric this month—whether that means a foot in your mouth or being the life of the party is up to you. Just prepare for lively debate, especially when the Sun and Mercury join in your sign on Dec. 12. Nature is usually the greatest gift to an over-stimulated Sag, so make a point to see some trees or strap on the virtual reality glasses for a trip over the Himalayas.
The New Moon on Dec. 18 is also in your sign, promising just the right temperature to set your New Year's intention (this would be the time, not Jan. 1). No matter how many directions you may feel pulled in, you have the gift of Venus in your sign to enjoy (until Dec. 25), which means good hair days, head-turning energy, and receptivity to harmonious relations with pals and lovers.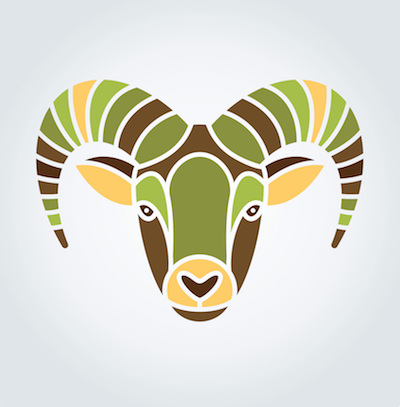 A couple big shifts for Caps this month, the most obvious of course is the Sun returning to your sign on Dec. 21 to stay until the very last Cap's birthday on Jan. 17. Yay! Even more impactful, however, is Saturn's entry into Capricorn on Dec. 19 to stay for a full year (which is a little like going to "maturity boot camp"). Saturn can be tough. Meaningful and manifesting, but tough. Depending on the exact day you were born, you can figure out when this taskmaster planet will be exactly in your Sun so you can brace for impact.
Unlike other more wild-card planets like Uranus or Jupiter, Saturn in your Sun sign is more about making sure the systems you have set up in your life are working and that you're looking squarely at reality in order to give you the best shot of having a productive, stable and "successful" life. It doesn't scream fun and freedom, more fact-checking, hard work and comeuppance for past efforts, however Saturn can deliver big "real life" consequences if you stay focused. We're talking tangible things like career developments and material rites of passage. However, you can't just sit back and read "The Secret." It means rolling up your sleeves and committing to the things you want by scheduling the time and showing up.
If you've been working on a big project or have one in mind, this is the year to make the "social" side of life secondary to whatever gives your life individual freedom. In other monthly news, you can look forward the sweet embrace of Venus starting on Christmas for a full month to start you off on a good foot. This might be a time to add some power pieces to your wardrobe, find a fashionable meditation cushion (you'll be needing some soulful solo time next year), and let your partner(s) know that the Super-Capricorn mission has officially begun. You got this.
AQUARIUS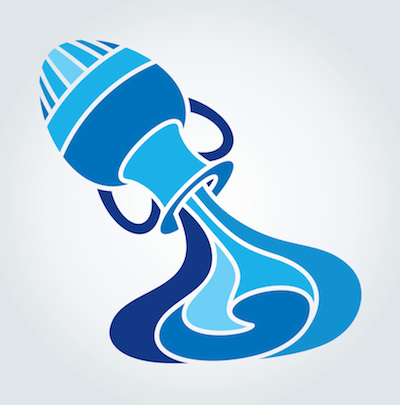 It'll be a social month for Aquarians, but with a purposeful edge. With Mercury, the Sun, Venus, and the New Moon of Dec. 17 all landing in Sagittarius and your 11th House of networking and long-range hopes and dreams, it's time to get jolly with your tribe and make sure your compass is working. You may be looking at some plans you've made and seeing if anything needs tinkering...Mercury is in retrograde after all, so from Dec. 3 until Mercury stations direct on Dec. 22, you'll be reviewing your plans for the future and perhaps even your brand image and mission statement. Try not set anything into motion quite yet (I'd wait until closer to your birthday, when the Mercury has gone direct and your energy is amplified with the Sun's return to your sign), but do take this month to meet interesting people, listen to a lot of Ted Talks, and see how the great spirit of Sagittarius can impact your goals.
Have you been thinking big enough? Have you been thinking the long game enough? Have you been just? A bit of self-deprecating humor may be in order as well as meeting up with people to pick their brains. Jupiter is in your Career House through next year after all, so you'll be a stand out, like it or not. Infuse some holiday cheer, truth-telling and trust falls into your holiday rounds. It's likely whatever you do will show up in the public eye in one way or another so take it all in and learn how to polish your offering. You're learning more and more how to lead and there's something about sharing power and bringing even more of that Aquarian humanitarian streak to the fore.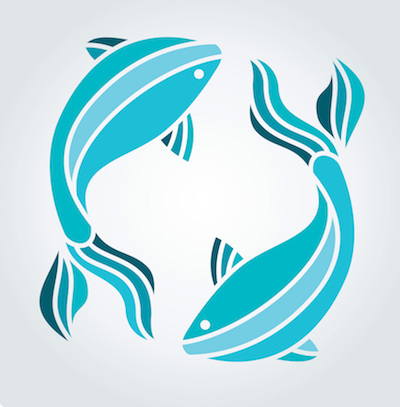 PISCES
There's a lot going on the beginning of December and with your heightened sensitivity, you'll be feeling it all. Take some time the first week of the month to treat yourself to intentionally chilling-out activities. Your imagination will be in overdrive which can be great for your art as long as you can stay grounded and focused. Between the Jupiter/Neptune trine, the Full Moon, Sun/Neptune square and Mercury going retrograde (all between Dec. 1–3), you may have some difficulty separating truth from illusion or good choices from bad. Or, as usually comes up for Pisces (or charts with a strong dose of Pisces or Neptune energy), holding to your boundaries.
You'll better learn the power of your "no" if you take some time to root into your secret psychic side and just trust what your intuition is telling you. This may be a final flush of old energy drains or habits of mind that get you into the people-pleasing spiral. And if you've graduated from those lessons, just make sure you're making a list and checking it 10 times. If anything, you're pretty good at going with the flow so expect some of that to be sure. This can be a really ethereal, magical and intimate time so long as you know thyself and truly do what's best for you. If so, the floodgates can really open. Your light in the fog is just your ability to feel into something and trust your yes or no...without a lot of over-thinking. After Dec. 21 when the Sun transits to ambitious Capricorn, you'll feel more on solid ground and toughened for the New Year. Until then, go out on a high note.
ARIES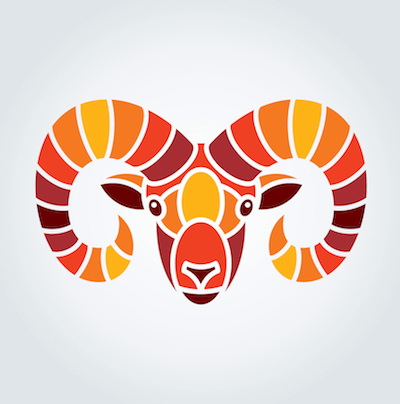 While Mercury retrogrades can be particularly frustrating for a sign bent on doing things when they want to, you do have the cushion this month of the Sun, Venus and messenger planet Mercury in oh-so-compatible Sagittarius, supporting you with passionate beams of resolve and energy. Now that the cluster of planets in Sag are loaning their gravitational pull to your 9th House of higher learning and adventure, you may feel things have lightened up markedly since mid-November. Yes, there are things to work out with that fierce couplet of Mercury and Saturn making for some potentially exacting and excavating conversations about ethos and pathos and life-plan stuff...and man, can you squeeze in a little adventure? Feeling your wild oats may feel necessary after last month's purge, and some freedom and independence are usually what 9th House planets need.
Relationships will continue to have a strong pull on you with Jupiter in your 8th House of intimate partnership and security all year bringing about revelations and growth through intimacy and self-analysis. This isn't always easy, but usually, Jupiter in the 8th brings in lots of opportunities and can be like a kid in a candy store, only the candy is emotional intimacy. You'll, of course, have to agree to get in there and, more likely than not, your partner or future partner may be the one letting you know where your triggers are. If you need to bring some magic back into mating and relating, the first week of December is golden with fluid, imaginative Neptune sending good vibes to that Jupiter and helping to melt any icy walls that may have formed around the heart. A good chat is due around Dec. 12 when that Sun and messenger-planet Mercury (retrograde!) come together and bring to the surface issues that need light, clarity and probably a little dark humor. Then, on Dec. 17 there's a New Moon in the same spot, giving you a chance to reset, refresh and get inspired by what's ahead. Jupiter here, and Venus starting on Nov. 8 can also bring up deep complexes about sharing resources and challenge the independent Aries (or Aries rising) character. Facing that uncomfortable terrain of actually needing something from someone else, or vice versa is not something that perhaps comes easy but is part of your evolutionary plan nonetheless.
TAURUS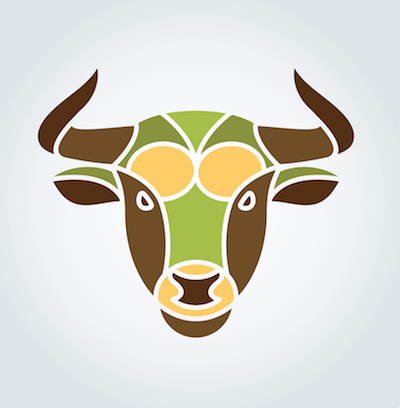 Money, sharing, income...oh my! The vortex of planetary energy moves into your intimate Eighth House of sharing and unless you're really conscious of bringing things to the surface, you could have power plays result or unresolved resentments around things that remain tight-lipped. The Bull (you) likes it slow, steady and consistent so when there's a traffic jam in a house that gasses up on anything but, you may feel like your world is just a bit too intense. Of course, you can always blame the holidays—everyone is emotional at the holidays! And the Sun, Venus, Mercury, and Saturn are in jolly, truth-telling, boundless Sagittarius.
The Eighth House piece just puts that puppy magic into a world where it's learning what instincts to obey, who to listen to, and how to self-preserve without making everyone else angry. Get ready to have some strong opinions—Bulls always do—but just make sure you see an issue from another's point-of-view as well. You could come together like two peas, but wherever Saturn lies there's usually a degree of working it out through effort and diplomacy, especially when it's on a retrograde Mercury. There's something especially alluring about the taboo side of life right now, too. Your spicy edge would lend itself well to any roles that require a tattoo sleeve, a cigarette, and bottle of whiskey. You're emanating a certain brooding wildness and willfulness that's incredibly alluring if intimidating—you're less interested in playing by the rules right now—just know words can be weapons and use your good sense and decide how important it is to be "right" this month.
GEMINI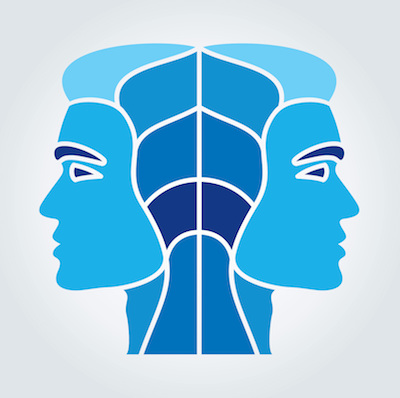 There's a celebratory Full Moon in your sign on Dec. 3 bringing a sweet moment of connection tying together all your various selves into a bow. It does oppose that pesky Mercury retrograde, which just means you're not in total control of the timing of things and you'll have to rely on your nascent adaptability. Timing is wonky for everyone in December, so don't feel too singled out. All things Sagittarius—four planets this month—light up your House of Partnership, intimate and otherwise. It's as if you're pulled into orbit around someone else's agenda and needs. This could light up your life and be a delightful distraction. Just keep in mind that Mercury retrograde (your ruling planet!) is one of those planets and part of what relationships have in store for you is gifting you your authentic voice and being open to being elucidated rather than the one always doing the elucidating.
It's like all the self-development you've done of late is now being put to the test with another individual. And with the North Node, the soul's headlight, pointing in the House of Communication and in the sign of Leo, it's about speaking honestly, from the heart, with total integrity. Gemini's are eloquent speakers and you may just be performing some quality control, over quantity. Your best work is in being an expansive listener for others.
Great dates? You couldn't have more. Timing-wise, look out around Dec. 6 for "the talk" when Mercury joins Saturn exactly and your mind wants to clear the clutter once and for all. Dec. 17 is New Moon day and a stellar time for you to set intentions of a Sagittarian/5th House variety which conjures up images of a woman naked on a stallion. Think wild and free and fulfilled.
CANCER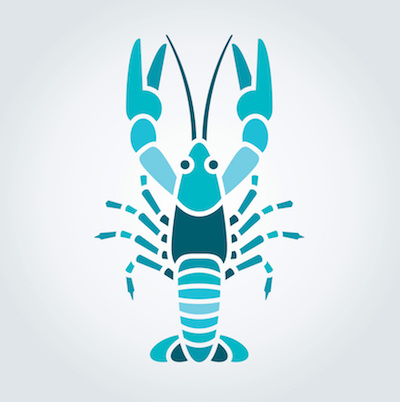 Although it's holiday time, it seems the planets are working overtime to net you work or at least put on the path of pragmatic self-betterment with the Sun, Venus, Mercury, and Saturn in your 6th House of work and health, your focus seems to be drawn towards projects and endeavors that take energy and focus like budgeting, exercise, and year-end accountability. However, you'll also be pulling in helpful people that offer support in these areas as well (you can thank Venus here for that).
Last month, you shot all sorts of arrows into creative projects and now you're just guiding them mid-flight to make sure they hit their target. Because Mercury is retrograde, there could be a little of take-one-step-back-to-take-two-steps-forward dynamic, so don't fret—that's part of the cosmic plan this month. You have to get something to the best place you personally know how, and then towards the end of December, as the planets begin to move towards your 7th House of relationships, you'll find the necessary publicity and connections that bring it to the next level and reflect all the hard work you've put in. For now, have fun and do the work and stop comparing your progress to others.
You're probably being reminded as well to take care of your health. Sometimes you get so busy caring for others, you realize you haven't taken a break or focused energy on your personal routines that are so important to your well-being. Optimistic Jupiter is cruising through your 5th House love, creativity and relationships making virtually any day a good day for love, especially after Mars joins on December 9th Beyond that, put an asterisk by the Winter Solstice date of Dec. 21 when the Sun and Saturn form a karmic pair in your 7th House of partnership. You also have a brilliant Full Moon in your very own sign on New Year's Day. Party at your house?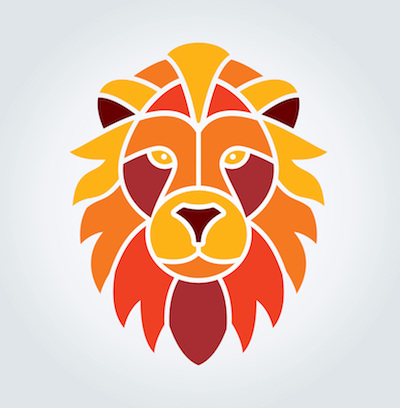 LEO
You love all this fiery, adventurous Sagittarian energy ruling the sky for the first three weeks of December and lighting up your 5th House of all things fun and frivolous. Let's remember Mercury retrograde is here, so expect some retracing over past creative moves that need a little clarifying and re-settling. Your particular style of communication may come up as you're called to make some things clear without overstepping boundaries. With Saturn on that Mercury, there's some tension between saying everything you want but also being tactful and mature.
Less may be more in some cases this month so be careful of overstating your case; if you "doth protest too much" a red flag should go up. In any case, you're feeling quite expressive, especially after the cocooning of early November with a cluster of planets swimming the depths of Scorpio. Sagittarius brings all of our senses of humor back and you're ready to take strides on all those reflections and epiphanies from your more retracted phase. Meanwhile, the North Node in your very own sign keeps cheering you on to bring more of your personality and confidence to the fore and there seems to be a perfect venue crystallizing where people gather around you and want to hear more of your tales. Keep acting as if you got this.
While there is a lot of energy in that expressive 5th House, let's not forget lucky Jupiter in your House of Home and Family all year. If there were a time to decorate your home for the holiday and make it extra cozy, this would be a good one. After Mars joins this "inner world" house on Dec. 9, you have even more energy for being the domestic god or goddess so live it up. Make sure to set intentions on Dec. 17 (the New Moon in Sag and your 5th House) especially around love affairs and self-driven creative pursuits. Dec. 20 is also a fine day for a party or to relish in the unexpected, as Venus in fiery Sag gets a supportive zing for Uranus, stewing the ingredients for anything-can-happen sort of day.
VIRGO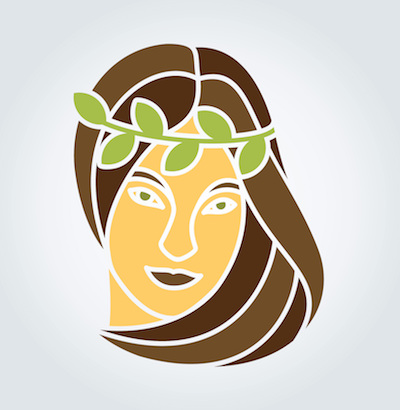 As a Mercury-ruled sign, you may be especially sensitive to the Mercury retrograde currently underway (officially beginning Dec. 2 but felt in the last half of November to be sure). This just means run-of-the-mill confusion and delays in your 4th House of home and family, so some real-estate concerns all the way to stuff with mom could surface in order to have you get clear on some issues and make sure all is right going forward. Look on and around Dec. 6 for the peak of this energy; it will dissipate after that and you can let out a big exhale.
You may not want to make any hard/fast decisions before Mercury goes direct on Dec. 22 (and later if you can stand it), as anytime we make a decision during Mercury retrograde it usually just means we don't have all the information we need and may need to backtrack on decisions made. While the holidays will definitely find a way to keep you busy, vacation days notwithstanding, this is a good time to reconnect with your roots as the Sun, Venus, Mercury, and Saturn all canoodle in this private 4th House. Have those conversations, share that love—you can really be a source of warmth for others, even if it takes working through a few issues or difficult subjects.
When energetic Mars joins Jupiter in Scorpio and your Communication House come Dec. 9, watch out world! While this conjunction won't be exact until Jan. 6, it's building now which could make for a prolific tongue which errs on the side of the shamanic or the downright warmongering. While your brain is definitely the sexiest thing about you this month, you're not in the mood to hold your tongue which could go many ways depending on the company you're with. Your natural refinement gets a makeover as you're speaking from the heart and it could get fierce. Virgos aren't a classically confrontational sign, but if you don't find some way to channel those sensitive feelings, they'll find someone to bring them out of you.
LIBRA
Until Dec. 9, Mars blazes in your sign giving you the energy and assertive drive to get 'er done. This is a complex month, however, because just as your leadership, center-of-the-party skills are at their peak, so is confusion. It's best to let your recent efforts speak for themselves and just allow things to unfold as they will. With Mercury going retrograde Dec.2 and Sun/Neptune square-off the next day, there's a hidden force at work which reminds us we're not always in control. Since people will be looking at you, resolve to set a good example even if things don't go exactly "right."
There seems to be a lot of balls to juggle right now what with four planets in your 3rd House of Communication and Commerce. The challenge is to take it all in without necessarily committing to any long-range plan just yet. To be honest, you're not even supposed to buy electronics when Mercury is in retrograde, but just keep the receipt. As with any Mercury retrograde, we usually get a little tour with the Ghost of Christmas Past so if any amends need to be made, this could be the time. If everything is peachy in that area, all the more energy to meet and greet and make the social rounds. Just make sure to keep a keen eye on social contracts. If you're not impeccable with your word, this is a time where it could show. Again, another chance for you to set a great example and communicate with the utmost integrity.
Things will start to calm down after Dec. 19 and you'll take a much-needed retreat into yourself. For now, however, it seems your judgment, signature, and good sense seems to be needed at every turn. Luck for you, opportunity-laden Jupiter is in your money house all year, making you a magnet for wallet-expanding opportunities (although also for spending). Make sure it passes Marie Kondo's "spark of joy" test or whatever filter you use for deciding whether something is worth the purchase or worth keeping. This year is about clarifying your values and with Jupiter in Scorpio, the emotional component beats the material so you may want to ask yourself how you want to feel in 2018. And only contribute your wealth to those things that truly grow your authentic and long-term well being.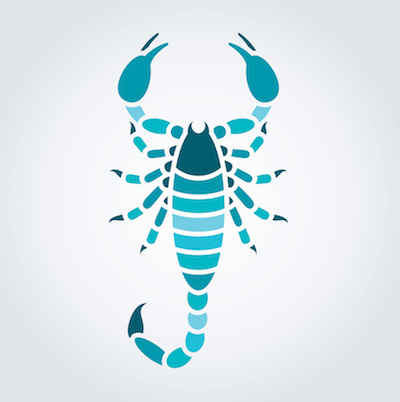 SCORPIO
You're ending the year on a great note with lucky Jupiter in your sign. This month, your spending habits, income, and the overall prioritizing of your values come to the fore. You could be feeling quite generous, even a little more laid-back than usual with four planets in adventurous, come-what-may Sagittarius. So take some much-deserved chill time where you can get it. Your appetite for the natural side of life is expanding. There couldn't be a worse time to play the ascetic, especially when everything just looks so delicious although there might be two sides of your brain fighting for dominance. The first seems to be telling you to relax and take part in all manner of Epicurean delights (Sun/Venus in the 2nd) and the other which seems to want to guilt you out of life's pleasures and enforce a strict disciplinary code (Mercury/Saturn in the 2nd House). Neither is wrong, but like with everything, it's about striking the right balance.
A New Moon on Dec. 17 saves the day, cultivating focus and a sense of a fresh start to creating goals around the body and your sense of grounding, so set your vision around then and just have fun on the seesaw ride in the meantime. Mars careens into your sign on Dec. 9 just in time to offset the bohemian bat signals you've been sending out. Mars imbues you and your personality with a new life force, so any post-Thanksgiving sluggishness should officially burn off by then. This is a new Mars cycle for you (Mars only comes to your 1st House about every 12 months) so be bold in declaring your needs and going after them with aplomb. The 1st House rules the persona, your personal style and how you "dawn" to others upon first meeting. With Mars and Jupiter here, you're making it clear no one puts Scorpio in the corner, including you. Your reputation for charisma is sealed—at least that's how it appears. Take some time to think about the image you want to project and then start working on yourself from the great deep down. When Mercury goes direct on Dec. 22, you'll be even more pumped to put yourself out there without regard to how others feel about it.
Kelly Chambers is a writer, actor, and astrologer living in Los Angeles. She can be reached for private astrology readings through her website theastrologersdaughter.com. You can also check her out in the web series "Break Hollywood with Nice & Fargo," a comedy by actors for actors. Follow the latest in cosmic news on her Instagram and Twitter. She welcomes your comments and insights.
Ready to see what else November has in store for you? Check out our film audition listings!
The views expressed in this article are solely that of the individual(s) providing them,
and do not necessarily reflect the opinions of Backstage or its staff.