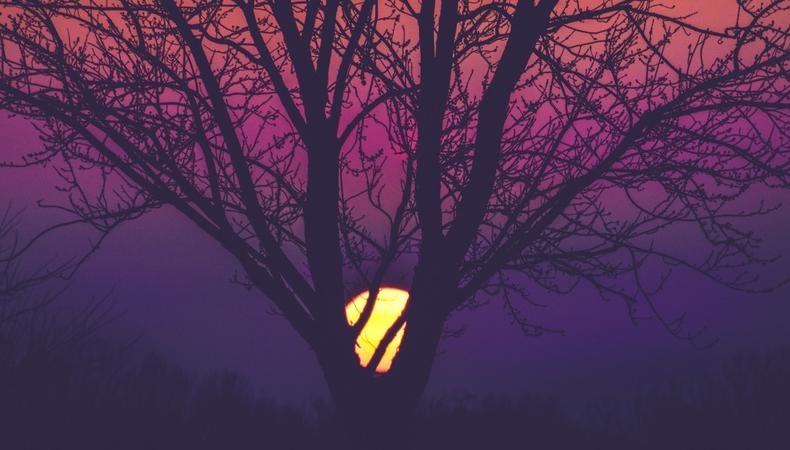 The holiday season is upon us: Christmas sales are no doubt blocking the jack-o-lanterns already and people in power are using a lot of the vague "try us after the holiday" excuse. Yes, yes everyone is busy and productions and meetings may be grinding to a halt but the Sun persists in willful Scorpio until it bursts into jolly Sagittarius on Nov. 21. Mars in Libra all month is helping everyone with the charm factor, so at least if people are saying no, they're doing it politely.
This month's gift amid a lot of recent rubble and personal/political upheaval is the Scorpio Sun shining so near Scorpio Jupiter, giving us all a clear idea of what Jupiter's year-long transit through this transformational sign might be about. It should be making us all a little uncomfortable; Scorpio deals with the shadow after all. Communication could get intense as this sign helps us psychologically profile our outer world (not to mention Mercury moving into blunt Sagittarius on Nov. 5), but catharsis is all around us.
The Full Moon of Friday, Nov. 3 will shed light on our true commitments and help us see if our values have shifted and what really needs our attention right now. Hunker down and believe in the unseen—what you can sense and imagine—for the first three weeks this month. Then, as the Sun moves into active, fiery Sag and dreamy Neptune goes direct, more rays of light will guide our way through any remaining fog of denial. We'll have lots of deep thoughts and self-deprecating humor to expound at holiday festivities, whether your family appreciates it or not.
Read for your Sun and Rising Sign if you're a believer!
SCORPIO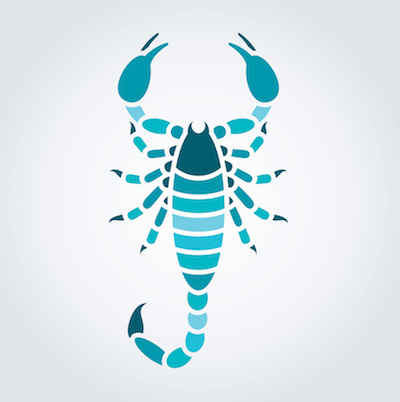 The Sun has circled 'round back to the sign of your birth and you have something to celebrate besides your birthday. Not only has expansive, opportunity-laden Jupiter moved in for the next year, but Venus joins the Scorpio party on Nov. 7, adding strength, power, and magnetism to your persona this month. When there's a cluster of planets in your sign, you're in cahoots with the cosmic forces by virtue of the fact that you're intimately familiarized with that energy. Without doing anything particularly special, you'll find synchronicity increases by just doing you. Ye-uh! You're literally in the starry flow, so accept the idea that sometimes things can be easy (not an easy idea for Scorpio). Will everything go "right"? No, probably not. But small waves do not great sailors make. We need to admit to a problem before we can solve it. You might be feeling the most optimistic among us, and with that comes responsibility.
Lucky dates? With Jupiter here, almost every day could be a winning lottery ticket but specifically look out for the date of the culminating Full Moon in Taurus near Nov. 3, the days around Nov. 7 when rose-quartz Venus enters the picture (beginnings are strongest and often give a little prelude of how Venus plans on treating you), Nov. 16 and 17, and Nov. 21 when Venus in your sign makes an energetic angle to Pluto and ushers in some formative, if spicy, developments.
SAGITTARIUS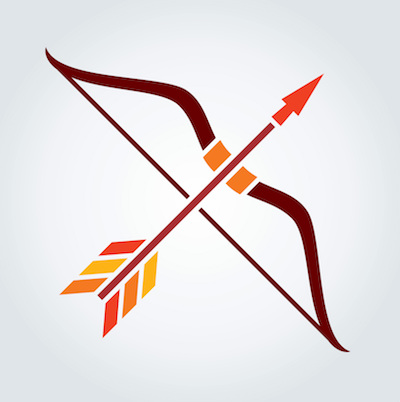 The Sun is making its way towards your sign, but before that solar burst of energy on Nov. 21, the central luminary of the Zodiac is affecting the area of your life hidden from others: your subconscious, your dreams, your soul. This can sometimes mean anything from a wonderful sense of spaciousness to feeling tired and overwhelmed. You're in the calm period that can necessitate some endings and release of old cycles. Too many demands on your time and energy with the little stuff can feel draining. But the little stuff will come with buzzy Mercury entering your sign on Nov. 5 and filling your head with a caffeinated list of ideas, to-do, meetings, and appointments.
If it seems contradictory, it is. Like people, astrology is complex. I'd suggest that with these sort of planetary placements, you get busy doing the stuff your soul is called towards. It's a good month to spend that Mercurial energy wrapping up odds and ends, nipping and tucking what you've already created. (Think a darkened editing bay fine-tuning a reel of clips with hot tea in one hand.) It's not that this month is unproductive, but rather that you'll feel a lot more "successful" if you're attuned to the natural cycles of your life, knowing where to prune and what let lie fallow.
Spend some time in the wilds of your inner nature, especially around Nov. 13 when sensual Venus joins with expansive Jupiter in that mysterious zone of the 12th House of your chart. Also, mark the New Moon in your sign on Nov. 18.. Being that the Sun is right around the corner from entering your sign, this would be a very potent time to envision the bullseye you're trying to hit. If you could give yourself any present in the next month, what would it be? Write it down, feel the feelings, and get ready to shoot some more energetic arrows come birthday season.
CAPRICORN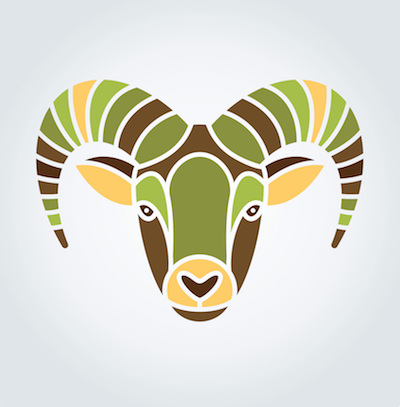 A Full Moon at month's beginning lands in compatible Taurus and your House of True Love (sex, gambling, creative self-expression), so this is a great time to plan a performance, have emails of your face opened, and go out and be seen. Your tribe may be going through some shifts and you're set to play a more elevated, leadership role this year as opportunistic Jupiter is lighting up your Eleventh House of networking.
It won't help you to play the loner right now. Pay attention to who you're rubbing elbows with this month, especially when Venus enters Scorpio and joins Jupiter, intensifying your social magnetism and drawing people who play key roles in your professional development to you.
Not that Capricorns need any reminders to get serious, but with hard-driving, transformational Pluto in your sign for the next five years and Saturn hitting home in December, you're on a mission. I suspect you'll know more what the clear steps are come Christmas, but for the time being, keep thinking big and put yourself in the mix. You need self-reflection time for sure, but there's something about sharing with others that's helping to crystallize your vision.
On the New Moon of Nov. 18, do something symbolic that sets that vision into motion, even if just an internal nod. If there are any bumps in the road, and there always are, give yourself permission to slow down and really take the time to process the information and get clear (especially around Nov. 27 and 28 when Mercury conjoins with Saturn in your smoke-and-mirrors 12th House). Great dates to put yourself out there and brandish your courage? Nov. 13, and 20-22 are great places to start. One foot in front of the other, Capricorn. When the fruit is ripe it will fall effortlessly from the tree and time is on your side.
AQUARIUS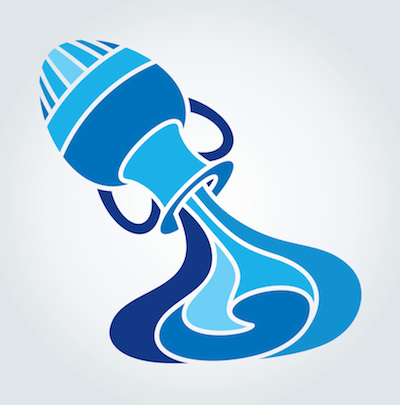 Illuminations are due, Aquarius. The Full Moon's earthy glow in Taurus at month's beginning lights up issues related to home and family, and your attention is needed there. Revel in your growing sense of rootedness and stability, or at least envision it. The Full Moon will apply tension to your innermost sphere and give you some of those "aha" moments that have perhaps eluded you with all the fluctuations around finances of late (you can thank Neptune in your 2nd House for that).
You'll be called once more into the public eye come Nov. 7 through Christmas Day as Venus, glamorous planet of attraction, travels your 10th House of Career. While Venus is more about receiving than doing, see if you can take a more Yin approach to your career. Past projects and efforts may effortlessly come into the public spotlight, and this could be time to bask in that glow and do some personal public relations. With Venus at the pinnacle of your chart, there's a Diva-esque quality to your public persona and Venus is in sexpot Scorpio after all, so lap it up (without letting anyone see you sweat).
Speaking of sweat, assertive Mars is in compatible air-sign Libra, adding an engine to that part of your life associated with travel, higher education and adventurous experiences of all kinds (9th House). These could be coupled or at least involved some quest for beauty and peace so stay open to weekend getaways, especially if there's an element of learning and collaboration. If it feels a little foreign or intimidating, all the better; the idea is to cultivate peace in unfamiliar experience.
To save the best for last, put an exclamation point on everything I said about Venus in your House of Career. Lucky Jupiter is there as well (for a year!), set to bring your skills and talents into the spotlight. It won't come from nowhere (look at what you've specifically been working on), but it's like having a free press agent from the Cosmos. Mark Nov. 13and the days around it when Jupiter joins Venus in attractive Libra in this most public house. If nothing special is planned, it might be the day your under-five finally airs or you're called upon to give truthful testimony.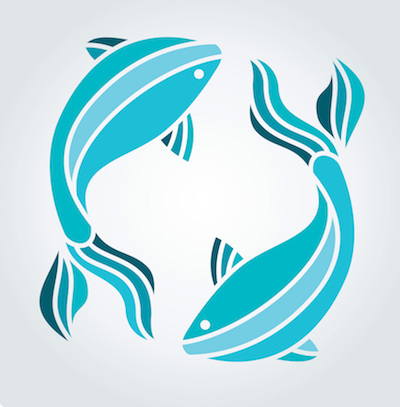 PISCES
If things have been getting a little hot and heavy in relationships, you can thank Mars and Venus (and the Sun for most of last month) traveling in Libra and the intense terrain of the 8th House. These transits can bring a lot to the surface, which is of course usually good, but sometimes not while you're going through it. On Nov. 7, there's a shift as Venus enters compatible water-sign Scorpio (joining jolly Jupiter) and your 9th House of higher truth, higher education, and really anything on high. Usually, when a planet goes from the 8th to the 9th, there's a sense of relief and you're getting a dose of it this month. You can loosen the reins a bit, but hold on to one as Mars will be in that intimacy-driven 8th House. So if some rawness around attachments and relationships is coming up, it's in service of getting everyone on the same page!
It's time to weed the garden a little, like cutting the roses in winter in service of the huge blooms to come in spring. With the Sun in Scorpio and your energetic, growth-oriented 9th House all month, there's more than enough on your plate to keep you busy and curious about things outside of personal relationships. The obvious one would be around travel, but whatever it is and wherever you go, I suspect you'll be feeling a little more comfortable in your shoes and more vocal about recent lessons you've learned. You can accomplish a whole life in a day it seems, with the Full Moon rises in Taurus at month's beginning. Come the New Moon (in Sagittarius in your Career House), you'll feel ready to set your sights on some lofty goals that reflect the power of your imagination. Just keep them S.M.A.R.T. (specific, measurable, achievable, results-oriented, and time-sensitive). For more on that, it's never too late to attend the Career Center at the Actor's Fund in LA, NYC or Chicago for their amazing, free courses for artists.
ARIES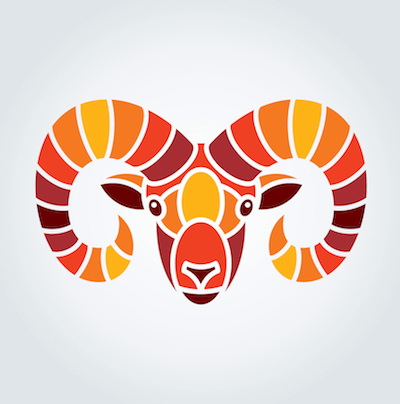 Equality and empowerment may be your mantra this month, and relationships—romantic or business—seem to be the stomping ground. Relationship planets Mars and Venus canoodle in Libra and your House of Partnership, ensuring others will not only notice but engage you. Finding common ground and working out the balance of power could be a sort of foreplay or just catapult you into a deep psychological dig so you can answer the question: What is it I really need from this relationship? With Jupiter in your 8th House of sex, death, and transformation for a whole year (fresh in last month), you have plenty of time to explore intimacy and what makes you tick.
Jupiter here, and Venus starting on Nov. 8 can also bring up deep complexes about sharing resources and challenge the independent Aries (or Aries rising) character. Facing that uncomfortable terrain of actually needing something from someone else, or vice versa, is not something that perhaps comes easy but is part of your evolutionary plan nonetheless.
Artistically, be open to close friends and associates coming to you with project ideas or to make a cameo. Teaming up, if just for a short time, can be splendid. There might even be an opportunity to submit as a couple, real or acted, with Mars and Venus in arty Libra. And it's nice to be the one being pursued so stay open to offers rather than feeling like you have to go hunt them down. The joy of Mars in the 7th!
TAURUS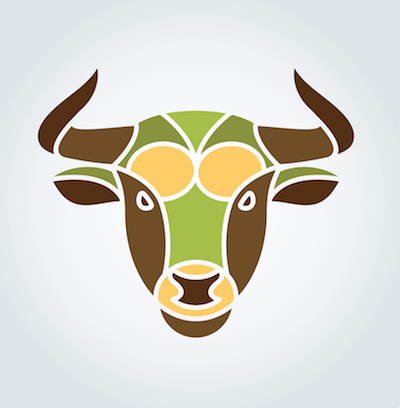 A glorious Full Moon in your very own sign on Nov. 3 gives you a cinematic glow. Themes around work and partnership may be illuminated, so make sure you're tuning in with your inner ear and be open to the feedback you're receiving. We talked about Jupiter changing signs last month, which for Taurus (and/or Taurus rising) is kicking up oodles of good luck, good times and even transformation to the realm of romantic partnership. Just as likely, it's your partner or future partner who's doing most of the kicking and you'll change by association. Planets in the 7th House represent "the other" and since jolly, can-do Jupiter is there for a full year (until Nov. 8, 2018), you can bet that your primary "other" or "others" will be asking you to tango and grow with them.
Earthy Taurus needs the juicy uncertainty of the diametrically opposed sign of Scorpio, so ready yourself for some adventures in intimacy and spirited repartee even if it means feeling like you're entering untrodden territory.
Work has most likely been treating you well, and the trend will continue with Mars fresh in Libra and your 6th House of health, work, and service. Your quest for balance this month will most likely come if you commit to routines, and include health and wellness on the agenda. Self-care may take a little more focus, but it will be well-worth the effort. If you can pair up with someone for accountability, even better. Heartfelt agreements may come around Nov. 13 and look to put something to rest or to writing come Nov. 27or 28 when the planets get down to the nitty-gritty details (Mercury conjunct Saturn).
GEMINI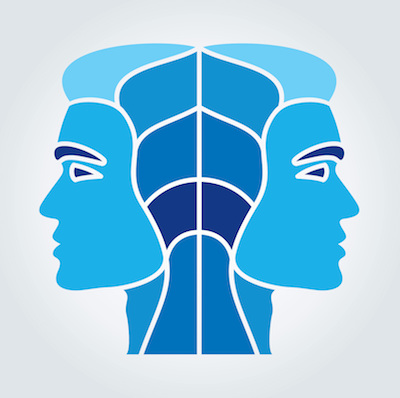 All this planetary business in Scorpio (Sun, Jupiter, Mercury until Nov. 4) has been lighting up the workaday 6th House, asking that you get affairs in order and apply some ingenuity to the essentials. Getting your life to work for you may take some extra elbow grease and juggling, but this might be a fun challenge for clever Gemini—especially if you know the light at the end of the tunnel (travel? co-habitation?). When Venus joins this house on Nov. 7, amiable work partnerships and harmonious collaboration come to the fore, so rest assured good company is on the way and you might start whistling through it. With Mars in charming Libra all month making a supportive angle to your Sun, you'll have the energy for it.
Keeping your eye on the prize involves honoring that North Node in Leo and your Third House of learning, teaching and expressing information in your own unique style. If you keep in mind that you're getting organized in order to more confidently express what you've learned of late, things fall into place. Sharing comes easy to Gemini, but the transiting North Node (the soul's guiding light) would just ask that you find your audience and make it personal. If you're reading this, likely you're an actor and that's just perfect. I'd just add people might actually want you to lift up the curtain and share about your process as an artist or human making sense of the crazy world. In any case, it's good medicine to keep busy, keep finding the magic in the mundane and then share it! The Full Moon in Taurus on Nov. 3 imbues your imagination and it would be a great day to spend in nature and see if you get any guiding thoughts from a much-awakened inner life. When imaginative Neptune goes direct on Nov. 22, you're clearer on which dreams to act on and which to keep for yourself.
CANCER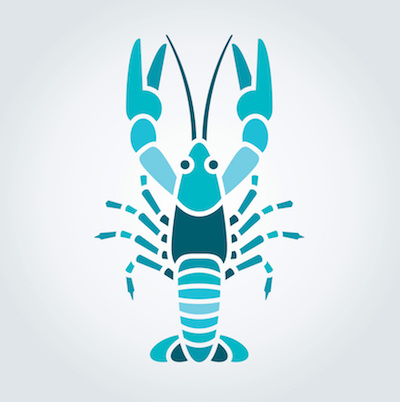 Water signs certainly like when there's lots of love in other water sign and with the Sun, Jupiter, and soon Venus (on Nov. 7) in Scorpio, you'll be feeling that flow. This is lighting up your 5th House of self-expression, which also rules love affairs and anything where the baseline is joy and exploration (even a little risk-taking). So for Cancer and Cancer Rising, brandishing your sexuality and your edge can be great fun.
This is also the time to really feel into the oats of the year-long placement of lucky Jupiter in your creative 5th House. This could be a month where important doors open and you pick up on the theme of what this transit means for your creativity and your love life in the coming year. You'll be acting from a place of confidence and more courageous about accessing and showcasing deeper layers of yourself. Also, this could lead to income-generating opportunities as you're looking more comfortable in your own skin. It's becoming less about pleasing others and more about honoring the true you.
Dates to watch? Besides the many you'll be on, look out for what and who the Full Moon on Nov. 3 in your networking 11th House brings in. This could be a good day to sign creative contracts (Mercury isn't retrograde until Dec. 3 so you're in the safe zone). Also, mark Nov. 7 when Venus joins the Scorpio party and amps your charm. The New Moon on Nov. 18 falls in your work and personal betterment sector; intentions around your day-to-day routines and rituals in order to stabilize and build on recent creative momentum are suggested.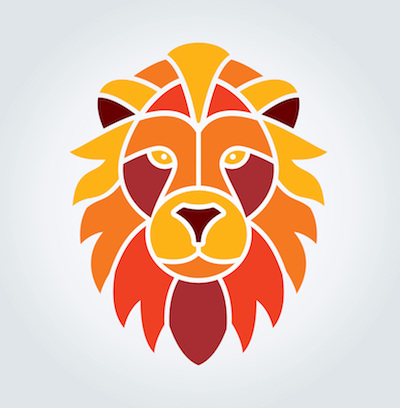 LEO
Your private, inner life has been getting some much-deserved TLC with the confident Sun, Jupiter, and Mercury joining forces in your tender 4th House of Home and Family. Venus comes joins this inward-directed house on Nov. 7 increasing your hunger for cozy spaces and familiar faces. The First Full Moon of the month in fellow earth sign Taurus may bring in some unexpected romantic news as your 5th House of love affairs and creativity is lit up.
Look out for a piece of work around then or perhaps a familiar face to show up out of the blue. All this inner processing you've been doing is in service of your growth as an artist. The North Node of the Moon is in your sign after all, like a compass for your soul asking you to be more of a Leo: confident, expressive, quietly (or not) demonstrative. So much energy in Scorpio can squeeze us, challenging old defenses or rules of relating. Take a peek at your shadow this month if you dare (usually for Leo types it has something to do with pride)...even the Sun can burn too brightly. Taking some restorative time away from the spotlight to soak in a tub or something equally nurturing is good medicine. With energetic Mars in your Communication House all month, solo time will find its balance in busy correspondence and invites to educational events. When the Sun moves into fellow-fire sign Sagittarius on Nov. 21, you'll be ready to hit the town more and impress with your newly polished inner life. And mark that New Moon of Nov. 18: Now that you're better aware of your light and shadow, you'll be all the more available and delightful to work with.
VIRGO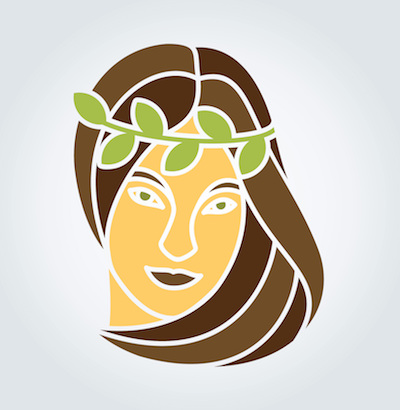 Month's beginning offers the natural healing of the Taurus Full Moon and philosophical illumination. A road trip would be ideal and you may not even have to plan it with the Uranus/Venus opposition of unexpected delights hitting Nov. 3 and putting you in the mood. I know, I know...you like to plan everything, but think of this Full Moon week as a necessary brain trip. Neptune is only halfway through Pisces which has been applying pressure on you from across the sky to "let go and let the Universe" which can be very confusing for your pragmatic, Mercury-ruled sign. Learning that you have very little control over a lot is humbling, but maybe especially for Virgo.
Now that Jupiter, great cosmic deity of growth and opportunity, has entered the watery depths of Scorpio, you're getting even more signs to tune in to what's operating beneath your brainy layer. Your Communication House is lit up by not only expansive Jupiter, but the Sun (until Nov. 21) and Venus (come Nov. 7) so you'll actually be quite willing and able to dive deep into your feelings as long as you can speak, write, and photograph them. An intense busy-ness may dawn for the first three weeks of the month which will get you into the swirl of life and also poke, prod, challenge, and inspire you. Whether it's making a lot of judgment calls about life's details or feeling like the world is a giant debate team and you're on one side of it remains to be seen. Finding a way to expel all these thoughts and ideas is recommended either way.
LIBRA
Jupiter may have abandoned you, but Mars enters stage left this month offering powerful gusts of chutzpah to your sign. In your First House of Self-Expression, you won't be pulling punches and this is a good time to begin things that take creative courage. This could also be a powerful time to recruit people to your team to help you with what you've built in the past year. Venus is also your sign for the first week of November, giving you all sorts of charm-schwag and further encouraging you to strike the pleasure iron while it's hot.
The Full Moon of Nov. 3 may dredge up old memories (it lights up your 8th House of secrets and shadows) and help you make peace with something if you're willing to feel it. All that growth can sometimes ask that we sacrifice old attachments that don't serve our futures, so give your or others' feeling their due weight. A day or two of making friends with an old version of you may be wise.
This is a powerful money year with Jupiter in Scorpio, and very powerful money month with the Sun joining Jupiter's forces here in your 2nd House of income. When you're thinking about adding to your creative team, you may want to include money management. Whether you're self-educating or outsourcing financial expertise, there's something important around cultivating a sense of value for your work and deciding how to allocate what you earn. Rather than using Jupiter's fuel for spending, it may be better utilized for saving. This doesn't have to be all about money, but you want the world's form of reciprocity to feel right. What are you worth? What is your team worth? And beyond dollars, what do you value and how can you actively champion that in your work and creative/business choices? You can most likely answer these questions at the Taurus Full Moon on Nov. 3 or 9. If that doesn't work, put some questions out to the Cosmos on the New Moon of Nov. 18 and put answers in writing on Nov. 21 when the planets squeeze out the truth.
Kelly Chambers is a writer, actor, and astrologer living in Los Angeles. She can be reached for private astrology readings through her website theastrologersdaughter.com. You can also check her out in the web series "Break Hollywood with Nice & Fargo," a comedy by actors for actors. Follow the latest in cosmic news on her Instagram and Twitter. She welcomes your comments and insights.
Ready to see what else November has in store for you? Check out our film audition listings!
The views expressed in this article are solely that of the individual(s) providing them,
and do not necessarily reflect the opinions of Backstage or its staff.