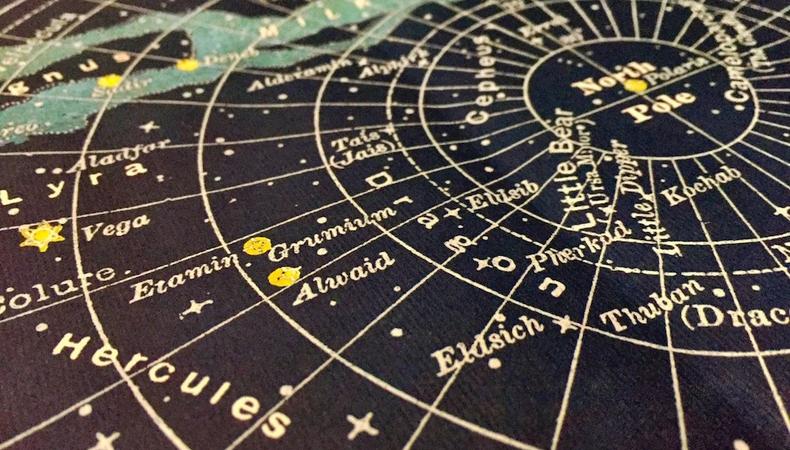 Happy September, actors! Want to know what this month holds for you? Read for your Sun and Rising Sign, if you're a believer.
We're in the last week of the Mercury retrograde whirlpool, where the backspin of this communicative planet has been having the effect of slowing things down and sending us into intermittent spirals. This is to make sure we haven't missed any steps and can take a proper breather. So if you've been doing anything that starts with a re- these past few weeks—re-viewing, re-doing, re-vamping, re-calling—consider it time well spent.
We've also been through the ringer with these eclipses, the latest of which on August 21 in Leo, provided a glowing opportunity to strengthen our resolve and forge a new, more radiant road that makes us feel more alive and authentic. Yes, this can come through dramatic endings but rest assured it's to lead you away from danger, not into it. The work becomes clear as the Sun has moved into diligent, earthy Virgo and christens us with that crisp focus and return-to-school weather pushing us to knock things off the checklist in service to the big picture (even if we are running in circles a bit with the Mercury retrograde in full swing).
If you don't know the big picture, take some time early in the month to dream and envision as ponderous Neptune infuses us with a spaciousness that allows for those big ideas to come through. (A great time to read "Catching the Big Fish" by David Lynch.) September will be a balancing act between our own efforts and tuning into deeper currents trying to guide our voices. With a bunch of planets (think energy!) going into Virgo, the common denominator may be organizing our thoughts and spaces so what we do has not only a practical benefit in our own lives but serves the greater whole. Set out to improve your microcosm for the benefit of others and you'll notice the synchronicity will sky rocket.
VIRGO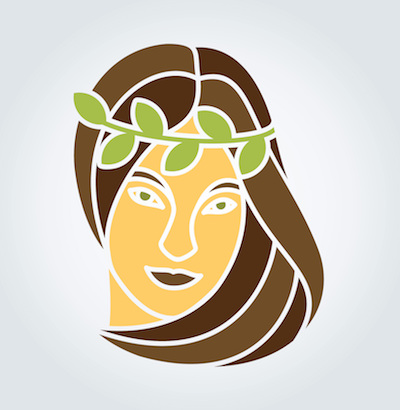 Happy birthday, Virgos! There's a lot going for you this month as the Sun, Venus, Mars, and Mercury tip into your sign. Hopefully, you were careful with what you wished for around the New Moon Lunar Eclipse (new beginnings) of August 21 as things are starting to come into focus. Look forward to gusts of energy and confidence (you can thank assertive Mars going into your sign on September 4). This is a month of balancing energies: Not only are you called upon to work diligently toward your goals, but also leave enough space for inspiration and guidance to come through.
With your dreams and a deeper well of inspiration commanding your attention, the path may not be as linear as logical as your sign would hope but it may also feel less forced. You're learning to go with the flow one step at a time (such is the effect of dreamy Neptune directly across the sky from all those planets in pragmatic, get 'er done Virgo). You need to honor both your taskmaster-ness and intuition right now for the doors to keep opening. Make some time for relationships and sexy time as well with both Mars and Venus vying for your attention. You'll be feeling more romantic and once Mercury goes direct on September 5, the path to experiencing the heady blooms of love will open.
A New Moon in your very own sign on September 19 ushers in a fresh landscape of thoughts and possibilities. So if you defaulted on the fire ceremony around the eclipse in August, September 19 is your re-do moment to command the gods to light the way forward. While cockiness never looks good on a Virgo, it is a time to accept and receive attention organically—for your commitment to the work, your patience and that gentle touch that people have come to rely on.
LIBRA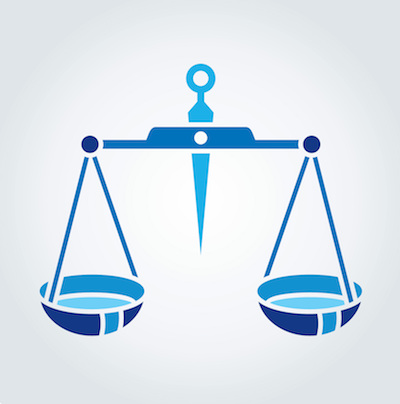 This may feel like the calm-before-the-storm month. And I mean storm in a benign sense, where life starts to ramp up and the searchlights are about to find you and light the way back to shore. With a bushel of planets in Virgo, the sign preceding yours, your 12th House is packed, meaning there might be a feeling of exploring behind the scenes and reflecting before the cosmos light up for you as the Sun enters your sign on September 22.
This month may feel a little like "in the meantime," although you'll still be in the Virgo spirit of working and wrapping up odds and ends, only yours might feel a little looser or even connected to the past. With that latest New Moon and Eclipse lighting up your social 11th House of friends and future plans, you're still buzzing at month's beginning with how to connect more fully with your social network and get more people involved in your "big life plan." Look for special connections around September 21 when lucky Jupiter in your sign connects with the Moon, making you ripe for relating and making positive impressions on helpful people. If you have any control over appointments, that's the time.
There might be other big delights coming your way near September 27 as Uranus (planet of the unexpected and electrifying changes of fate) opposes Jupiter (luck, growth) and adds something of value or takes something away that is blocking your true path. You just have to trust that the events around that day are lightening your load. This can just as likely correspond with a great piece of news (it's just hard to predict being as Uranus is the planet of what we don't always see coming). After that, things only get more busy and interesting with Mercury entering your sign on the 29th filling up your digital planner. This is the last full month of big-growth Jupiter making you its own little cosmic Chia pet. Let it be a month of gratitude for how far you've come and how well you handled the often stressful (if amazing) year of change.
SCORPIO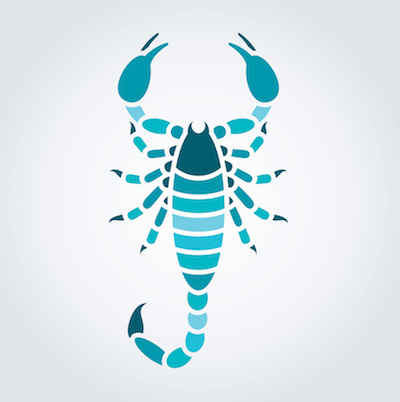 You might still be running on the rocket fuel delivered to the career sector of your chart late last month, as the powerful New Moon Lunar Eclipse in Leo highlighted your 10th House of achievement and status. As the planets transition, so does your attention. The area of life that most behooves you to develop this month is your relationships, namely those that are career-oriented and can support your long-term visions and goals. It's time to strengthen ties with your community, in the spirit of collaboration and support. You might find that people are turning to you to see how to better run things, whether that's to get a show off the ground or make introductions that get something off the ground. People might have come out of the woodwork with Mercury retrograding (visiting the past) through this house, getting you more clear on who you want to surround yourself with, which may come down to those supportive souls that see the future as you do.
The Full Moon in fellow water sign Pisces on September 6 could be incredibly emotional and clarifying, especially when it comes to a love affair or creative endeavor. You'll probably be seeing things through rose-colored glasses that day (Neptune is involved which stokes the imagination), but just as likely, things are actually very rose-colored! This would be a magnificent evening to plan something playful and romantic, something that can take your breath away. The next celestial date to look out for is September 19, with both the New Moon and Venus (love and relationships) going into Virgo and amplifying this month's theme of getting out there and connecting with people and putting long-range plans into motion. You're really going to get moving when Jupiter moves into your first house come October. Right now, the planet of luck and expansion is working for you behind-the-scenes (in your 12th House), helping you befriend your subconscious and loosen any old stories that may have been influencing you more than you like. Lately, however, you've been rubbing up against people and circumstances that remind you of how powerful you are. Be firm in your boundaries and take on tasks that are a privilege for you. You've earned the right to say no to certain responsibilities, gigs, or people you've outgrown. That inner voice telling you to trust and that there's more than meets the eye right now is telling you the truth. Don't forget to celebrate this growing sense of liberation on that Full Moon on the 6th.
SAGITTARIUS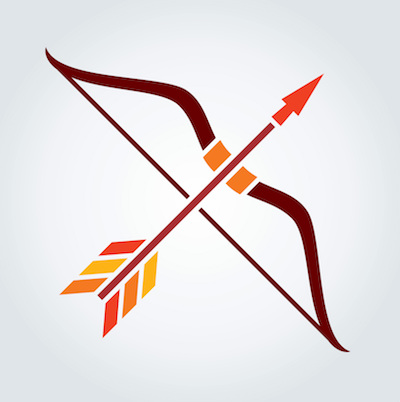 You've been enjoying the lively winds of fellow fire sign Leo beatifically blowing in your direction, infusing you with fresh inspiration and perhaps even plans to travel or return to school. This theme continues in September, although how you go about actualizing those dreams changes with the Sun in studious Virgo, followed by Mars, Mercury, and Venus. The Full Moon in fantastical: fluid Pisces on September 6 hits you right in the gut, corresponding to some sort of culmination or aha moment when it comes to issues around home, family, and roots. Moving? Just need a little more space in your home?
This is also the day Mercury goes direct before it tips into your 10th House of Career, so opportunities to showcase your robust mental circuitry start to ramp up even more. Be sure to connect with your soul around this day as it will be speaking to you loud and clear. You'll have courage as well, or at least the opportunity to face your fear and do it anyway. And if you can be seen in and around the 6th, you have both the fullness of feeling and the dedication to technique and excellence (Mars in Virgo in your House of Career) to light up a room, so long as you have prepared.
The opportunities to shine don't stop there. On Tuesday, September 19, planet of attraction Venus moves into your career house, joining a New Moon, a combination that seems to be asking to let your external accomplishments and status reflect the change you've completed on an inner level. Step into the limelight, spearhead projects, be of service...you're extra visible to the world whether you know it or not, and any way you can demonstrate your confidence at the top ripples outward and can net some pretty obvious change. With Jupiter in your 11th House of networking for the next month, you've been swimming with the big fish, and your long-term goals are coming into clearer focus as you realize how much support you have when you shamelessly plan on "making it" for the highest good.
CAPRICORN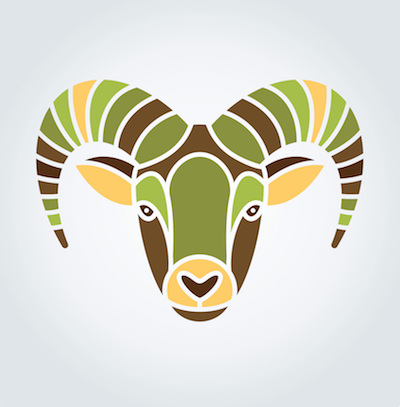 As an earth sign, Capricorns certainly benefit this month from the Sun's migration into earthy Virgo, sending beams of inspiration in the form of new intellectual ventures and shaking out the old. The eclipse in August should have woken you up, bringing light to the innermost recesses of your psyche and leaving you knowing there's more to life than appearing to have it all together. Now you're feeling a bit more courageous and entrepreneurial, receiving solid clues on how to begin grounding down on these ideas. Be patient—you're still weeding out old complexes but will have a solid plan when Saturn enters Capricorn in December. Do what you can now to set the foundation.
Right now, the Universe just wants to make sure you know you're greater than your fear and attachments. Venus, planet of romance and attraction, is traveling through the cheery, lustful landscape of Leo until September 19 and through the dark swamp of your Eighth House; a curious combination to be sure. If there's any unfinished business or shadows from the past, the first few weeks of September help you get to the core of any issue. Love and romance may feel a bit loaded, but rest assured that come the New Moon and Venus into Virgo on the 20th, you'll be able to see how honoring your truth has paid off. You'll be feeling lighter and easily able to separate the wheat from the chaff when it comes to relationships of all kinds. Remember, high Capricorn energy is all about integrity so even if you're cutting ties, there's no need to create drama. Your bold sense of truth is enough. Come the Sun's entry into Libra on September 22, your core focus shifts to your career and visibility in the community.
AQUARIUS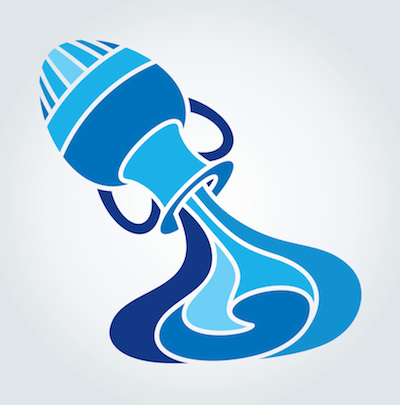 As a brand ambassador for the rebellious nonconformist, it's an interesting month with the energy moving in the direction of studious, discreet Virgo. These energies are not natural bedfellows, so September could be a month to rub up against your edges and consequently smooth things out.
With the theme of collaboration and teamwork peaking with the Sun and Mars in pointed Virgo and that hot and heavy 8th House, you're going to take a magnifying glass to your inner appetites and hunger for intimacy. You may have to get down to the nitty gritty details when it comes to negotiating the terms of a relationship, business or otherwise. This isn't always comfortable but you've likely learned the benefits of getting feedback and staying engaged in the relationship, even when it feels like your primal instincts of flight-or-flight are engaged. Mercury retrograde will also aid in untangling any communicative knots when the messenger planet goes direct in that 7th House of Partnership. Best to delay any hard/fast decisions until after that date (unless this involves a relationship or venture from the past that has reared its head during the past three weeks). A great day to ask for help and blessings is on the New Moon of September 19. Any intentions you set around relationship on this date have an extra charge and will provide some spiritual insulation as you filter through your likes and dislikes and attempt to resolve any unspoken business.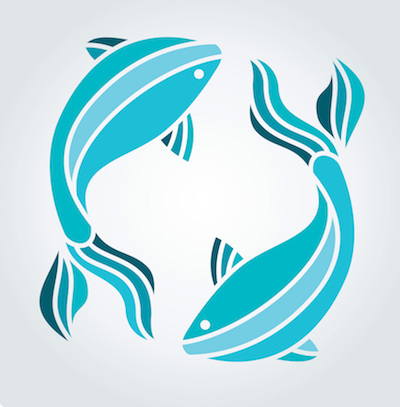 Prepare to engage. There are a couple of things going on as the Sun and Mars (and Mercury and Venus right behind) enter your 7th House of "the Other." You may feel rewarded for staying patient and open in the getting-to-know-you phase of a relationship or creative endeavor. You had to pay attention, learn your own habits and someone else's, and possibly set your foot down. Remember, Mercury goes direct on the 5th and a little bit of the dizziness in a relationship will abate. This month provides the opportunity for more balance and it's likely someone else is the teacher.
Don't underestimate your need for peace and order, whether on the home front or in your relationships. Pisces can tend to downplay what they really need in favor of going with the flow of their feelings or even putting someone else ahead of themselves. While these aren't bad things, it looks like you'll have to make some judgment calls right now. The August 21 Eclipse was in your 6th House of work, health, and service, and the habits you form now make a powerful impact on the trajectory of your life. Discipline in relationships is on the table. You've got a Full Moon in your sign on September 6 and will feel it all. Pay attention to what keeps calling your attention, no matter how boring or mundane. It's time to embrace the sign that is 180 degrees from your birth Sun: Virgo. You're ready for the practical, everyday application of your recent epiphanies and breakthroughs to impact you at every level, especially in the relationships you deal with every single day. As your values shift, so too will the way you show up.
ARIES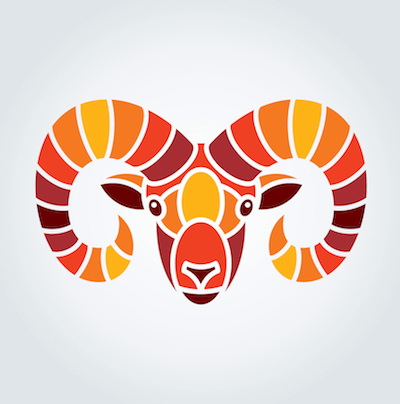 There's a wonder in the air for Aries and you'll do well to keep up the spirit of play and discovery as Venus (planet of romance and attraction) and the North Node (fresh in Leo and you're your 5th House of Creativity) continue. There is some housekeeping with the thrust of this month being about moving forward with the Mercury Direct on the 5th and Virgo highlighted. It looks like some of the irons you threw in the fire last month have netted more work. This month looks industrious if a little tedious or challenging in that you're picking up a new skill on the go. It's a great time to sharpen your tools, whether it means returning to a class to get some reps in or just accepting you're entering another learning curve. All this is evidence of your growth, but it may feel alternately a little scary and exhilarating.
Exhilaration is a great word for the North Node traveling in the section of your chart associated with gambling, self-expression, and creative release. Not to fear, it's here until November of next year so make sure you're balancing this month's robust task list with your more childish impulses. Look out on September 22 for friendly skies when the Sun moves into Libra and jubilant Jupiter joins the Moon, all in your relationship house. Helpful people could come out of the woodwork or your partner could receive some great news.
It may feel like your career is transforming slowly (Aries least favorite adverb), but it is transforming from the inside out. Again, this element of play seems to be necessary so don't underestimate things that make you feel like a newbie. You're recapturing that childlike wonder and learning to infuse it into whatever you do. Sometimes it's helpful to look back to your earnest beginnings and remember what lit you up. There's some way to teach that to others at the same time as expanding your own place in the world. Success and play, as a lot of performers know, are not mutually exclusive. Keep taking your fun seriously.
TAURUS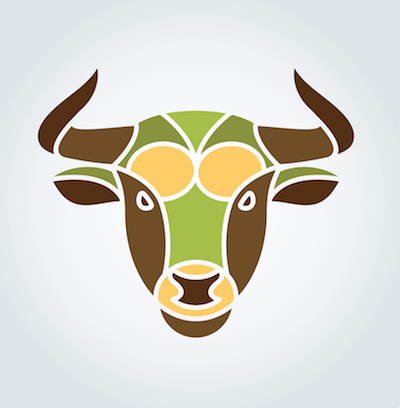 A home situation begins to settle after Mercury goes direct on September 5. Progress at last! Your time of reflection will begin to show up in your day-to-day life. This month highlights the sign of worker bee Virgo, although curiously this also revs up the area of your chart associated with your instinct to play and express. Perhaps some creative house cleaning is necessary? Maybe you're organizing a new improv practice group or tidying up your schedule so you can regularly put your creative gifts to the world? Taking bold, pragmatic steps is your sweet spot as the benign hemming and hawing of last month lessens.
You've been doing some real thinking about yourself to boot. Saturn (the lesson plan planet) has been showing you fears of intimacy and perhaps the limits of what you can or are able to give and share (money included). Saturn is in the 8th House of sex, death, and other people's money, so you've had to look squarely at your values and be a hard ass about what works and what doesn't. This has all been happening quietly behind the scenes, but now you're more clear and your world reflects that clarity back to you in some very practical ways.
If you're not journaling already, this is a great time to put your thoughts on the page and/or keep a dream journal. You can really hit on some surprising insights and start to notice the patterns that keep showing up. Sometimes earthy Taurus has to be reminded that very pragmatic answers appear when we pay a little attention to the dark, uncertain world under the surface of our daytime realities. You'll be in a more extroverted, get-out-the-house mode when Venus joins the Virgo party in your House of Play the second half of the month. The 19th would be a beautiful day to get the ball rolling on a creative project with the New Moon and magnetic Venus opening you up and attracting opportunities to make money through your creativity.
GEMINI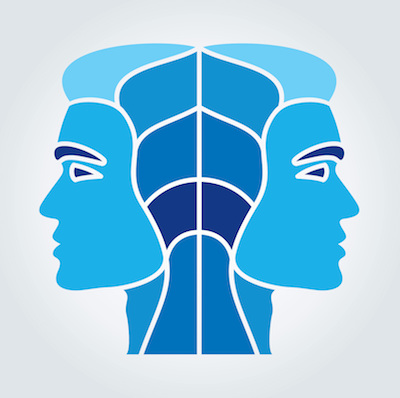 Geminis have likely been buzzing with a trio of planetary energy lighting up their social 3rd House. Plans of all kinds and your unmistakable airy charm have kept the phone lines and email inbox chockablock. The rewards for keeping in touch may culminate with the Full Moon in your House of Career on September 6 (give or take a day or two). You'll be a good position to make an impression on the masses and may feel a certain milestone has been reached.
With taskmaster Saturn squaring this glamorous and emotive Full Moon, it's important to keep a level head even if you do feel like shouting a feeling of good fortune from the rafters. This could be a day that clarifies a certain relationship and acts as a final release from illusions of any kind. Feeling it without judgment is the way to the other side. With Mercury going direct and taking up more real estate in your private sector after the 9th, you may be revisiting a concern close to home, only this time you have some answers. The New Moon on the 19th further amplifies this theme. You're cosmically attuned to your inner world and spaces. With Venus joining Mars and the Sun in this private 4th House on the 19th, some old-fashioned peace and quiet, and Virgo orderliness may rule the days. It's been a long time coming. Anything you can do to ground yourself and make your home a safe (and clean) haven with all the facts straight, the better.
CANCER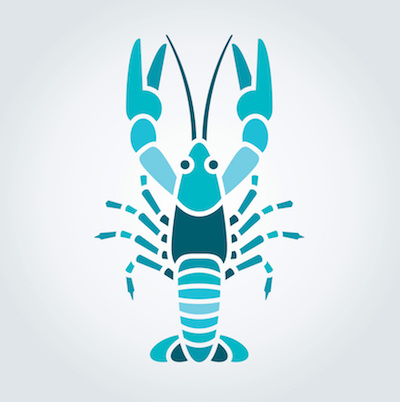 Your mind is on your money and your money is on your mind. That starts to shift in September, but last month and the first half of this one have been highlighting where to plug the leaks or even how to spend your growing income as the North Node awakened the section of your chart associated with income and abundance. The Full Moon in Pisces on September 6 may bring this financial theme born in last month's powerful eclipse to a head. Coinciding with Mercury direct, the facts should be clearer. Perhaps you know better what you can and cannot afford, as your inner Suze Ormon is piping up letting you know how you can expand your world without going into crazy debt (read: anything on a credit card).
With Saturn direct since August 25 in your house of work, practical purchases and solid work opportunities have been on a roll. You're more clear on what you have to make (or want to make) to live the life you want. With this month's trio of Virgo planets lighting up your 3rd House of communication and commerce, the business or at least the busy-ness seizes every titillating moment. Your inner circuitry may go into overdrive as it seems every little thing calls your attention. You'll be buzzing from flower to flower which can be quite fun, just don't exhaust yourself. Reaching out to people to see or read your work would be best put into motion around the New Moon on September 19. You'll feel outgoing and more talkative than usual, so get in front of people if you can. You've been working hard at laying down some track towards your future and this is the time you're connecting with people and letting them know where you're headed. Anything that helps you get there—material purchases included (Software? Wheels? Editor?)—will likely get a wink from Ormon, assuming you've done a little research, which I don't doubt from financially-savvy Cancers.
LEO
Leos have been on the marquee lately in big, bright letters as the Great American Eclipse landed in your sign on August 21, promising a sure-fire shift in consciousness. Some of the fire gives way to earth as feisty Mars leaves your sign on the 5th and enters the pragmatic terrain of Virgo. Don't fret: alluring Venus has shifted into your sign (here since August 25), balancing pragmatism with that glow only people with Venus in their sign can know. This should be good for your money, especially with Mars livening up your house of income.
The first Full Moon on September 6 lights up your Eighth House of intimacy and psychological complexes, perhaps resolving any unfinished business in a love affair or half-baked creative projects. You're ready to go all in, so anything that smells of mediocrity seems half-baked at this stage in the game. Mercury direct joins up in your house of income on the 9th and it looks like some regularity may be yours (A long-term client? Series Regular?). Think big, but don't overlook the details this month. While Virgo and Leo aren't natural companions, they do have things in common, one of which is the pursuit of excellence.
Madonna is a Leo with a Virgo Moon and this combination works hard to impress. The cosmic weather offers you a similar opportunity this month. You seem to have the charisma and the good sense right now, especially look out for the 27th when good news around publishing, travel or anything that pulls you into a cheetah-patterned spotlight comes your way. Where you need to pay extra attention and learn some lessons (that aren't always fun) is your 5th House of love affairs and self-expression. Try not to indulge in old habits that drain energy, even if that means some time alone or marinate in the blue light of your creative process. A little self-discipline is necessary to win the gold and that Saturnian perseverance serves you well when it says no to a few things that don't get a hell yes.
Kelly Chambers is a writer, actor, and astrologer living in Los Angeles. She can be reached for private astrology readings through her website theastrologersdaughter.com. You can also check her out in the web series "Break Hollywood with Nice & Fargo," a comedy by actors for actors. Follow the latest in cosmic news on her Instagram and Twitter. She welcomes your comments and insights.
Ready to see what else July has in store for you? Check out our film audition listings!
The views expressed in this article are solely that of the individual(s) providing them,
and do not necessarily reflect the opinions of Backstage or its staff.