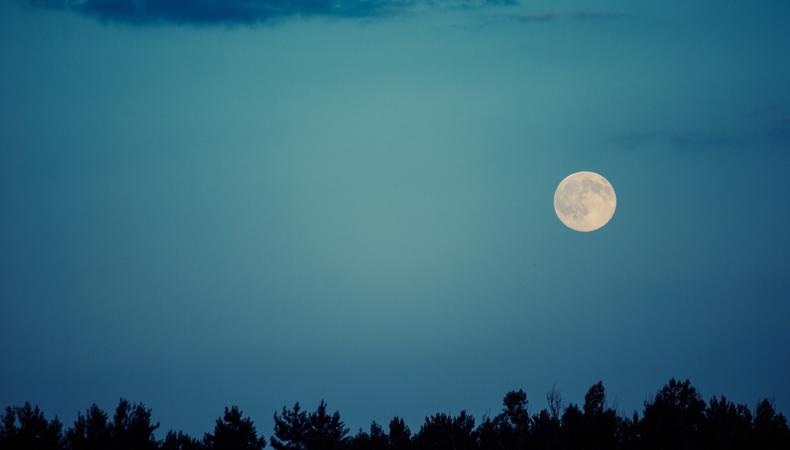 Happy August, actors! Want to know what this month holds for you? Read for your Sun and Rising Sign, if you're a believer.
Talk about a scene change! August opens with the fires of Leo warming our backs after the Cancerian birth canal we all went through in early summer. I'm not saying it was a bad time, but it was a time. That whole "stars shine their brightest when it's darkest" may ring true here. With that super sensitive Cancer energy having softened our edges through a forced march into our stored memories and attachments, we're ready to enter late summer with a little more "what have we got to lose?" mentality. And good thing too, because the eclipses are coming! Meaning big changes through detachment from old paths and attachments to new roads. (Although yes, sometimes there's a six-month delay to really see what exactly you've left behind or embarked upon but like all good things). Also, there's that Mercury retrograde a comin' on August 12 for three weeks in addition to Uranus, Saturn, Pluto, and Neptune (!!!!) in introspective retrograde mode. Let's just say this month is complex. But with Mars, the sun, and that evolutionary pull of the North Node in act-as-if-you've-got-it-all-together Leo, we're being called to demonstrate self-confidence amidst uncertainty and generosity under pressure. With all that creativity at our disposal, we've been pulling rabbits out of hats and realizing the power of our own strength.
LEO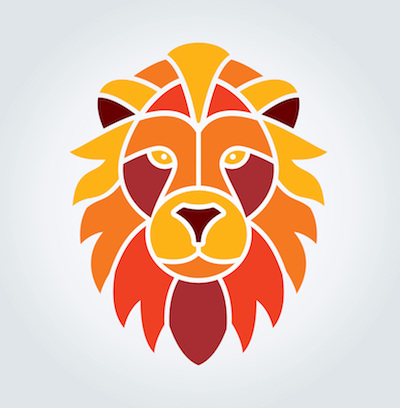 This can't be the first time you've heard how monumental this month will be for Leos (and Leo risings!). For one, we're having two consecutive New Moons in your sign, one which is right behind us on July 23 and the next being the super-charged Total Solar Eclipse in Leo on August 21. So yes, if you feel like things have been action-packed, you're right! You've also had restless Mars in your sign, enhancing your personal courage and asking that you come out in a new way. Sure, it may be a little scary or overwhelming but you're in the midst of wardrobe change: likely you know what you're about to put on, but it can still be stressful. Your audience is waiting! With the Full Moon Eclipse of August 7 in your 7th House of Partnership, it may be clear which contracts have run their course and which are up for renegotiation. You may not be content to settle for the old way in a relationship, whatever that may be for you. You're wanting someone who can meet you and add to your glow, not weigh you down.
Venus in Cancer this month is touring your 12th House asking that we peacefully let go of expectations and let things come to their natural end, or beginning, with a willingness to relate from a place of vulnerability and openness. While you're definitely full of piss and vinegar this month, know when to put the club down, especially when it comes to the delicate business of relating. The New Moon Eclipse on August 21 hits your 1st House of self-expression and personal style, reaffirming the theme this month of bringing forth the best of your Leonine qualities: confidence, sunshine, and a spirit of can-do-it-ness (even if inside you're screaming WTF!?). As with every month, this one is not without its complexities. In addition to that vulnerable Venus, we have a Mercury retrograde which is hitting your 2nd House of finances. This may require some re-circuitry, patience, and finding practical resolutions to old money problems or oversights. You're radiating so much energy that you may forget to cross your t's and dot your i's, but I'd suggest taking some breaks to make sure you're not only getting a fair shake but know what's happening with your money!
VIRGO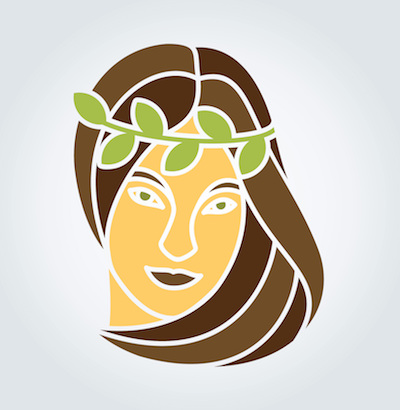 Mercury has moved into your sign which should make for a busy, chatter-happy time (though the planet of all things communication turns retrograde on August 12). Likely, you can already feel the effects of this come the first of the month but not to worry: retrogrades aren't bad per se if you think of them as an intermission that allows you take a breath and assess what has been going on. Sure, you might get lost a time or two trying to find the concessions on a multi-level theater, but you never know who you might meet as you run around in circles. Try not to worry so much about getting back to your seat (you'll get there with lights dimming for dramatic effect), and see what this little Mercury retrograde adventure is trying to tell you. Slow down? Take time to think? This actually goes nicely with the themes of the Eclipses this month, which represent major shifts in our energy, detaching us and reattaching us only to things which are in alignment with our soul's calling.
For Virgo (and Virgo Rising), the Full Moon on August 7 lands in your 6th House of busy-ness, health, work, and service. It seems like the cosmos are inviting you to lessen the chaos and let go of old ways of life: either an outworn work situation or perhaps a cavalier attitude around your health. So this Full Moon may bring something to a head so you're clear what it is you're ready to discharge from your life. The New Moon Lunar Eclipse (a super-charged beginning) that occurs on August 21 is in Leo in your 12th House of the collective unconscious, spirituality, compassion, and imagination. In short, you're being asked to fully trust and surrender your ego and move toward calm, peace, self-love, and total acceptance of all situations. This is definitely a leap of faith for capable, intellectually-rigorous Virgos who tend to focus on the details and have to make everything work themselves. But this month is offering an opening where you get to realize that you're not totally in control. There's help out there in the form of synchronistic endings and an invitation to a sort of ecstatic freefall. This is the clearing you need. The world needs more of your soul, imagination, and trust.
LIBRA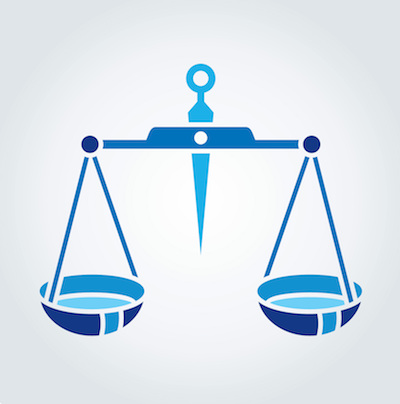 The world seems to be conspiring to adjust your path and broaden your vision for the future. The New Moon Lunar Eclipse in Leo on August 21 represents a major reset and lights up your 11th House of long-term plans, and your role in the community and the greater world. There's a need for a shift of consciousness and your particular shift may be a detachment from old, circumscribed goals and affirmation of new ones that reflect the needs of the larger world and your expanded capabilities. This may come more into focus around the Full Moon Eclipse in Aquarius on August 7. Something that only garners short-term gains or novel excitement seems less important now. You may start asking how your personal goals can be repurposed in a way that positively impacts all of us? You're ready to strategize with the end goal in mind and those that are willing to go the distance with you.
With the Sun, Mars and the North Node in fiery Leo and this macro-cosmic house, you're thinking globally. You're being asked to be a connector of ideas, of cultures, and to call upon your own unique offering to make the world a better place, perhaps one venue at a time. It could be a very social month and one which requires you expand into new communities and rub up against those who share your vision for the future. Stand proudly in the vision for your future and have fun with it. You have the Sun, Mars and the North Node in playful, expressive Leo after all lighting the way and bringing out your inner genius. Push the envelope a little. If you can imagine it, you can achieve it.
SCORPIO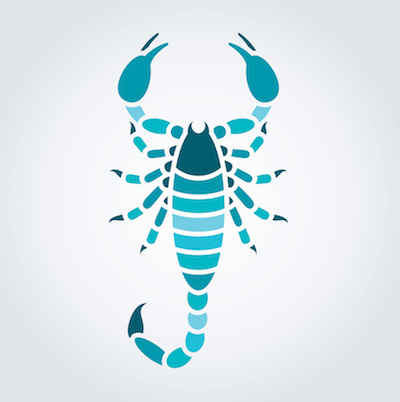 Venus moving into fellow water sign Cancer and out of airy Gemini gives a little boost to Scorpio and Scorpio risings when it comes to intimate connections. While you tend to let things simmer for a while, with all this fiery energy in flirtatious Leo, even you might forego the intense stares for outright action and brave new worlds of love. You might find yourself in the limelight, as the eclipses on August 7 and August 21 are asking that you redefine what "home" means to you, and allow more of yourself to shine in the public eye through your work and leadership opportunities.
With the North Node, Mars and Leo in your 10th House of Career, it's a time to take risks and be seen. Even if you don't feel like the expert, you might be called on to play one on screen or life. You're being asked to step into bigger shoes, especially come that 2nd eclipse of the New Moon in Leo on August 21st. You can still be sensuous and smoky, but it's time to show more of your fire and allow yourself up a rung or two on the ladder. The Full Moon of August 7 may have you closing a door or just a willingness to see things from a new perspective, especially when it comes to your family, close ties and home situation. You may realize this craving for inclusion and acceptance is an inside job and one found more easily when you connect with your public persona. With planet of surprise Uranus squaring the Nodes from your Eighth House, an unexpected source of income or a way of pooling resources may be part of what takes you to the next level. With the Mercury retrograde affecting your Eleventh House of connections and long-term plans, you'll get a chance to review strategies and re-meet those you've connected with previously to hammer out the details. Don't be too eager to get something in writing of course, until Mercury goes direct on September 5.
SAGITTARIUS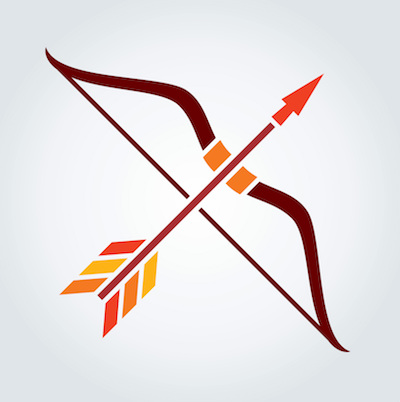 As a fire sign, all the energy in compatible Leo is proving quite supportive! Of course, you can't escape the often-confusing Mercury retrograde period which begins on August 12 for three weeks, but take it as a time to settle and review information around your career path and the role you play in the community (10th House). The major area of life calling for your attention has to do with the 9th House which could mean anything from travel and adventure to studying a new subject altogether. The key is here inviting new experiences and connecting with a world of information outside the one you're familiar with. These are the qualities that define Sagittarius so I doubt this sounds foreign.
Around the Full Moon Eclipse in Aquarius on August 7, you get a sense of coming as far as you can in a certain area and mastering the familiar. When the New Moon (major new door openings!), Solar Eclipse of August 21 takes place, you might be infused by wanderlust or at least ready to plug your super powers into something outside your comfort zone. You're ready to expand into the new, so whether that means traveling for work or enrolling in a grad program, your mind is hungry for an adventure— feed it! With stern Saturn in your sign since 2014, you've had to be a real trooper and probably faced some realities that whipped your life into shape whether you agreed peacefully or went kicking and screaming. And foggy, if idealistic Neptune, has been squaring (applying tension) to your Sun since 2012, so you've definitely been working things out and having to balance these very contrary energies of tough realities and emotional tsunamis, so hang in there! The eclipses of August are offering new information and direction. And the good thing about the Full Moon Eclipse on August 7 is there's nothing to really think about. Something which no longer serves you or isn't germane to the next leg of life will just "eclipse" out and won't reattach. Then the New Moon Eclipse in friendly Leo on the 21st will give you a solid hint as to what is behind door #2. In the meantime, do the work that is right in front of you and remain open to the friendly gales of fate.
CAPRICORN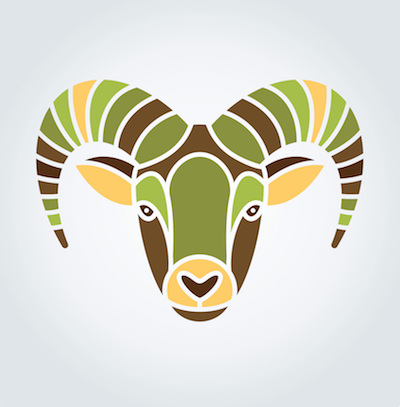 With consecutive New Moons (new beginnings!) in Leo and your 8th House of Sex, Death and Other People's Money, there's a real pull towards stepping into your inner power. This may translate as a willingness to look behind the scenes and really dig into yourself the way you might unpack the motives of a character. The subconscious has such tremendous power to drive our experiences until we shed light on them and choose differently. So if there's been drama on the high seas, hopefully you've been directing your formidable will power toward making sense of things and choosing more of what you want.
All this Leo energy is really lighting up not only your personal relationships but your relationship to money. The Full Moon Eclipse on August 7 highlights a money situation, perhaps making you realize what you don't want to do anymore because your values have changed. You're becoming more and more ok with your vulnerability behind your tough reserve. That's a good thing! New streams of income and relationships want to flow your way because you've been clearing the cobwebs. The Cosmos seems to be asking you to be bold and claim what you want, opening up to your feelings. The New Moon on August 21 in your 8th House highlights "other people's money" so there's an element of sharing and trust and working together. Capricorns are naturally self-reliant creatures that will plod to the mountain top solo if they have to, but there's something raw and thrilling about really opening up to others at this time. Venus, planet of love and beauty, is in watery Cancer and cruising right across the sky from you in your 7th House of partnership, amplifying this theme of tender connection and intimacy. Let them in!
AQUARIUS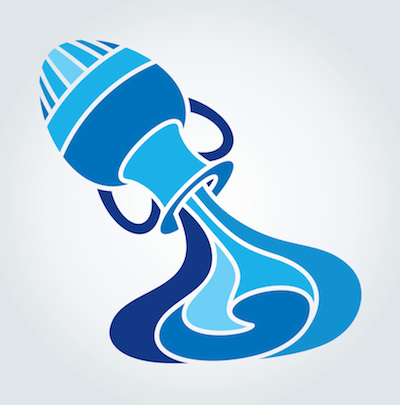 While you may be the only genius in the room, you're realizing the value of feedback. The Full Moon Eclipse in your sign and your 1st House of my way or the highway is shifting an old attitude. This month opens a doorway into more collaboration and partnership. You've experienced what it is to live at the extremities of life sometimes and with your 7th House of partnership being lit up—especially come that New Moon Lunar Eclipse (powerful new beginnings!) on August 21—you've reached a point on the teeter totter where you really want to come back into balance and likely have been working toward that. Also, partners seem more eager to help and assist you in any way they can right now. With the magnanimous trio of the Sun, Mars and the North Node in that 7th House of reciprocity, you're ready to receive more than
Partners seem more eager to help and assist you in any way they can right now. With the magnanimous trio of the Sun, Mars and the North Node in that 7th House of reciprocity, you're ready to receive more than strategizing from your armchair on high. So bask in the glow of others, perhaps a lovely and creative co-pilot, whether that turns out to be an actual person or just a willingness to work with something outside yourself. Getting away from the intellectual and impersonal and into the wisdom of the body and the personal may require faith on your part. No matter how good you are at juggling a million balls in the air, now is the time to just focus on a few of them and take to heart the rest of your human family, one connection at a time. They will reflect back to you your inner genius and help birth creative projects even better (gasp!) than you could on your own.
PISCES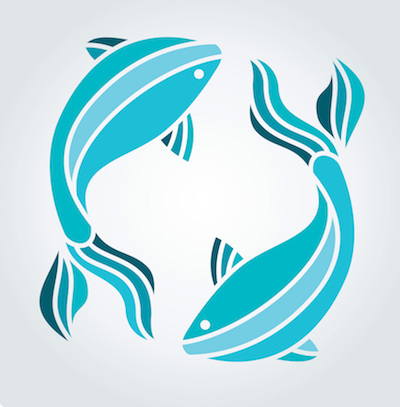 You'll be happy to know that compatible Venus has moved into a fellow water sign Cancer, offering your oodles of support and adoration this month. More than that, however, this is a month about major shifts of energy and detaching from old ways and opening to new ones. Pisces are experts at going with the flow, shapeshifting to the people and circumstances at hand in order to create fluidity in the world around them. This is great for an actor for obvious reasons. While you're never going to lose that superpower, the Cosmic portal we are all going through this month is asking something quite different from you: quit going with the flow (at least blindly), and get really clear about your choices! What roles do you want to play as opposed to what you have proven you can play?
With a major door opening in your 6th House, you're invited to strategize and plan and perfect and get into the nitty gritty details, like your friends with a strong dose of Virgo in their chart. All your love and talents and passion are looking for a day-to-day plan that makes sure your stuff is seen and read and heard. You've done your work behind the scenes, battled your demons and have more than enough imagination in one fingertip that is needed for the rest of the journey. Around the 21st of August with that New Moon in Leo and that pragmatic 6th House, see how those dreams can impact the everyday. Maybe you have to renegotiate some things with a partner (with alluring Venus in your sign, now is the time), or make sure you're paying real attention to your health and schedule to make sure you have the energy to work towards the things you know you do this life. God is in the details and it can be totally exhilarating when you realize how much control you actually do have over your life.
ARIES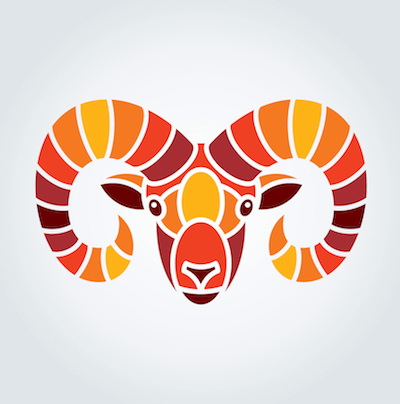 The first eclipse—a Full Moon Lunar one in Aquarius—hits your Eleventh House of hopes and dreams, and may translate as the end of one path and the beginning of another. It's a good time to take stock of who you've become; how experience has shaped you, broadened your vision and clarified your gifts (knocked you down, dragged you out, and punched you in the face a few times). You may realize a long-term goal was shortsighted and didn't take into account the totality of who you are, which can take a while to figure out. With the Sun, Mars, and the North Node lighting up your 5th House of creativity (Love! Risk! Play!), it's time to get personal. Life is hot and up close and you can't play out the idea of it, you have to just be in it with all its messiness and confrontations and jagged lines. The Cosmos supports this, especially when that second eclipse hits in Leo and this 5th House on August 21, amplifying this theme of diving boldly into your creativity and, frankly, doing things that scare the shit out of you. You need to put more skin in the game, show your imperfect work and put joy at the forefront.
Get away from the part of you that wants to safely photograph the panoramic view and live out the long-term plan, and instead follow your reckless bliss in the here and now. I usually wouldn't have to encourage Aries (and Aries rising) to be bold but this is a different kind of bold. It's not just recklessness for the sake of being first or for some novel sensation, it's about being really vulnerable and opening your heart and letting something in, if only your true self, into that wild space of 5th House see-me-roar possibilities. Use that August 21 New Moon as your jump start. MmmmK?
TAURUS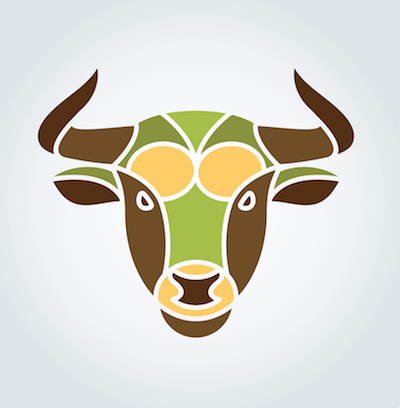 You hate eclipses. Just kidding. You don't. But they are about change and Taurus isn't a big fan of it, usually. For the gentle and level-headed Taureans that actually read their horoscope, know that the first eclipse (the Full Moon Lunar Eclipse in Aquarius that's all about closing doors) is in your Tenth House of Career. No, that doesn't mean your career is over (although maybe you're ready to put the gravestone on some piece of work or identifying status tag?). You are ready to renew what you represent to the larger world, whether that's your single vs. coupled status or your glamorous film star vs. documentary producer status? I'm not suggesting anything, only that these eclipses are here to reconnect you to your ancient heart roots and as a result of that reconnection, you're ready to offer a different face to the world.
The second eclipse (the New Moon in Leo all about opening doors) is in your 4th House of home, family, and personal inner world. Not only that, but the fiery duo of the Sun and Mars are also visiting this house (until August 22) making your home a passion dome or a place for open combat. But we are talking Leo energy after all; playful like a child and also pretty stubborn about getting what it wants. Together with your nascent Taurus stubborn streak, I'd say you're getting real about what you want at the most personal level, and are done taking no for an answer, whether from yourself or others. This may correlate to things like wanting to beautify your home and throw lavish parties for your most near and dear. And this inside-out approach can really work to wake things up in your career as well! With Uranus, the planet of the unexpected stationing retrograde very close to your ascendant, I'd say you're ready for a dramatic change of mask. This doesn't all have to happen this month (phew!), and with almost everything in retrograde, that's not even an option. But I suspect you'll have at least some dress rehearsals, some passionate talks with the stirrings of your own heart, inner child, and life partners, and are ready to come to the table to negotiate (read: get your way) after the 21st.
GEMINI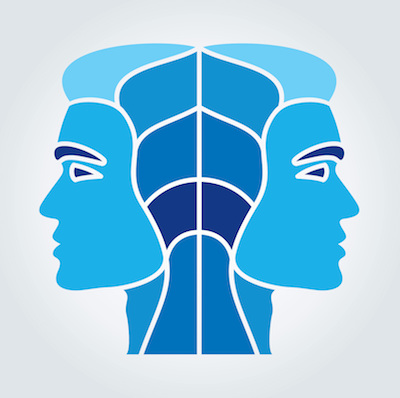 Hopefully you're positively twitterpated from the tour of magnetic Venus through your sign last month. As the goddess planet moves from Gemini into Cancer and your 2nd House of finances, you can look forward not only to some cozy nesting and self-care but an unforced openness to synchronistic money-generating opportunities. You're in the mood to indulge yourself and feel comfortable, whatever that may mean to you, so get ready to get close and intimate with your creature comforts. The Full Moon Lunar Eclipse on August 7 lights up your 9th House of Travel and Higher Education and may remind you that everything you need right now is actually where you are already planted. So if you've been reaching for life "out there" and shooting your arrows into foreign lands, looking at life from a high peak, stroking your long white beard, it's time to come into the village and experience the excitement and awe of the teeming creativity at your fingertips.
With that powerful New Moon Eclipse joining the Sun, Mars, and the North Node in creative and confident Leo and your Third House (the House associated with your very own sign of Gemini, so one you're very comfortable with), it's time to express yourself, write, photograph, journal, chat, and look at the world up close through your unique lens. We want to hear your point of view and if it changes from day to day, that's fine too! The Third House is all about the joy of discovery, and the string of aha moments from relentless curiosity (think: Gemini). So at least as far as the Cosmos has a say, let go of having to have it all figured out and ask even more questions. The snappier the answer the better. This month is about experiencing joy in the short-term, and you'll have all sorts of people to play with. With Mercury going retrograde in your 4th House of home and family, there could be some mixed wires, backtracking or having to work out the details of a domestic situation but just think of it as a great time to gather information and material for your act. This is a time to sharpen your mind and deal with all the delights coming your way. You may have to come up with some creative, impromptu solutions, but you excel at pulling ideas out of the air.
CANCER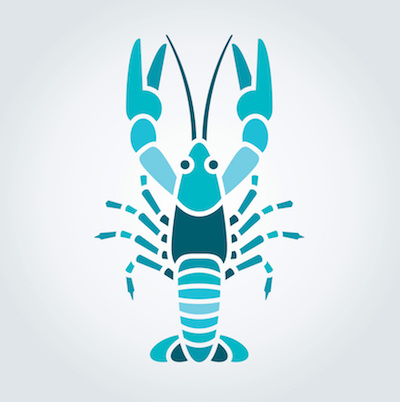 First things first: you get to play the Venus card this month. The planet of love, beauty and all things relationship and attraction is touring your sweet, capable sign, making you the center of some pretty seductive offers—if you're open to them! But let's get to the eclipses: the Lunar Eclipse on August 7 lights up your 8th House of Sex, Death, and Transformation, and may be asking that you cut ties that aren't serving you or supporting your creative goals. Things could get dramatic around then, or sexy if we're thinking really positively. The idea is that you're ready to be more self-reliant, self-directed, and independent.
Acknowledge which karmic debts you've paid and get out of any repeating cycles of drama and open to new roads of income and joy. You're ready to be positively self-possessed and the Cosmos is asking that you stand firm in your values and don't let things ensnare you. It's a choice after all, and you have a responsibility to live your most vitalizing life in the ways you can control. The Total Solar Eclipse on August 21 reaffirms your recent choices, firing up money-generating opportunities and ways that has your unique flair bringing home the bacon. You're in a position to be generous now and live abundantly, which all starts with how you feel. You're desirous of or at least seeing the value of keeping things simple. This is your time to embrace a more sensual way of life. Find a way to feed all of your senses, and don't get lost in the complexity of things. Simplicity is King/Queen right now.
Kelly Chambers is a writer, actor, and astrologer living in Los Angeles. She can be reached for private astrology readings through her website theastrologersdaughter.com. You can also check her out in the web series "Break Hollywood with Nice & Fargo," a comedy by actors for actors. Follow the latest in cosmic news on her Instagram and Twitter. She welcomes your comments and insights.
Ready to see what else July has in store for you? Check out our film audition listings!
The views expressed in this article are solely that of the individual(s) providing them,
and do not necessarily reflect the opinions of Backstage or its staff.