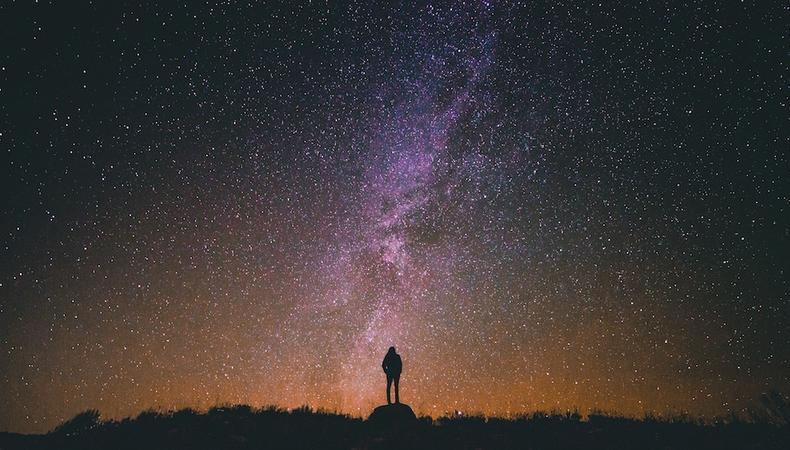 We begin this month with Ash Wednesday, representing the onset of Lent, the 40 days of fasting in preparation for Easter. There's a Biblical verse invoked during the tradition of marking foreheads with ashes in the shape of a cross: "Remember that you are dust, and to dust you shall return." Whether religious or not, this is true for everyone (Walt Disney and his frozen cohorts notwithstanding), and also an apt battle hymn for navigating the cosmic weather of March.
With the stakes so high and energy so intense (on March 1, the Moon, Mars, and Uranus are conjunct in Aries and opposing Jupiter!), we must remember that it is to dust that we will return. This is both the good and the bad news. Faced with what we may see as this bleak inevitability, we are also given the terrific urgency to say f*ck it and choose to more consciously live the life we imagine. This is the gift of March. It starts with a bang, setting loose any of our preconceived notions and hurling us further into the space of our own being and unseen possibilities. And all the better if you're figuring out who that is or what that path exactly entails. Uranus opposing Jupiter loves the unexpected and the awakening that comes from it. While it may not be easy, we can't say we're not alive and haven't seen the light. It's time to give up magical thinking and work steadily towards manifesting dreams.
Want to know what this month holds for you? Read for your Sun and Rising Sign, if you're a believer.
Kelly Chambers is a writer, actor, and astrologer living in Los Angeles. She can be reached for private astrology readings through her website theastrologersdaughter.com. You can also check her out in the web series "Break Hollywood with Nice & Fargo," a comedy by actors for actors. Follow the latest in cosmic news on her Instagram and Twitter. She welcomes your comments and insights.
Ready to see what else March has in store for you? Check out our film audition listings!
The views expressed in this article are solely that of the individual(s) providing them,
and do not necessarily reflect the opinions of Backstage or its staff.