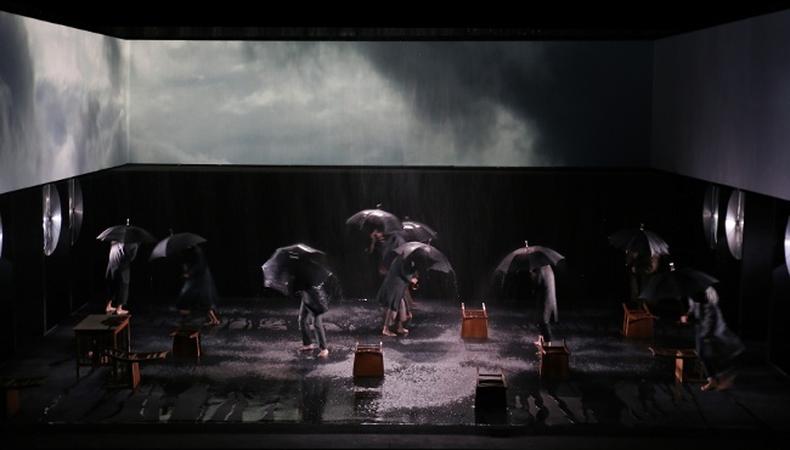 Blanka Zizka has been the founding artistic director of the Wilma Theater in Philadelphia since 1981. In that time, the Wilma has become a local hub for new and innovative works; selections from past years include the world premiere of Paula Vogel's "Don Juan Comes Home From Iraq," the U.S. premiere of Tom Stoppard's "The Hard Problem," and, this season, Stew and Heidi Rodewald's "Notes of a Native Song." But that doesn't mean Zizka is done taking risks. Over the phone, the first topic she brings up is HotHouse, the acting company created at the theater in the fall of 2014. "We are meeting regularly on Mondays for about five to six hours," she explains.
That's quite a commitment—but that's the point, Zizka says. She was inspired to create HotHouse after feeling disillusioned with what she calls the "assembly line approach to theater": the artistic director choosing a play, then auditioning actors, then production, rinse and repeat with a new group of people. "I didn't feel like we were making progress in developing methodology and understanding what the art form of theater is," she says. "I decided that I couldn't keep doing this any longer, and that for me, the focus needed to be on continuation and experimentation. And [to] really see, through the experimentation, if we can push the craft further." For her, the best way to experiment was creating a core group of artists that was not constrained by time or money.
READ: "Explaining the LORT Contract"
HotHouse company members meet weekly to explore texts, conduct workshops, or work on a movement-based performance aesthetic that the Wilma is developing. There are three different ways actors can participate in HotHouse: as full-fledged company members, who are required to attend at least 24 of the Monday sessions; as resident artists, who must attend at least 10 sessions; or as affiliate artists, a mix of actors, playwrights, and designers who work with HotHouse, Wilma's educational outreach programs, and productions. All members are compensated monthly by the Wilma, receiving a daily stipend for each day they participate in either HotHouse sessions or training workshops.
To Zizka, this means that she is now "not just choosing a season for our audiences, I'm also choosing a season with these actors in mind." In the 2016–17 season, two shows—"When the Rain Stops Falling" by Andrew Bovell (which closed Nov. 6) and the world premiere of "Adapt!" by Zizka (March 22–April 22, 2017)—were chosen or developed with the company in mind. Plus, the Wilma has commissioned playwright Kate Tarker to create a new work with HotHouse actors.
But the shows at the Wilma will not just be limited to HotHouse actors; it is a LORT house, after all. There will still be Equity open calls in Philadelphia and New York. Though there is no term limit for being a HotHouse member, Zizka says she is open to adding more people to the company; membership is by invitation only and it's usually through Zizka seeing an actor's work onstage. "There's a lot of interest by actors wanting to be part of it," she admits, "but I don't have space and money to do this."
That is also why HotHouse includes a training component, called HotHouse Studio, which provides three classes a year where outside actors can learn more about the Wilma's new physical style of performance and introduce themselves to the theater. "I think that through the workshops, we'll also be more in touch with seeing actors in the room and not just in a production," says Zizka.
Want to join an acting company? Check out our theater audition listings!