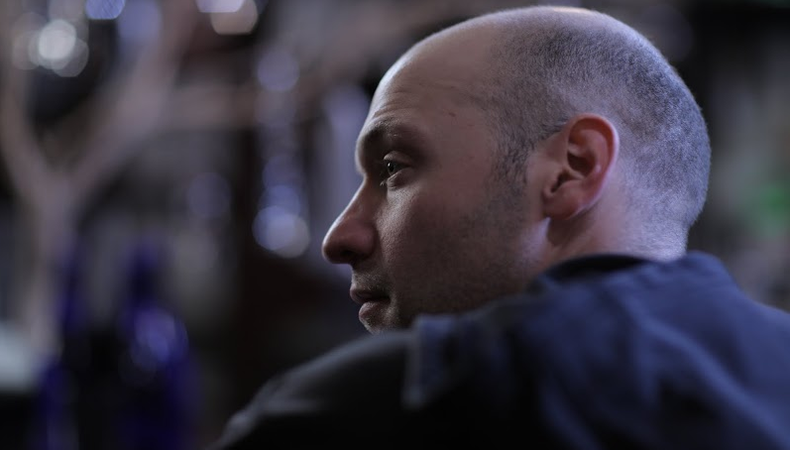 When he took boxing lessons to play Ernest Hemingway in Woody Allen's "Midnight in Paris," Corey Stoll didn't know just how useful they'd be later in his career.
Most well-known for his role as Peter Russo on the hit Netflix original series "House of Cards," the actor is taking on a new tortured soul in Bud Gordon, a former boxing champ who's fallen from the graces of the public and his profession.
"I think every guy wants to play a boxer; there's just something inherently theatrical and dramatic and hyper masculine about it, but there also something so tragic about it, about boxing," says Stoll to Backstage. "It's so poetic and it's so full, and a metaphor that can hold so many different things; and the take Noah had on the character was so rich and constantly surprising."
Directed by Noah Buschel ("The Missing Person"), "Glass Chin" premiered at the Tribeca Film Festival and earned itself a nomination in the best narrative competition category. The director's cinematic choices made the scenes feel like they fell somewhere between theater and screen as an actor, according to Stoll.
Taking place in New Jersey, the beautifully shot film follows Bud and his girlfriend (played by Marin Ireland) as he tries to settle back into his routine after his community shuns him for losing a huge match. He seeks help from charismatic, crooked restaurateur J.J. Cook ("Almost Famous' " Billy Crudup) to get back on his feet and back into Manhattan, and falls into a bad situation, with J.J. and his henchman Roberto Flash (Yul Vazquez) playing on his narcissism for personal gain. As an actor, he says it was easy to be reactive to Crudup and Vazquez, much like his character of Bud.
To prepare for the role, Stoll went to the boxing gym shown in the movie for about three weeks, working to feel "what it was like to be on the other side of the pads." "It was a hard thing because I was trying to gain weight at the time—I had to be really out of shape—so it was also kind of fun; I got to train and then drink a lot of beer."
"He's a great actor, and he's physically believable as a boxer," says Buschel. "He's a physical presence that has emotional presence. I first saw him in the Woody Allen movie and I was like, 'Jesus, who the fuck's this guy?' "
For Buschel, Stoll's ability to play an unsympathetic character is part of what made him so great to work with. "He's such a whiny bitch in so much of this movie and he [Stoll] has no problem doing that," he says."That's rare, an actor that's willing be be bitchy and unlikeable. You end up liking him because of Corey's inherent likability, but the character's not very likable."
Don't forget to check out our Tribeca Film Festival coverage, coming to you all week!