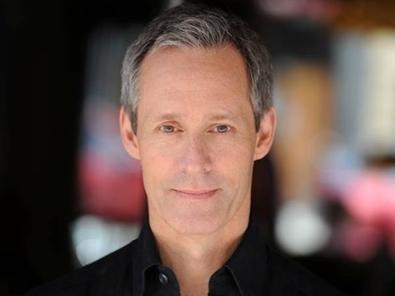 The hit Netflix political series "House of Cards" starring Kevin Spacey has attracted the attention of many critics and viewers since its premiere, and with the return of its second season today, Feb. 14, its popularity is in full swing. The show is considered groundbreaking for calling online streaming service Netflix its home, as opposed to airing on a traditional television network.
"It's a seismic change in what we've [Hollywood] been doing. It really redefines how we're making this stuff. It's content being produced for viewing on all kinds of technology. It's not TV sets anymore, we're all just walking around with screens watching stuff on them," says Michel Gill, who plays President Garrett Walker. "That was the most exciting process of the project—opening up the possibilities and leveling the field. We're giving the creatives and the talent control."
With the awards the show has garnered in the past year and the recent announcement of Season 3 set for 2015, it's safe to say "House of Cards" is here to stay. Gill gives insight into on the Washington-set drama, and discusses how the series has been able to achieve success with its team of talents.
On playing the nation's leader.
As far as playing an elusive president, the actor says there is a certain fascination the public holds of the most powerful man in the world that makes portraying President Walker with realism require a lot of research. "You never know what they're thinking at any time so you rarely catch them in candid moments. So in TV and film, we get to see presidents behind closed doors. That's a very hard thing to achieve as an actor because you hold no secrets yourself, and it's Kevin's show from his perspective. It was a very interesting show to be a part of because Walker is inaccessible. The access to the president is so exclusive unlike "The West Wing." The way Frank Underwood begs the staff 'give me two minutes' makes it interesting for Frank to get his things done."
On shooting an Internet television show.
Considering a season of "House of Cards" is released all at once online, the cast and crew take on shooting in a whole different way than they would a normal network televsion series. "It's kind of wonderful in juxtapose to a real TV show. We shoot two episodes at a time a lot of the time," says Gill. "You would think that it would save time, but not only do we do that, but we take more time to do an episode, so instead of eight days it's 10 or 11 or 12. It's almost like we're shooting a movie. The details are amazing, so it's like creating a piece of art."
On Frank Underwood's scandalous behavior.
With Season 1 ending with a major cliffhanger, the audience can't wait to see how much further Spacey's already iconic character can take things. Given Underwood's ruthless ways, Gill says the congressman has no plans of stopping. "It's gonna be a wonderful ride. He's up to his old tricks, and with his wife Claire, the relationship goes to the element of surprise and thrill. And at some point you go 'Really?' " And if you're hoping to see new faces in Season 2, then you're in luck. "There are some new characters coming in to add spice," Gill teases. "I can't tell you much but we know what Frank is up to from the beginning, but we can't wait to see 'how' things turn out."
With "House of Cards" and Spacey being the toast of the town in D.C., it's no surprise that the political world has fallen for the juicy drama. "I'm very joyed that Kevin is a rock star in D.C. right now. It's a testimony to him and the creative team. I'm thrilled that Obama commented on it. It means they get it. They get the drama, the humor, and unfortunately, the realism."
On what the future might bring the audience.
Before the premiere of Season 2, Netflix has already announced that the third season will premiere in 2015, which leaves fans wondering how far the show can take its characters, given the violence and scandal they're involved in. Gill says they have no idea what Netflix might do with the series in the future. "Right now, everybody is looking at each other like 'Do you think I'm in it?!' " Gill jokes. As far as the idea of Hollywood expanding to new platforms to showcase art, the actor says shows like "House of Cards" and the recent success of "Orange Is the New Black" are showing that audiences are willing to pay for quality if they're given freedom of their viewing habits. "This is going to be such a wonderful opportunity for everybody to see they can do it—to see what Netflix and Hulu and Amazon Prime can offer."