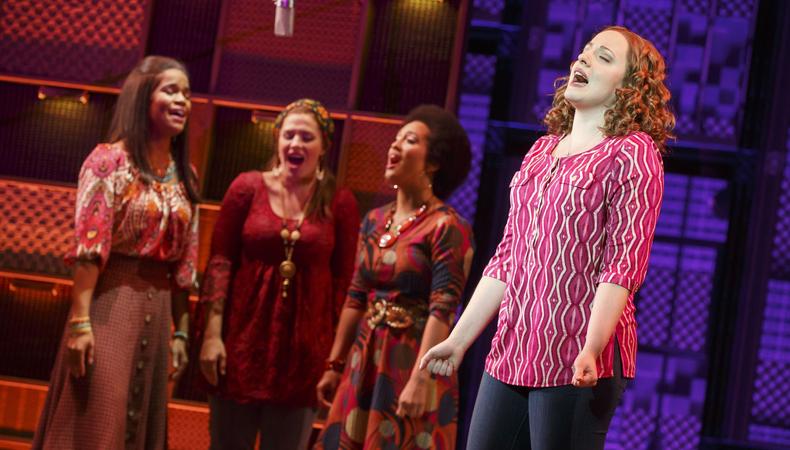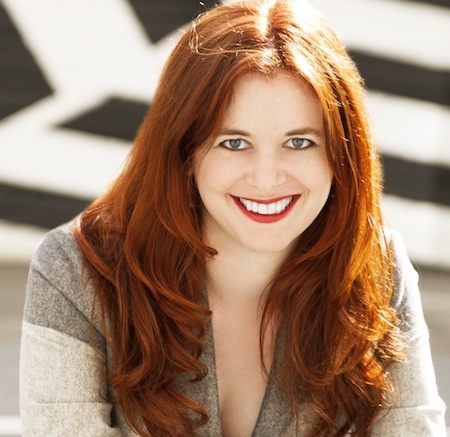 With credits to her name including "Beautiful: The Carole King Musical" and the "Pippin" revival, Tony-winning producer Brisa Trinchero knows what it takes to make a Broadway smash—and she's sharing that knowledge on her new SiriusXM radio series, "How to Succeed on Broadway." Each episode of the monthly show features Trinchero's interviews with fellow producers to discuss the all-elusive question: What is it that a Broadway producer actually does? Here, the multi-hyphenate answers for herself, and additionally shares how actors can benefit from producorial thinking, and the foremost lesson she's learned from her many years of producing.
When did you learn that "producer" was even a career?
I grew up in Portland, Oregon, about as far from Broadway as you could be. I never knew there was such a thing as a producer. I was involved in theater, but the school was the producer or the college was the producer. It wasn't until I got out of school with a music degree and got involved in the local theater community that I realized there are people running these shows and going into an office every day and working in the theater.
READ: How to Become a Producer
In your words, what does a Broadway producer actually do?
A Broadway producer is the CEO of the show. They're responsible for every aspect of financing and managing…. A producer has to be the business mind in a creative room, which is a hard thing to do. They have to be looking at the macro vision of the show while the creative team is in the rehearsal room really in the weeds, building it. The producer has to maintain the budget and maintain the vision while still keeping one foot at the macro level and continuing to be the person that keeps the team on track.
What can listeners expect from "How to Succeed on Broadway"?
I am really pleased to get to spotlight these lead producers who oftentimes are not featured. So much of the time—rightfully so—the press is around the stars or the writers, and the producers who are doing the day-to-day grind of building these shows don't get featured. This is a national radio show, so people all over the country can understand what a producer is. When I was in Portland, I had no idea. I didn't know it takes 10 years and $15 million to make a show. Sirius is taking a chance by featuring the less sexy side of the business—though I like to think producing is a very sexy job!
How is producing different from other managerial positions?
Unlike most CEOs or startup founders, producers don't get paid until a show actually makes its money back. So for most shows—which take years to even get to Broadway, and then another however many years of running on Broadway to make money—a producer is not getting paid for any of that. But it's still a full-time job! The other thing is [that] a producer's job doesn't end on opening night. That's when the next phase of real work starts, because once a show is actually open, the producer has the full-time job of managing ticket sales, marketing, cast changes, managing the hundreds of employees that are involved in any given show, launching tours, and West End productions.
What makes you say, "Yes, I am going to put my weight behind this project"?
I have a very specific algorithm that I look at when evaluating a Broadway show, and I think it's actually something that can also be used by actors who want a better sense of whether a show is going to work or not. The first thing I look at is: Who is the lead producer? Is it somebody who has experience [and] somebody who understands the multimillion dollar businesses that these shows become? The second thing is: Is it set up financially? Is there enough money to allow the show to be successful and take into account when things go wrong—which they always do. The third thing is: Why this, why now? Just because something is a great idea for a musical doesn't mean it's going to resonate with audiences.
Is there ever a tug of war between your heart and brain over a project?
I have had a lot of discipline in how to select projects that I invest in. It's hard because you do fall in love. You go and see a reading or a backer's audition of a show and it's often wonderful. I tell people to ask themselves, "Is this a show where you actually want to make an investment in or is this a show you want to see every night?" Those are different. There could be a show that you love and would like to see every night, but you don't necessarily invest in it because you don't see its commercial potential.
What advice do you offer aspiring producers?
There's no way to be a producer without raising money—and that's not just for people who want to be producers, but also actors who want to produce their own projects. I tell people who are aspiring to enter the Broadway space in any capacity to have a passion for taking on the hard stuff. The other thing is: Don't wait for someone to give you permission. Even as an actor, where you're auditioning and hoping you get chosen, it's creating opportunities for yourself, getting to know people on the creative teams. There are creatives and actors who I am more inclined to work with because I've gotten to know them personally rather than having to meet them when they walk into the audition room. Don't wait for somebody to invite you to the table at Broadway—nobody is going to invite you. Just start showing up.