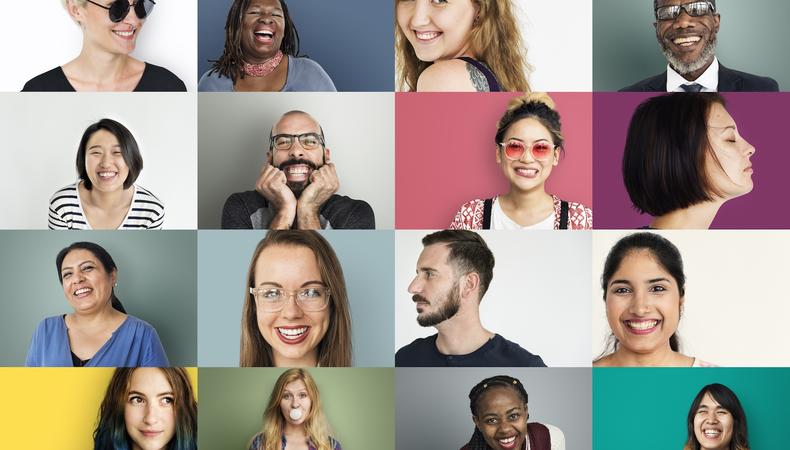 Repped asks agents to get real about Hollywood, what they want from prospective clients, and more.
We sit with Sarabeth Schedeen, talent agent at boutique agency BRS/Gage. Her diverse clients have recently booked regular and recurring roles on Lena Waithe's new BET show "Boomerang," Chuck Lorre's latest for CBS, "Bob Hearts Abishola," and TNT's "Claws."

Describe your talent roster.
We are one of the last of the old-fashioned boutique agencies, comprising two agencies that merged five years ago and have been around since the '60s and '70s. We are the same company on both coasts so if you are represented on one coast, you are represented on the other. We focus on trained actors and as such we don't rep models or wrestlers or "Housewives of Pacoima."

Are you looking for any particular types of clients right now?
There is a wild push from the production companies and networks for ethnic actors. So we do take a harder look at ethnic actors who are looking for new representation.

How do you meet new talent?
Through industry references and occasionally showcases.

What should they have prepared for a meeting?
Come prepared to discuss yourself. Know who you are and where you fit in the industry, and who we are. If you can show us your personality, intelligence, and uniqueness, we know you can do the same with casting and producers. The meeting matters. It's shocking how many actors come to meet with an outdated résumé or picture.

READ: 5 Must-Haves for a Meeting With a Talent Agent
What's the No. 1 mistake actors make if they do secure a meeting with you?
Boring us to death with uninformed questions or being long-winded. Not recognizing that we are all working and being respectful of our time.

What do you like in a headshot and showreel?
Current fresh material that shows the kinds of roles you can play. Casting wants the most current footage and photos available that show who you are right now—not 15 lbs lighter or two hairstyles ago. They need to see who is going to walk in that room.

What are some common misconceptions about top-level agents?
That we can make careers for anyone. There are levels of preparedness that successful actors need to reach to be ready for professional representation from a rep that has contacts and has respect from the buyers.

What stops you from signing an actor?
An outsized ego. Actors need a high sense of self to do what they do—it's a singles tennis match. But I've had 50-year-old actors come in and say, "I could have George Clooney's career." Well, obviously not! You need to believe in yourself, but this is a business and magical thinking is not going to change where you are realistically.

Would you recommend actors relocate to L.A.?
L.A. works for some actors, and NYC or Chicago for others. You have to drive, it's expensive to live here and the L.A. isolation can be tough if you don't have a circle of friends to immediately click with. Some actors thrive on certain coasts and fail on the other.
READ: Should You Move to L.A. for Your Acting Career?
How is the gender parity movement in terms of Hollywood paydays a good thing for you and your clients?
It is fantastic. I have done this 36 years and this is the first time I can say that the women's and minority actors' deals are close to parity with the typical men's deals. If they want you, they pay.

How has the business changed since you began?
It is completely transformed; it used to be all phone calls, persuasion, and communication of our belief in the clients. Now it's more like commercial rep—pictures and clips. Not enough talking.

What does success on social media look like?
Online stardom does not translate to star power or acting talent. It can add value to a small film if you are trying to reach a genre audience, but it's not overwhelming.

Can you name a recent client performance you're especially proud of?
Tzi Ma, who shot three features and a series this year, including the upcoming $290 million "Mulan." As an Asian actor, his masterful talent along with industry timing has come together at the perfect time. And Paula Newsome on "Barry." The industry knows and respects her, but this performance confirmed her extraordinary talent.