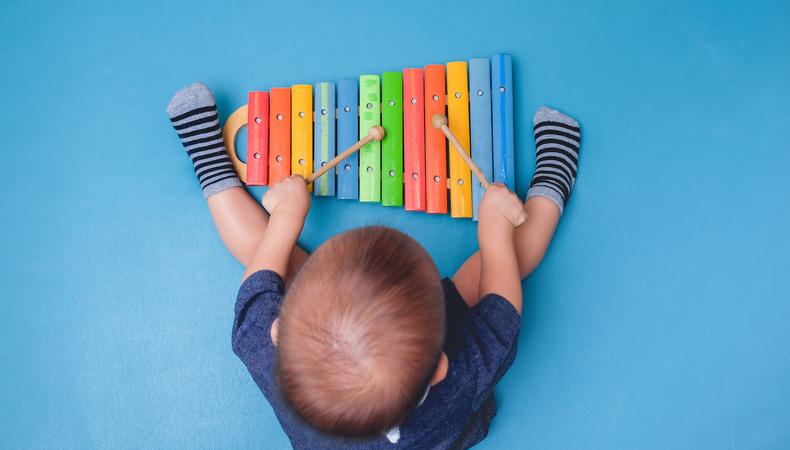 Are you a new parent hoping to get your beautiful newborn seen by the rest of the world? Commercials could be a great place to start. Backstage spoke with Kristin Nava of A3 Artists Agency's (previously Abrams Artists Agency). As partner and head of commercials and endorsements, she walked us through the first steps parents need to take to get their baby cast in a commercial.
APPLY: Auditions for Kids + Babies
What are your responsibilities as partner and head of commercials and endorsements at Abrams Artists Agency?
I oversee A3's youth and adult commercial departments in both Los Angeles and New York. We work on a wide variety of commercials and endorsements for scale and celebrity talent. Our youth department's roster ranges from babies to 18 years old, while our adult roster includes talent who are 18 and over.
What do parents need to know before getting their baby involved in commercials? What are the first steps to getting out there?
In order for your baby to work legally in the U.S., you will need to obtain two things: a work permit and a Coogan account. In obtaining a work permit for a baby, the baby must be at least 15 days old, and the doctor would need to sign the permit verifying the baby's age. If the baby is 15–30 days old, you will need to submit their birth certificate. However, sometimes getting a birth certificate can take up to five weeks, so you may also need to submit a discharge letter from the hospital and then follow up with the birth certificate once it's available. Once a baby is booked on a commercial, a Coogan account can be obtained. A Coogan account is a special blocked trust fund account that a parent would set up at a bank for their child. Fifteen percent of the child's gross earnings will be deposited into this account until they reach 18 years old, typically.
What is the casting and audition process actually like? How are babies hired for various commercial jobs?
The casting and audition process can vary based on the casting directors. Sometimes they hold auditions for babies and sometimes they book off of headshots. So a great reminder for the parent is to update your baby's headshot every six weeks, which can be as simple as a clear picture of your baby that you've taken on your phone or camera. Another tool to provide your agent with is updating the baby's stats every two weeks. The headshot and stats information will be beneficial in booking your baby off of their headshot alone. Sometimes when auditions are held, casting directors may have an actor—or someone other than the parent, nanny, or someone else the baby is familiar with—hold the baby because they want to see how the baby acts when held by a stranger. Will they cry? Will they be comfortable? Casting directors audition this way to see how the baby will act on set.
How much of a time commitment is it? What does the typical day on set look like?
Each state has their own child labor laws. But in California, for example, babies under the age of 6 months may only work between the hours of 9:30 a.m. and 11:30 a.m. or between 2:30 p.m. and 4:30 p.m. Within those timeframes, babies who are at least 15 days old but not yet 6 months can only work for up to 20 minutes and be on set for a maximum of 2 hours. Infants who are at least 6 months but under 2 years old can be on set for a maximum of four hours, two of which can be working hours with the remaining hours to be spent in relaxation. Also, don't be surprised when a nurse is on set who will act as the liaison between the parent and the actors, handing off the baby.
Any common misconceptions about the field that you'd like to clear up? Any common concerns you'd like to address?
Let's address the word "backup" when referring to baby actors. Typically, commercials hire one or two backup babies, and they do so for various reasons. One is in case the main baby can't work because they aren't feeling well, won't stop crying, the shoot falls during the regularly scheduled nap time, or the baby is being, you know, a baby and can't help it. Secondly they may hire twins or triplets for the same reason or to get longer work hours out of them. This allows them to sub the baby for their identical sibling, so the viewer won't be able to tell the difference and get a combined longer time on set to capture what they need for the commercial. Regardless if you have the main baby or the backup, your baby will get the session fee for the shoot. However, only the main baby stands to make the residuals.
What's one overarching piece of advice you'd give parents who want to get their child cast in commercials?
An overarching piece of advice I can give to parents is that should your baby be fortunate enough to have representation, please remember that auditioning is a job. Whether it's for your baby or yourself, be prepared to have to attend auditions, callbacks, and shoots when requested.
Looking for remote work? Backstage has got you covered! Click here for auditions you can do from home!