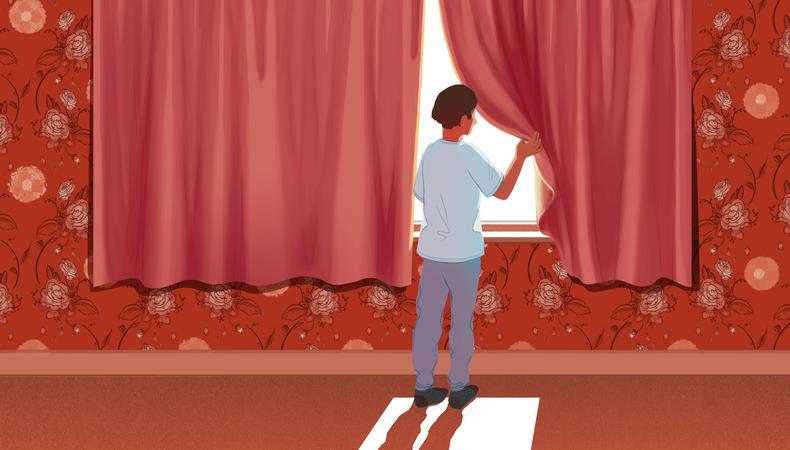 Here we are, roughly a year after the COVID-19 pandemic—and subsequent lockdown—began. While there's now light at the end of the tunnel, this landmark has me reflecting and chatting with casting colleagues. We've talked about how the audition process has changed over the past year and taken stock of what practices may stick around for good.
First off: the virtual audition. I've been using Skype for casting since its introduction in 2003, but I've definitely relied upon it in new and vital ways these last 13 months. Virtual auditions help casting directors connect with talent remotely worldwide. Over the years, we've streamlined the process by having actors create their own setups in their locations (i.e., having proper lighting, a camera to record, and a reader) while we're on the sidelines via computer, just as the director would be in the room. Hiccups occur when actors aren't very tech-savvy and don't quite understand what we're trying to achieve, but it's otherwise pretty foolproof. Today, there are multiple online platforms available for virtual auditioning, including Backstage's very own!
Self-tapes have also been around for years, though they were previously devoted to actors whom we weren't keen on seeing in person or who weren't in town. Now, self-tapes have become de rigueur and are usually the first step in the casting process. There are only so many hours in the day; with self-tapes, we can have a live session and simultaneously have hundreds of actors auditioning whom we can view at our leisure. But while it's convenient, the ultimate goal is still to be in the room with actors. As casting director Geralyn Flood recently told me, "Being in an office facilitates a kind of sharing of ideas that you just don't get when working remotely."
Last month, the Casting Society of America produced a two-hour seminar on how to work from home. One gripe that many of the CDs who spoke had was with ring lights. When we watch an audition, it's vital for us to see your eyes, and CDs found it terribly distracting to see that ring reflected in actors' pupils. Keep in mind that a quick fix could be to put a white pillowcase over the light to act as a filter. Still, such things don't necessarily ruin auditions today.
While virtual auditions and self-tapes have been around for years, I find it interesting that the filmmakers and executives I work with have easily adapted to these new formats since March 2020, particularly in terms of what they expect from actors. No one expects a professionally produced self-tape filmed in a studio nowadays, and we're all a bit more forgiving about technical snafus.
So what can we look forward to post-quarantine? Things will all shift once the majority of us get vaccinated, but long-term impacts are still up in the air. Self-tapes will still exist in place of live pre-reads, and we'll hopefully get back to live auditions. But even with fully vaccinated actors, there will probably continue to be temperature checks, and perhaps rapid tests, while also keeping offices super clean for everyone's safety. The goal is to move into a new normal and hold live auditions in which we can all be at our creative best.
This story originally appeared in the April 15 issue of Backstage Magazine. Subscribe here.
Looking for remote work? Backstage has got you covered! Click here for auditions you can do from home!