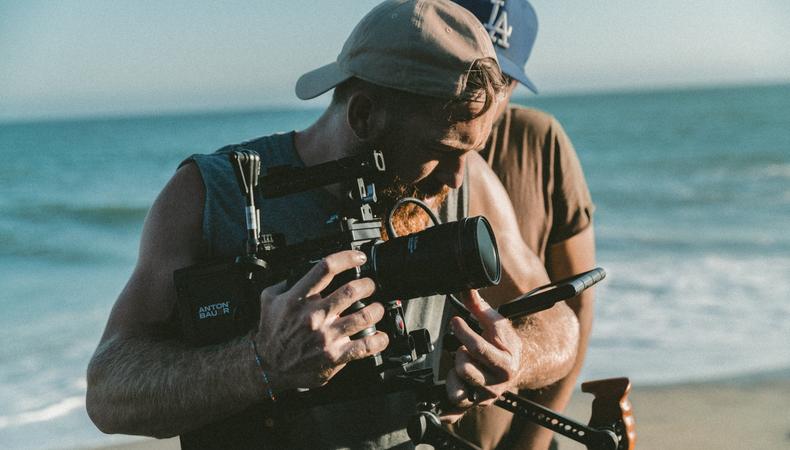 How did you spend your summer? That will soon be the question tossed between friends, colleagues, acquaintances, and others. The crispness of the fall and the new network television season will arrive to deny us extra daylight, give us cooler weather, and take away a leisurely opportunity to have turned the long days of summer into a prolific time to create, work on, and produce evidence of your career potential. Creating content now is summer employment you won't see a paycheck from directly, but it is a job that can generate a pay-off in significant ways residually.
Content creation should be job number one. Actors who wait to get hired by someone else for the opportunity to both work and hopefully, come away with some evidence like clips, are doing themselves and their careers a grave disservice. In this current landscape, those of us who represent you, and you acting as your own rep until you can secure an agent or a manager, are charged with much more than just hitting the submit button when seeking an audition. We have to think like, and act like, defense attorneys. We need to make the case for why our client is the right actor for the role and to do that, much like a defense attorney, we need evidence.
A "working" actor client recently came to me wanting to broaden the scope of both her IMDb profile credits and her industry reputation. Having established herself in non-dramatic roles, she wanted a shot at more "meaty" opportunities. What she really wanted was to play a judge on a one-hour procedural. I knew she had the talent, but I also knew that we lacked the evidence to support that shift in the auditions we would seek. Submitting evidence of her adeptness at playing comedy would be inappropriate to use in support of a submission for this type of role. I've learned that, often times, if you don't have the right evidence to submit it's better not to submit any evidence at all.
READ: How to Create Your Own Content
Our solution was to work with the client to manufacture the evidence we needed to make the client's case. The client sought out a writer friend to work with in crafting a one-minute scene and then turned to another friend to shoot and edit it for her. While it's important to be or to work at becoming a hyphenate, someone who is good at many things and not just acting, being a content creator doesn't mean that you have to do it all yourself. It instead requires you to have or develop the ability to find and pull together the people, the tools, and the resources you'll need to make it happen. Basically, be your own producer.
I had a first look at the result of this client's evidence the other day and while it cost her nothing in terms of dollars and cents, the time investment was worth a million bucks. Her early summer "job" has delivered to her team the evidence we need to make the case for auditioning and hiring her to do the kind of roles that have been outside her wheelhouse until now. And it's only July!
Those of us who rep talent are in prep mode for the fall. We use this time to get our ducks in a row for what will quickly become a very busy time of year in the acting business. Help the person or people who rep you do the job you've hired them to do by giving them everything they need to open the doors to the opportunities you seek.
Don't wait for us to ask you either! Be strategic and be proactive without being prompted. If you're not yet or not currently represented, use the evidence you create in support of the self-submissions you make. Lastly, if you're in a seeking representation mode, you absolutely can use this fresh evidence in support of your career potential when seeking and contacting an agent or manager.
Summers come and summers go all too quickly. Spend these months in training and getting ready for all that lies ahead with the knowledge that you did everything you were able to do to be ready for the fall leg of your career journey.
The views expressed in this article are solely that of the individual(s) providing them,
and do not necessarily reflect the opinions of Backstage or its staff.