Jenny Slate knows her casting in a comic book movie may come as a surprise. Her career thus far suggests a carefully cultivated brand standing at the intersections of mainstream comedy, feminist comedy, and voiceover for an extremely adorable one-eyed shell with shoes on. To say a role in Marvel's villain-focused "Venom" is a departure from her comedic roots is to underplay the decision.
"Comedy was the first place where I was able to show my power and explore it. That's not the beginning and end of who I am as a performer, so now I'm truly just exploring. It feels like I'm exploring my personality," Slate says over lunch in Midtown Manhattan.
Coming up first in improv comedy before hitting "Saturday Night Live" and indie films like "Obvious Child" and "Landline," her move into the realm of superhero villains is the performer's definition of staying in "flux" despite public perception of her résumé: Even after acquiring a healthy list of credits, she's constantly looking for something new.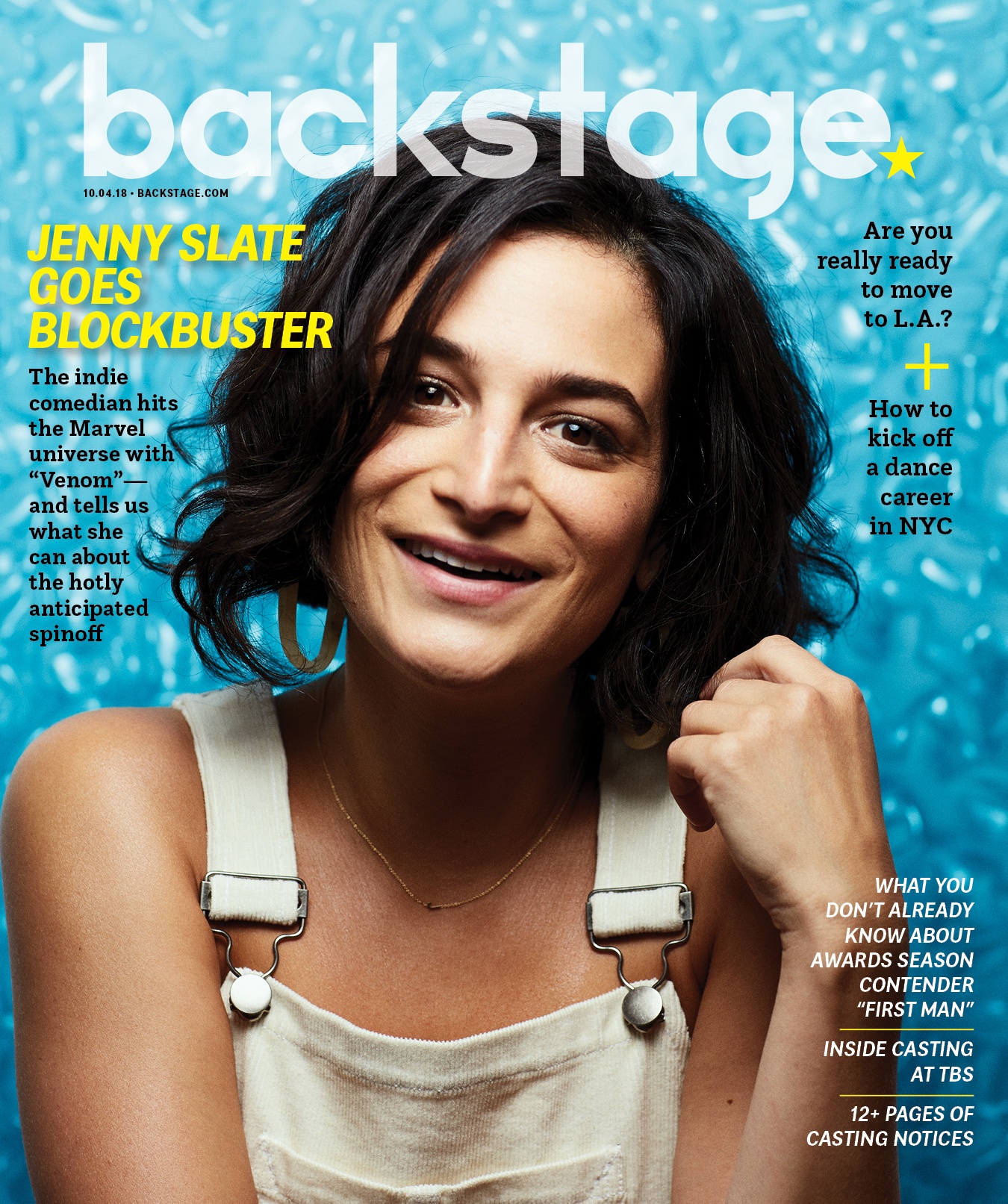 "My identity as a performer has always been there, before I ever had a job; it was there since I was a child. The reason I try to do as many things as I want and do new things is because I'm often new to myself," Slate says.
That exploratory spirit has led her to the Sony-Marvel collaboration "Venom"—out Oct. 5—based on the Spider-Man character, here played by Tom Hardy. "I looked at who the director and the cast were and thought, They're clearly making some choices and I should try my best at turning this character into a real person, which is a challenge I'll always accept," she says. Slate stars as a scientist employed at antagonist Carlton Drake's (Riz Ahmed) Life Foundation. "Genuinely scared to spoil it," she can reveal only that her character has the highest security clearance in a company dealing in shady business ventures. When she has a "crisis of confidence," she reaches out to Hardy's Eddie Brock for help. Brock, of course, encounters an alien symbiote that bonds to him, giving him supernatural abilities and the titular alter ego.
"So many people that I knew were auditioning for this movie," Slate says. "[My character] was written as a male character, but for a lot of the supporting roles, [they were] bringing in men and women, so casting is opening up." Slate felt that the increased competition gave her license to do what she felt was right for the role. "I'm pretty flexible, very porous, but I was going to do this my way and either they'd like it or not. The real loss would be not if I didn't get the part, but if I tried to anticipate what they wanted," she says.
Once on set, she was exposed to a completely new filmmaking experience. "Everything about it was different, even in terms of how you actually get to the acting," Slate says. "Most of the films I've been in have been made in under 28 days. [On a big-budget film], it takes a lot longer to do everything; there's more equipment and so many more cameras. The days are cleaner. Everyone knows exactly what they're doing; there are not a lot of errors. You get to do things that you don't get to do in indie film, but you also don't get the intimate sitting around talking."
Getting to a place where she can make choices in her career has been a long time coming. Before acting full-time, Slate worked survival jobs in a bakery, writing copy for SAT workbooks, waitressing, and nannying while performing with her improv troupe in small theaters around New York City. She later moved into standup with her best friend Gabe Liedman, and was eventually noticed by a "Saturday Night Live" talent scout while performing a one-woman show at the Upright Citizens Brigade and asked to audition for the show.
"And then the universe opened up for me," Slate remembers. Shortly thereafter, she landed her first television acting job—a guest spot on "Bored to Death" with Jason Schwartzman—which got her her first agent. She was written into the show, and then she got the call from "SNL." "That's really how my career started," she says before noting that the casting didn't guarantee consistent work, a lesson she learned the hard way when her time at "SNL" came to an end after one season.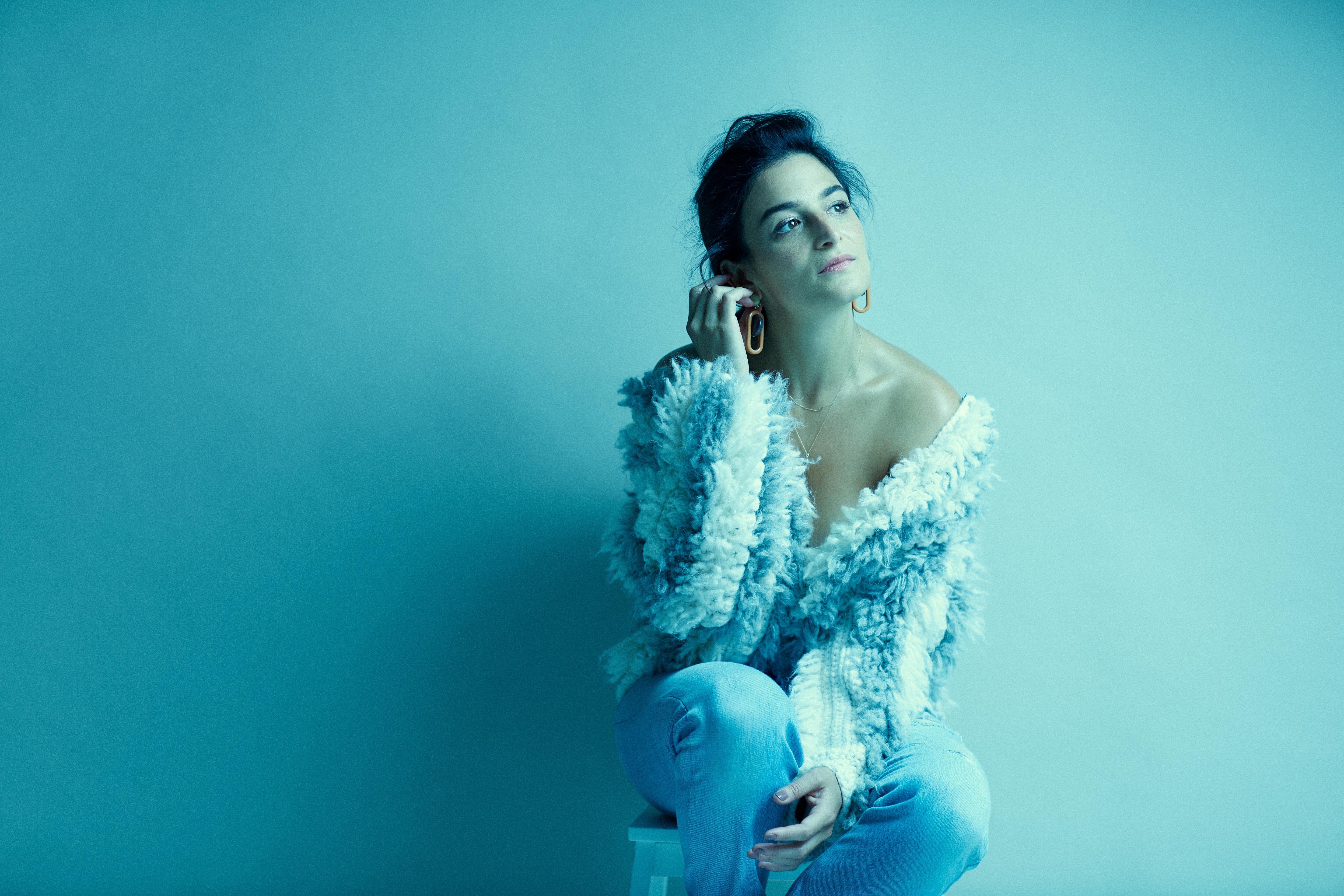 "It's been waves of success and then failure and then dry spells and then jobs that are wonderful, or I create something that really means something to me. The way that I live and the way that I have had to work for every part that I get, it's like a staircase," she says. "I keep walking up and it builds strength and it allows me to continually reach into myself and find what's there and depend on what I love and engage with." Slate points out that she got her first leading feature film role, in "Obvious Child," because someone making a short film (on which the feature-length film was based) saw her in a comedy show.
With her first live-action mainstream film in the can, Slate doesn't have her next role lined up, other than the projects she's making herself—a "Marcel the Shell with Shoes On" feature-length film, the character she voices that she created with her ex-husband Dean Fleischer-Camp, and a feminist-themed book she's writing. Maybe she'll do an indie next, maybe it will be another surprising role. The uncertainty no longer concerns her, but it used to. "I used to be so despondent and feel bad about myself when I didn't have work. In dry spells, I would be really depressed. I never wanted to quit, but I was also angry. Why don't people see me? Where are my opportunities? What am I doing wrong? What's wrong with me? Is it that I'm not attractive enough? Am I not good?" she recalls thinking. "I was full of doubt; I had standup, so I could always access a stage. I think the important thing, at least for me, is to always be doing something creative."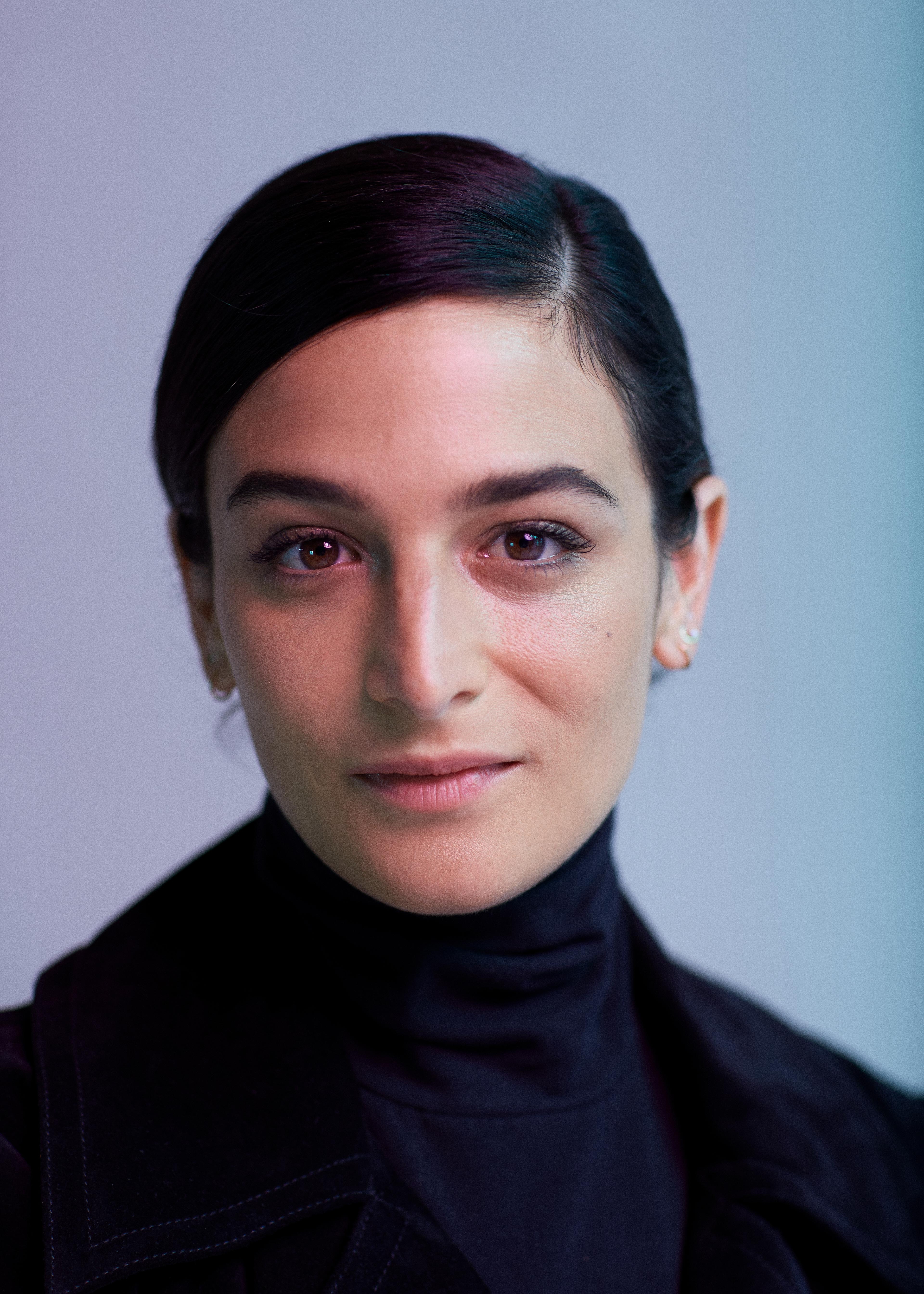 Thirty years after her childhood revelation that she was meant to be an actor, Slate has achieved just that. "I decided what I wanted a long time ago, and now I do those things. It's about the work, but it's also about having images in your mind of what you want and telling yourself that you're not a fool to go out and find that," she insists. "I'm not an actress because now I'm on set. I wake up in the morning and I'm an actress."
Finding Her Voice
"I never thought I would be a voice actor; it didn't cross my mind," says Jenny Slate. "I wanted to do characters with different voices, but you could see them." When her "SNL" tenure was poised to end, Slate and then-husband Dean Fleischer-Camp created Marcel, a talking shell that Slate voiced. It was a way to make something, perform, and be in control. Then it became a YouTube sensation and an accidental demo reel. As a result, Slate was offered a role in the adaptation of "The Lorax," and her voice acting career began. "I fell in love with it, but truly stumbled into it. I realized how focused I have to be and that it's a full-on performance in a different way," she says. Now, she's voiced leads in animated features including "The Secret Life of Pets," and lends her voice to guest roles on shows like "Bob's Burgers." "It's really technical. You can be in a film and not have any lines and still convey emotion, experience, identity, and a plot, because everybody can see you. When you only have your voice and the script, it's about putting all of the nuance into the sound. It is an exceptional, odd challenge."
Styling by Molly Dickson. First photo: sweater by Eleven Six, denim by Shop Redone vintage Levi's, earrings by Rachel Comey. Second photo: coat by Michael Kors, turtleneck bodysuit by Wolford, boots by Sergio Rossi