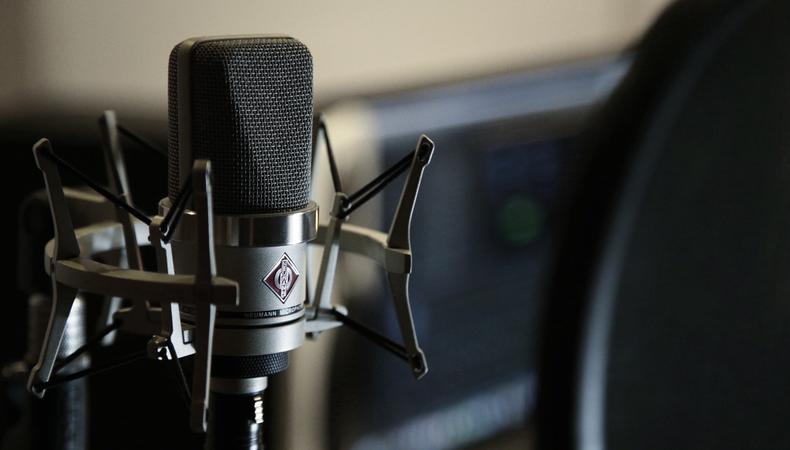 The topic of voice actor income is a very interesting one. It seems today there's a flood of new voice talent, due in large part to the fact that most VO actors work from home out of their own professional home studio in this digital age. Each actor wants to be familiar with fair voiceover rates in order to protect their worth and value. So what are these fair rates?
That is both an easy question and a hard one. Easy because rates for VO have been progressively established, grown, and hopefully maintained for decades now. The hard part comes when it's time to quote on a specific rate based on the size and origin of an audience, and how long the voiceover will be used. We're comfortable that talent who have obtained professional and reputable representation will be fairly compensated, but it can be very difficult for someone new coming into the business to know what a fair rate looks like. Let me offer a ballpark look at the basics to help give an idea of some industry rate norms.
If you're curious about rates, there are established SAG-AFTRA rate minimums for every category of VO. You can visit the SAG website for a rate guide to give you an idea, but keep in mind that the scale rate minimum is a starting point and there are many variables to take into account which are used to closely calculate the final dollar amount for usage. An example of how a starting union rate minimum is eventually compounded and tabulated is to establish exactly where a spot airs, in what markets, and for how long. A spot which airs in a heavily populated market will of course bring more money than that of a less densely populated market. The union calculates all the necessary factors, as would a talent paymaster, and the final minimum rate is locked in.
For nonunion work, it's a bit different, although a good portion of nonunion rates attempt to reflect those same union scale rate minimums. The range of income for any particular actor varies to quite an enormous degree. Some earn $12,000 a year while others at the other end of the spectrum earn $500,000, plus.
I think a safe estimate for a yearly income average with a talent dedicating their entire time to VO would be in the range of $12,000–$100,000. That's after the talent has studied, perfected their craft, coached some more, and most likely gotten a studio set up in their home. Most will have agency or management representation to partner with and help push audition traffic their way, and some will find their opportunities via online casting portals. There are many categories for VO performance and usage. TV, radio, internet, streaming, industrial training, narration, eLearning, IVR, telephony, audiobooks, animation, promo, and trailer. Each area of the voiceover field brings its own rate range. It may be that commercial is the bread-n-butter of all of them, but certainly it depends on where an actor focuses and where they're most naturally suited to book most often.
I've been so fortunate to be able to help a VO actor earn their first dollar in their burgeoning career and at the moment it didn't seem to matter what the amount was, the reaction is always the same. It's like winning a new car! The feeling of accomplishment in an industry that can be very difficult to book in is enormous. Whether it was a local radio spot for $345 or a national TV spot for $10,000, it's a victory and a real game-changer as far as actor confidence any way you look at it.
Of course, there are factors in the industry that can drive rate minimums down and unfortunately some actors unwittingly (or intentionally) undercut rates. That's very destructive to industry rate norms and everyone must be keenly aware of what they're doing if handling rate quotes on their own.
There are ways in which one can find rate help by visiting reputable VO resource websites with a rate guide or participating in VO social media groups designed to help fellow actors with questions. The voiceover community is unquestionably the most peer-friendly group of the entire entertainment and advertising world. There's always someone to help. That's what makes me proud to be a part of our industry. Of course, obtaining an agent or talent manager to help guide you and partner with you to seek the best rates in your VO career is one very effective way of assuring you're earning the top dollar for your time, talent, and professionalism.
The views expressed in this article are solely that of the individual(s) providing them,
and do not necessarily reflect the opinions of Backstage or its staff.